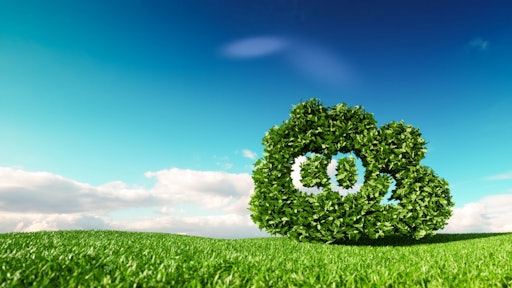 Oracle
Experts throughout the supply chain stress how the Coronavirus disease (COVID-19) pandemic has fast-tracked numerous emerging trends, one of the most important being sustainability. As more and more executives see the value in endorsing strategies aligned with sustainability, it becomes more prevalent throughout the supply chain. While ethically, many may think it is the right thing to do, monetarily- and resiliency- wise it can be the best decision. The Fourth National Climate Assessment, released in 2019, showed that the U.S. economy is projected to decline 10% by the year 2100 due to effects from climate change. The report also noted that import and export prices for U.S. businesses will see drastic increases.
Additionally, consumers drive conversations and interest in sustainability. Investment in old strategies simply because that is how it has been done in the past does not necessarily mean for a solid future. Consumer demand pushes new trends, and today, that means sustainable initiatives such as renewable energy, social responsibility and trash reduction.
During a past SCN Summit, hosted by Supply & Demand Chain Executive, speaker Marisa Brown, senior principal research lead for supply chain management for APQC, explained that as the automobile was making its way onto the roads, many organizations in the transportation industry were investing in the latest and greatest carriage driving whips. Soon, the automobile became the prevailing mode of transportation, and all that investment in the whip was wasted. The same goes today for those who invest in non-sustainable practices.
"Brands and manufacturers, now more than ever, are committing to transparency through corporate commitments, science-based targets and transparency on key sustainability issues to their consumers," says Christy Slay, director of science and research at The Sustainability Consortium (TSC). "Consumers want to know not just that the brands they buy products from are working on sustainability; they want to see a commitment and they want an easy way to understand that the product is safe for people and for the planet. Numbers from our latest impact report indicate companies are still struggling with challenges that include measuring and reporting GHG emissions, changing to more sustainably sourced or recycled material in product and packaging design and addressing social responsibility issues like labor rights."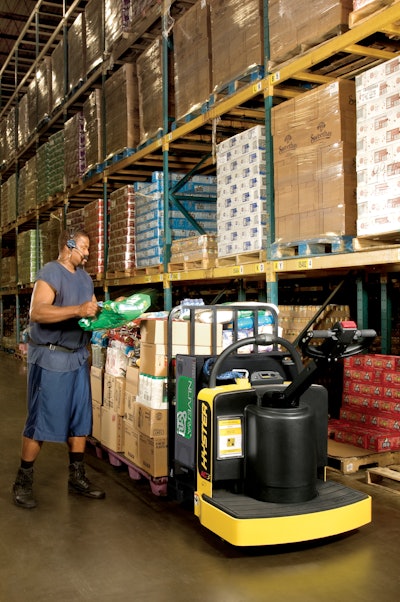 Pressure from regulations and consumer demand may be a source of contention for organizations looking to find an ideal strategy in the drastically different modern landscape in business. Each company must determine what strategy is right for their own operation, despite outside pressures. There are a multitude of ways to introduce a sustainable model in any business.
A circular economy
One way companies in the supply chain implement sustainability is through a circular model. The concept is to not produce any waste and keep products and packaging in use, a more advanced form of recycling.
"The circular economy and reusability is top of mind," says Jennifer Wong, head of sustainability at Convoy. "Millennials and Generation Z, in particular, are much more sensitive to their carbon footprints, so they will buy from businesses [that] have sustainability programs such as recycling, re-using and compostable materials. This is creating a rising focus on reusable goods, as more and more people are incorporating products [that] can be re-used into their daily lives."
A circular economy in the supply chain is exceptionally important, as it is one of the biggest factors in climate change.
"According to the global management consultancy McKinsey, more than 90% of the impacts on the air, soil and land caused by consumer products and more than 80% of a company's business-consumer greenhouse emissions are due to the supply chain," says Jeff Pepperworth, president and CEO of iGPS. "This is largely due to the inefficient use of resources and waste products that enter the environment at the end of the supply chain. This is to say, to make a significant impact on these percentages, sustainability is and should be a key part of supply chain planning. The easiest way to begin planning a sustainable supply chain is to take advantage of closed-loop models that already exist."
Unfortunately, interest in the circular economy does not necessarily mean implementation. In February, Gartner Inc. released a study that showed 70% of supply chain leaders plan to invest in the circular economy in the following 18 months, However, only 12% of those had linked their digital and circular economy strategies so far. More commonly in place are renewable energy and reduction in energy consumption initiatives.
Renewable energy
"A focus on energy consumption is here to stay. Both businesses and consumers are reducing their dependence on fossil fuels, which are non-renewable sources of energy and the leading contributor to climate change," Wong adds. "Renewable energy will become more common in the future, and we are already seeing many industries reducing their energy consumption by moving toward electric vehicles, LED lighting and LEED certified buildings, which are all seeing a spike in momentum because they change how much energy we actually consume."
The prevailing trend with renewable energy regarding the logistics and supply chain industries is seen most in vehicles. Whether it be lift trucks in the warehouse or transportation, companies are turning to lithium batteries and other types of electric.
"One of the trends we see today is the shift toward more sustainable lift truck power sources," says Steven LaFevers, vice president, emerging technologies, Hyster Company. "According to one report, a full 93% of companies surveyed reported using energy efficiency to meet their goals while 63% cited implementing renewables. Forklifts are an indispensable and extremely common supply chain tool, so lift truck power can help operations make progress toward sustainability targets. Lift truck power sources are an especially favored means to a more sustainable warehouse, as these alternatives can also enable business wins such as productivity gains and the opportunity to reduce operational costs on top of delivering both performance and sustainability.
"Lift trucks with advanced power sources such as lithium-ion batteries or hydrogen fuel cells help operations comply with emissions and health regulations and make strides toward sustainability commitments, powering equipment while producing zero harmful emissions," he says. "These advanced power options have become increasingly practical solutions by offering other advantages that can help operations overcome industry challenges like the hiring, training and retaining a limited labor pool. With fewer moving parts that internal combustion engines, electric options require less maintenance and newer electric options like the previously mentioned lithium-ion batteries and hydrogen fuel cells offer simpler, faster charging than traditional lead acid batteries. This allows lift truck operators to spend more time on the task at hand, rather than managing lift truck power."
Different issues for different sectors
While sustainability is an important value throughout every sector of business, how it is incorporated varies greatly. The supply chain is focused on electric vehicles because transportation is a major part of this business, but other industries such as apparel might be more focused on human and animal rights issues. Ryan Lynch, practice director, sustainability at BSI, says that these issues are now so important that these sectors broaden to other issues and pay acute attention to detail. For instance, the apparel industry branched out to other environmental impacts or honed in on specific issues like the ethical treatment of migrant workers in their sourcing chain.
"I see pharma companies starting to pay more attention to water-related issues of their active pharmaceutical ingredient suppliers," he says. "High-tech and consumer goods are starting to partner with suppliers on embedding circular economy principles into their practices through reducing waste, incorporating compostable or recyclable materials and designing products for improved refurbishment or reuse. The transport and logistic sectors are working toward reducing emissions. The food sector is looking to incorporate regenerative agriculture into upstream practices to improve soil health, water retention and carbon sequestration.
"Even the clean energy sector, which has often gotten a pass, has been pressed on human rights impacts and land use and acquisition issues," he adds. "I also see an increasing focus on companies measuring Scope 3 GHG emissions, much of which is being driven by an increasing number of companies adopting science-based targets. Scope 3 covers indirect emissions, many of which are generated throughout their supply chain. Even beyond those Scope 3 accounting efforts, companies are also working to understand how they can engage their suppliers, beyond these accounting efforts, to support suppliers in improving upon their present-day performance."
Partnerships are key
The accessibility of the sustainable trend is also important, Wong adds. The more accessible and the more convenient it is to adopt to a sustainable operation, the more common it will become. This can be difficult as the supply chain has become so globalized and stretched, and companies may not realize they are working with someone that does not have the same values. This is where evaluating partnerships are important, says Jon Fish, senior vice president of strategic partnerships at Arrive Logistics.
"Sustainability is more relevant and critical for initial conversations when evaluating partnerships, especially for larger organizations," he says. "Today, sustainability practices are one of the first things to come up in conversation vs. 10 years ago, when most of the time, it was an afterthought.
"As far as approach, there isn't one strategy dominating the industry. Every company is taking a different approach, from focusing on reducing overall environmental footprint to investing in technology to improve efficiency. Companies are finding that a commitment to sustainability is good business because consumer buying habits show that they are more brand loyal to brands committed to sustainability. There is brand equity in sustainability, and I expect that to only increase in the next few years."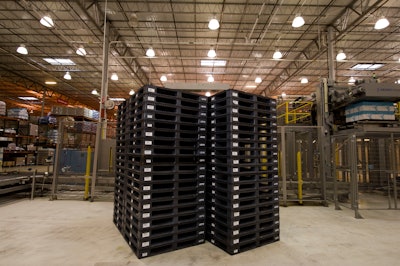 The importance of sustainable practices in partnerships are becoming the new compliance regulators, says Slay. When it comes to procurement and partnership, retailers and CPG brands move faster than government organizations in the implementation of policies. These companies do not do business with partners that could potentially conflict with their own sustainable guidelines.
Technology assistance
As consumers push for a sustainable supply chain from start to finish, companies look to technology to assist. While technology adoption has been a top talking point in every aspect of the supply chain for years, it is with good reason. Even in regard to sustainability, technologies like automation are an important part of modernizing.
"New technologies have created more opportunities than ever before to visualize and manage complex manufacturing processes, and this includes ways to identify new opportunities to reduce environmental impacts," says Jon Chorley, chief sustainability officer and group vice president of SCM product strategy, Oracle. "By applying technology such as the Internet of Things (IoT) to collect data from the physical world and by using data analytics to make sense of that data, manufacturers can improve quality, significantly reduce waste and minimize the use of natural resources. They can also lower regulatory compliance risk. All of this leads ultimately to cost savings.
"Increased collaboration and trust is another key trend. Today's pace of business and inter-locking supply chains requires secure, real-time collaboration with multiple parties sharing data to address mutual business challenges, including sustainability. Modern supply chains need this unified view of data, while still being able to independently verify their transactions, such as production and transport updates. The ability to track and trace is key to detecting and resolving issues and reducing delays, errors and costs.
"All of this helps to establish trust between trading partners, and blockchain is emerging as a key technology to support these requirements," he continues. "Automation and robotics is also a major trend and will play a significant role in transforming supply chains. Long established in the manufacturing shop floor, automation and robotics is now finding its way into logistics. Organizations are starting to use drones and driverless vehicles to streamline transportation, as well as a new class of autonomous mobile robots in their warehouses."
These all help to reduce waste and minimize adverse environmental impacts like greenhouse gas emissions, says Chorley. Together, this combination of emerging technologies (robotics, IoT, artificial intelligence and blockchain) are likely to become more mainstream in supply chains.
Additionally, technology is now even an essential part of regulation and compliance.
"There is such an enormous range of laws and regulations across countries and communities when it comes to assessing and reporting companies' environmental footprints, and even among experts there can be widely diverging views on the most appropriate calculations," says Wong. "Many countries and communities choose to set higher standards for themselves, but a common baseline has to revolve around being transparent about the data and methodology used for any reporting of sustainability metrics. Data transparency allows businesses and consumers to decide what is best for their needs and their values.
"One example of data transparency in action is, if we take a look at science-based targets, a joint initiative of CDP, the UN Global Compact (UNGC), the World Resources Institute (WRI) and the World Wildlife Fund (WWF)," she says. "They have created a framework for addressing climate change. The goal is to enable businesses to set ambitious and meaningful corporate greenhouse gas reduction targets. By aligning their GHG reduction targets with their fair share of the climate budget, companies demonstrate leadership and responsibility and take ownership in the process."
Past and future
These trends are vastly different than just a few years ago, when sustainable efforts were taken more for show or if it was extremely accessible. Today, organizations develop departments specific to environmentally safe practices, human rights justice and inclusion.
"Prior to current corporate trends, embracing sustainability was to many companies and industries a novel supplement to CSR efforts, and was often implemented only if it was easy and inexpensive to do so," Pepperworth says. "As consumer demand for corporate sustainability has grown and the effects of climate change are seen and felt more vividly across the world, supply chain leaders are looking to incorporate sustainability in their business practices both vertically and horizontally. It is clear that organizations are also increasing their investment in sustainability job roles, or even in the creation of entire departments devoted to green efforts and environmental responsibility. Supply chain companies, especially ones that for years have already embraced sustainable solutions, are now well-positioned to offer innovative practices to reduce their clients' carbon footprints."
Beyond the value of sustainability in the supply chain having grown, the way it is implemented changed significantly.
"In the past, corporate sustainability initiatives have traditionally focused outside the scope of the logistics team, which included things like investments in renewable energy and reductions in excess packaging," says Wong. "Today, forward-leaning companies like Anheuser-Busch, CHEP, and Waiākea have put the supply chain at the center of their carbon reduction efforts. Many businesses are also taking a deeper dive into the supply chain and working with their partners through the value chain from source to shelf.
"While many organizations have made progress on reducing Scope 1 and 2 emissions, they haven't made much progress on reducing Scope 3, which is typically larger than Scopes 1 and 2 combined," she says. "Forward-thinking companies like Target and Levi Strauss are setting goals for the entire supply chain. For example, Target has set an impressive goal to reduce its absolute Scope 1, 2 and 3 greenhouse gas emissions 30 percent below 2017 levels by 2030. These goals have also been approved by the Science Based Target initiative (SBTi). Target is one of only a few U.S. retailers to have an SBTi-approved Scope 3 goal, setting a bar for the industry — as Levi Strauss did for the apparel industry with its similarly ambitious goals in 2018."
Enter COVID-19
Supply chain sustainability changes became more compounded following March of this year, after COVID-19 hit the United States. Prompting many to think that maybe it is time to reevaluate the supply chain all together.
"COVID-19 has had an uneven impact on businesses based on the way their particular business model was impacted by the shut-down," says Chorley. "Still, most companies have experienced some form of supply chain disruption, perhaps dealing with suppliers that are no longer in business or experiencing a sudden drop or spike in demand. The bigger picture however is that COVID-19 has underlined and accelerated trends that were already underway. More consumers are shopping online and relying on logistics and freight solution providers to deliver their products.
"There have been renewed discussions on the need to rethink supply chain business models already under stress from geo-political and macro-economic trends, of which sustainability is an important part. COVID-19 has proven the need for an agile and resilient supply chain like never before. It has shown us the need for more transparency throughout the global supply chain – and not just with the supplier, but the supplier's supplier and beyond. What was previously "on the radar" is now crystal clear and imminent.
"Companies must understand who all their suppliers are, where they are located, where they source from, their risk exposure, and so on," he says. "This transparency, key to managing supply risk, is also essential for improvements in sustainability."
COVID-19 also exposed gaps in the supply chain to the everyday consumer, whereas in the past only industry experts were aware of issues in transparency and sustainability.
"Broadly speaking, businesses, and the general public for that matter, are more acutely aware of how fragile global supply chains can be, particularly when a buyer hasn't maintained an active line of sight into how their business partners operate," says Lynch. "We're also seeing companies question the benefits and drawbacks of an overreliance on limited inventory and just-in-time production. There's an understanding that the cashflow benefits come with a level of increased fragility and risk."
"As a result of COVID-19, we witnessed significant disruptions to the global supply chain," Wong says. "In recent years, there had been a broad effort to focus on building resiliency into the supply chain, but the pandemic showed it was not as resilient as we once thought. This supply chain disruption has also amplified the focus from consumers and businesses to better understand where their products come from.
"Yet to achieve true supply chain resiliency, we need to have more transparency far beyond tier 1 suppliers," she says. "These suppliers directly supply goods to the company, whereas tier 2 and tier 3 suppliers are deeper in the supply chain, supplying goods to other suppliers in the chain. For every supplier in a supply chain, businesses need to know who their suppliers are, where they are located, the risk exposure, and where they source from.
"There is also a need to refine supplier sourcing. In the past, cost has been the primary criteria for selecting a supplier, but there needs to be a more sophisticated cost/risk model which factors into transparency. Post COVID, a business may actually pay more to source from a local supplier to reduce the risk of disruption to their supply chain."
Unfortunately, complications from COVID-19 go beyond gaps and transparency. The lack of the ability for physical interaction has allowed many sustainable regulations slip through the cracks.
"Although companies may be planning for supply chain disruptions from climate change, almost none were planning for the extent that COVID-19 has caused in daily life around the world," says Slay. "In addition to supply chain disruptions, lack of regulatory enforcement due to COVID-19 has created a surge of illegal activities such as deforestation and gold mining in the Amazon. Factory workers from Bangladesh textile mills to U.S. slaughter/processing plants have seen illness outbreaks and deaths. The light at the end of the tunnel will be that companies are now planning more resilient strategies and thinking long term about their workers, their supply chains, and their operations – the companies that are doing this or have done this are the ones that will survive and the ones that aren't won't."
The exposure and complications from COVID-19 are vast, but it still came with benefits for the future.
"The disruption and risks caused by the COVID-19 pandemic present both challenges and opportunities for supply chain sustainability," says Pepperworth. "Significant resources are required to maintain workers' and consumers' health and safety during this crisis, typically in the form of PPE and more stringent sanitization practices. As with any new and unanticipated industry need, some supply chain providers may struggle to balance worker and consumer safety, embracing sustainability, and keeping business costs low in an industry with an historically narrow profit margin. Companies who have already spent years developing sanitization and sustainability services can nimbly respond to the crisis with minimal or no disruption to their customers' supply chain and costs."
Perhaps, the supply chain will rebuild following the pandemic with new strategies in place and sustainability at its core. Now that businesses realize leaning into sustainable practices helps their bottom line and stopping climate change may help their businesses long-term, a completely sustainable supply chain may be coming in the future.
Companies in this article