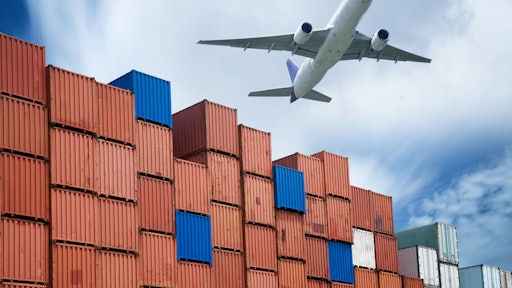 anekoho - stock.adobe.com
This year, we witnessed some of the largest supply chain disruptions in modern history. New strains of the Coronavirus disease (COVID-19), inclement weather and storms, the Suez Canal blockage and more. With holiday peak rapidly approaching, the onslaught of logistics challenges will only continue. Nearly 36% of retailers and brands need additional labor to meet holiday fulfillment volumes. Average industrial vacancy rate nears an all-time low at 4.8%. And, last-mile continues to get more expensive as parcel carriers add major holiday surcharges. All of these factors point to one thing -- the 2021 holiday peak season will be turbulent.
Supply chain leaders must navigate these disruptions while also addressing heightened consumer expectations, new buying behaviors, and of course, preparing for 2022. While no one can truly prepare for the unexpected, here are three ways customers can mitigate supply chain constraints.
Evaluate (and re-evaluate) your logistics network
Labor, capacity and transportation constraints have permeated across the country. However, large port areas near major metropolitans - such as New Jersey and Los Angeles - face the highest competition for logistics resources. According to a recent report from JLL, total vacancy in the Inland Empire, New York, and Los Angeles is 1.76% while vacancy in secondary markets like Houston, Phoenix, and Denver sits at an average of 7.86%.
Retailers and brands can offset capacity shortages in high-demand markets by expanding their logistics operations into secondary and tertiary markets. Not only does this approach decrease reliance on congested regions, but it also creates greater resilience and flexibility within companies' logistics networks. Alternate markets provide an alternative option when future disruptions inevitably occur.
Beyond navigating high-demand market constraints, secondary markets provide another strategic advantage. For businesses running direct-to-consumer fulfillment, expanding into new markets enables them to position goods closer to end consumers—ultimately improving the economics of last-mile delivery.
Broadcast expectations (internally and externally)
No one can debate that moving, storing and fulfilling inventory in 2021 relative to previous years. Warehouse rental rates are up 9.7% year-over-year and parcel carriers implemented unprecedented surcharges as high as $62.50 per package for oversize parcels. Without flexibility and optionality, the cost of moving goods will cripple business margins.
Retailers likely saw the writing on the wall and allocated additional budget for premiums and prepared for longer lead times, but the market continues to evolve rapidly. Supply chain leaders must ensure that everyone from retail partners down to consumers understand what is causing premium pricing and potential delays. While supply chain constraints plague headlines, it's crucial that customers understand the implications for inventory availability, pricing, and delivery timing. Mismanaging expectations during a holiday season can lead to a serious breach of customer trust and, eventually, lost business.
Prioritize operational readiness
The frequency and scale of supply chain disruptions shows no sign of slowing down. In parallel, retailers and brands need 330 million additional square feet of warehouse space within the next 4 years to keep up with e-commerce growth. Businesses can no longer rely on the same logistics strategies that worked in the past. They must evaluate solutions outside their existing logistics networks and build operational readiness to manage rapid shifts in market dynamics.
The trick is building operational readiness to implement them before the need arises. No company wants to manage technology integrations or contract negotiations during a disruption or a surge in demand. Fortunately, the pandemic fueled a wave of investments in an emerging ecosystem of logistics technology companies to bring more flexibility to freight shipping, transportation, warehousing and fulfillment.
Winning retailers and brands will expand and diversify their logistics partners in the coming year. As with most things in logistics, timing is key. Explore pilot programs with solution providers that serve discrete business needs sooner rather than later. When an inevitable disruption takes place, business will already have access to a range of solutions to help mitigate unexpected challenges. This is increasingly important as the pace of change in the market continues to accelerate.
Execute Q4 while preparing for what's next
Historically, Q4 was all about execution. Now, businesses must deliver the holiday season while simultaneously preparing for the next supply chain event. Retailers that don't will lose customers. Nearly 40% of consumers say they have changed brands since the onset of COVID-19. And, more than 53% say they will never place another order again with retailers that failed to meet their delivery expectations this holiday season.
Consumers have the power in today's market. Having more options than ever means they don't have to accept stock outs, lost parcels or slow delivery times. Instead, they go somewhere else. Retailers and brands that re-evaluate logistics network strategies, broadcast expectations and invest in operational readiness will win, not just in Q4, but next year and beyond.