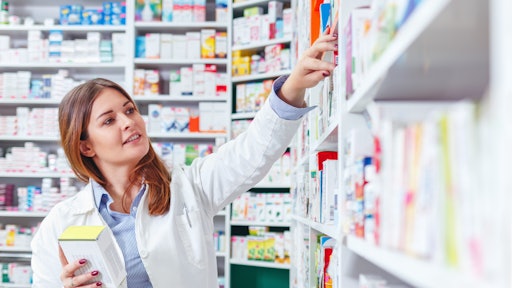 AdobeStock_132398792
Too often, healthcare supply chain operations are only thought of as "delivery" departments. However, following the events of the past year, a bright spotlight has been placed on the critical importance of a professional and strategic supply chain operation for hospitals.
Organizations that recognized the value and foundational role of strong supply chains a decade or more ago likely fared better in avoiding shortages of personal protective equipment (PPE) and other equipment during the unprecedented Coronavirus disease (COVID-19) pandemic.
An effective supply chain was critical to supporting an organizational strategy. When the first signs of the COVID-19 pandemic began to appear in early 2020, it became essential for supply chain professionals to review existing inventory levels and quickly make decisions to increase on-hand quantities of key supplies.
Within just a few weeks, worldwide demand for critical supplies, including PPE, spiked to unprecedented levels. It quickly became clear that planning and lessons learned from prior crises were only going to buy limited time for hospitals and that new, creative solutions would be needed in all aspects of the supply chain.
The pandemic presented many challenges for supply chain operations, but also taught valuable lessons to help ensure that systems are stronger in the future. Among them:
1. Make quick decisions. Hospitals are incubators of innovation and creativity, but are not known for making quick decisions, often seeking input from multiple stakeholders before executing. The traditional, protracted decision-making process needs to give way to a more robust and expedited timeline during a crisis.
2. Be nimble and change course as new information becomes available. This may mean, in some cases, working with new local suppliers and diversifying your portfolio of products to ensure there is not an over-reliance on any specific supplier or product.
3. Continue to invest, recruit and train supply chain professionals. Bringing in professionals who possess deep knowledge about supply chain strategy and best practices will greatly impact your ability to navigate these kinds of situations.
4. Remove barriers and work with competitors in the community. Collaboration and partnerships for the greater good are paramount when responding to any crisis.
The COVID-19 pandemic tested all of us and supply chain organizations rose to the occasion. Supply chain professionals and leaders were regularly called upon to make important, timely decisions and bring new, creative vision to crisis response. These lessons will serve the supply chain industry well in the next emergency, whenever it comes.
Click here to hear about new strategies in healthcare that arise since the pandemic: