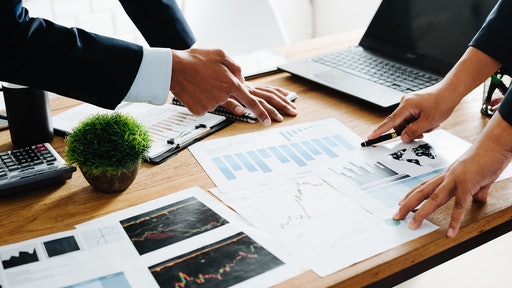 Getty Images
Customer experience (CX) improvements are top of mind for many brands and retailers, as customers now have higher expectations for experiences than ever before. As companies work to deliver a better CX, many have increased personalized marketing efforts and reduced checkout friction to create an easier, more customized experience that increases loyalty and average order value (AOV). However, the customer experience continues well after the order is placed, which makes order management a key component of a strong CX strategy.
More than three-quarters (76%) of customers say they now expect consistent interactions across departments when they engage with companies. Yet 54% of those same customers say that "it generally feels like sales, service and marketing don't share information." Fragmented legacy order management systems can cause that feeling, especially when customer service agents have to switch between systems while the customer sits on hold, or when they receive conflicting information about their orders at different touchpoints. The solution is to adopt a customer-centric order management system (OMS) that unifies data from inventory, orders, fulfillment and returns to give customers and service agents accurate, real-time information fast.
Steps to implement a customer-centric OMS
OMS are critical to operations, and fully implementing a new OMS takes careful planning. The process starts with discovery to better understand the role of the current OMS and to lay out the scope and goals of the new OMS implementation. For example, what integrations will the new system require to pull in all the relevant data needed to create a unified view for sales and service team members?
The number and type of integrations required may be different for a direct-to-consumer brand or an online retailer than for an omnichannel retailer, but every OMS discovery phase also needs to include enterprise resource management (ERP) and warehouse management system (WMS) integrations. Because many retailers re-platform their e-commerce operations more often than their ERPs, it's important to identify and map the legacy systems needed to connect to your new OMS, either through APIs, file exchange via secure file transfer protocol (SFTP), integration layer or a combination.
With the scope and goals outlined, it's time to create a plan that de-risks the implementation as much as possible. Taking a phased approach to implementation and testing can help manage new complexities and allow for troubleshooting and working out issues before adopting the new OMS across the board. For example, a D2C retailer might plan to first implement their new OMS in a smaller geography before rolling it out in their primary market while a fashion designer might start with one of their smaller brands before adopting the new OMS for their flagship label. An omnichannel retailer might opt to start with one of their smaller sales channels, such as their e-commerce channel, before moving on to their marketplace and in-store channels.
Before these smaller initial implementations get underway, there may need to be a plan for running the current and new OMS concurrently until orders that were placed on the old system no longer fall within the store's return window. If that's necessary, customer service representatives will need training on the new system and on how to use both systems in parallel until the old system is completely phased out.
As systems are integrated and before each phase of the OMS implementation, user acceptance testing can help identify issues to address before the new OMS goes live. Load testing will show whether the OMS configuration performs as expected and can handle the volume of orders the company expects at each implementation stage. It requires focused effort to fully implement an OMS that unifies customer data. The reward is a connected end-to-end customer experience that drives increased loyalty and revenue.
What a customer-centric OMS looks like
A luxury watchmaker made the move to a customer-centric OMS in 2020. They chose to add an order management platform to their existing suite of marketing, commerce and service solutions. The goal was to bring all the order data into one place to give their customer service agents all the information they need to provide customers accurate information about their orders without navigating multiple systems while the customer waited for answers to their questions.
The company ran a phased implementation, starting with a smaller mass-market brand that needed better order management and was having performance issues with its existing e-commerce platform. By starting with this brand, the watchmaker was able to integrate, test and deploy the new OMS while also re-platforming the brand's e-commerce site and adding new, integrated marketing and social media capabilities.
As a result, the new brand site launched within two weeks, delivering a more engaging CX due to a centralized order status, service histories and one consolidated view of the customer for support teams, and its e-commerce volume has grown by 250%.
Order management is a key CX element
Adopting a new OMS is a major project that requires thorough discovery and careful planning, but the result is a connected, more personalized and less frustrating experience for customers. Customers now expect relevant, timely information from order placement through fulfillment and returns, and are more loyal to brands that provide this level of service. To win their loyalty and the additional revenue that can result from it, brands and retailers must integrate their order management data with the rest of their systems and ensure that customer-facing employees have easy access to that data when they need it.