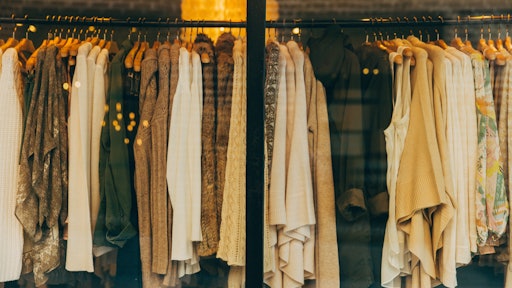 Getty Images
Stock management issues cost retailers £1.6billion before the Coronavirus (COVID-19) outbreak and could rise to over £66bn this year because of disruption caused by COVID-19. But, as retailers re-open their doors, effective inventory management will be key.
Analysis of retailer profit warnings by Advanced Supply Chain Group (ASCG) shows 10 retailer profit warnings from June 2018 – January 2020 quoting stock inventory management issues.
The profit warnings saw an average 22% wiped off the market value of each retailer, totalling £1.6billion in market capital losses. Significant stock management issues quoted by retailers included poor stock availability leading to lost sales and margin dilution, as well as high levels of stock surpluses resulting in heavy discounting of products and losses incurred through aged and outdated stock.
Losses caused by stock surpluses are likely to spike this year, as Coronavirus leads to slowing consumer spending on non-perishables and retailers having to close shops.
Managing Director of Advanced Supply Chain Group, Claire Webb, says, "Our analysis shows profit warnings quoting stock surplus issues saw higher average losses than those associated with poor stock availability. Retailers must take note of this. Store closures and slowing sales during the changing retail seasons because of coronavirus means we've seen stockpiling of goods. Apart from the cost of warehousing obsolete stock and the difficulties of making room for new seasonal stock, the written down value of the stock will have an immediate impact on retailer P&Ls.
"Retailers can tackle potential losses by addressing stock issues now and better preparing for future sales periods as conditions improve. We're working with many of them to contingency plan for the summer, autumn and winter, and Christmas periods – ensuring they have the right stock to drive sales at the right time," she adds.
InfolinkGazette worked with ASCG on analyzing the profit warnings. This looked at ratios of stock levels against retailers' liabilities.
Greg Connell, Managing Director from InfolinkGazette, says, "In some of the most notable profit warnings issued by fashion retailers Quiz and Ted Baker, we saw very high levels of stock being held by the companies. This was either because they were anticipating sales spikes that didn't happen or because they had poor visibility of stock inventory.
"In each case, data-led and controlled supply chains could have avoided this, minimising losses associated with deep discounting of products. The companies could have tied-up less cash in stock, strengthening their balance sheets and protecting margins against the depreciating value of goods and unnecessary spend on stock transportation, storage and handling," he adds.
"Retailers were experiencing significant stock management issues before Coronavirus, with poor visibility of goods and planning causing the sector billions of pounds in lost value," says Webb. "That said, it is notoriously difficult to measure the true cost of poor stock availability and as a result, it is often underestimated.
"People often think these issues are just a problem for the fashion sector but as e-commerce has become the main sales focus for most retailers, we're seeing the same across homeware, beauty, gardening, outdoor and fitness. It is harder than ever to manage a stock pool across multiple routes to market and maintain maximum availability in each. Retailers need a progressive, agile supply chain partner aligned to the consumer and also able to provide maximum visibility to the retailer.
"With Coronavirus threatening to continue to impact the flow of goods, retailers really need to question how accurate their supply chain data is and scenario plan for how they will manage inventory over the next 12 months. We're working closely with retailers to ensure they have a real-time view of stock and developing models to determine variances affecting the future flow of goods."