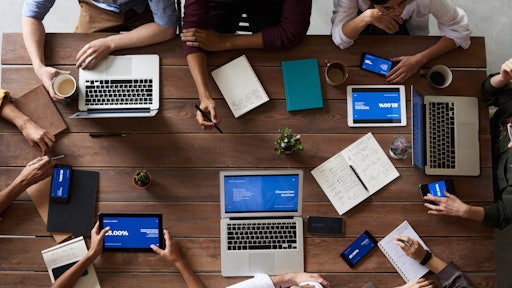 Pexels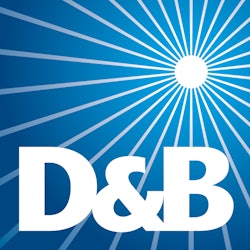 Dun & Bradstreet introduced the COVID-19 Impact Index, a new resource - based on client feedback - that addresses the urgent needs of business leaders to better understand the real-time impacts of the pandemic on companies and their network of suppliers and customers.
Following the movement of the virus across the U.S., Dun & Bradstreet concludes that while 90 percent of businesses across the U.S. have been impacted, 43 percent of businesses in the high impacted states of New York, New Jersey and Pennsylvania, are most challenged to continue operations as a result of the pandemic's impact in their area at this time. Industries with the highest impact include restaurants and socialization places, beauty shops, merchandise retailers, and real estate, due to government enforced non-essential business shutdowns. Inversely, 83 percent of businesses across Wyoming, Minnesota and Vermont have seen a low level of disruption to their commercial operations. Lowest risk industries in these states include business services, farming and single-home contracting.*
"Companies of all sizes are being bombarded by crisis management tactics on a daily basis, but what our clients are challenged to see is how this pandemic is taxing their own operations, including their network of partners, customers and suppliers," said Brian Alster, General Manager, Third-Party Risk & Compliance. "With Dun & Bradstreet's COVID-19 Impact Index, clients are able to see – for the first time – the ripple effect that the pandemic has had across their entire global network – down to the companies and specific regions in which they operate. This level of granularity can greatly change the way companies view their plans for stabilization and growth."
The Dun & Bradstreet COVID-19 Impact Index supplements Dun & Bradstreet's risk scores and provides a view of the potential impact of the pandemic on a business' operational activity, as well as its network of suppliers and customers.
The Index is based on the evolving local conditions of the pandemic and ranks business entities with respect to one another. The Index compliments other decision-making data and resources to help inform the following use cases:
Identification of suppliers that present significant potential supply chain disruption
Counter party credit risk and collections prioritization
Revenue protection and sales prospect prioritization
The new Index ranks a company's level of risk and potential business disruption on a scale of 1 (highest risk) to 100 (very low risk) based on four factors:
Location Impact – An assessment of a business' site and corporate family locations subject to a variety of government enforced restrictions, weighted by the number of local confirmed cases and growth rates.
Industry Impact – The impact to a business based on industry classification and whether it is identified as an essential or non-essential business, with further specification on its ability to operate remotely or with physical presence.
Company Health Impact – An assessment of a company's health using existing Dun & Bradstreet predictive scores, which are a predictor of a business' ability to survive post-disaster.
Network Impact – A holistic view that connects businesses with their network of customers, suppliers, or other third parties using Dun & Bradstreet proprietary data.
The COVID-19 Impact Index is available in North America and is expected to launch in the U.K. and other regions in the coming weeks.