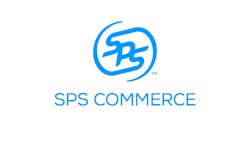 St. Paul, MN November 7, 2001 Supply chain integration service provider SPS Commerce today unveiled a new order management suite designed to improve e- commerce transactions between large buyers and their small- and mid-sized (SME) suppliers in the retail and distribution markets.

With retailers, catalogers and distributors looking to the Internet for new avenues to expand their sales or trying to "mainstream" e-commerce channels, these companies must also ensure that their suppliers are able to meet the challenges posed by the e-channels. "Enterprises are increasingly looking for suppliers that are able to service multiple channels within their organization," said Jon Derome, a senior analyst for B2B commerce and application strategies at research firm The Yankee Group.

These e-channels often require suppliers to deliver goods directly to the consumer, bypassing the buyer's warehouse inventory control and information systems. This can make it difficult for enterprises to control vital purchase order, billing and delivery information.

At the same time, the new channels are presenting challenges to SMEs, according to Jim Frome, SPS' executive vice president and chief strategy officer. These suppliers are finding that the alternative channels can be more "manually" demanding because higher levels of service may be required to provide inventory information to buyers.

SPS says its direct-to-consumer hosted Internet service enables suppliers and buyers to electronically share order, tracking and payment information for low-unit-per-order shipments, reducing costly inventory overhead and fulfillment lead times of all orders regardless of size or destination.

SPS Commerce is currently providing the direct-to-consumer service to several companies, including W. W. Grainger, the provider of maintenance, repair and industrial supplies.

"SPS' support for multiple order management models is appealing to Grainger for communicating documents electronically to both the drop-ship and ship-to-inventory portions of our business," said Fred Loepp, vice president for product management at Grainger.

The order management suite also includes a buyer-managed inventory service, a long-time SPS offering that allows retailers to directly manage their inventory where suppliers ship their orders to inventory at the warehouse, distribution center or to the store; and a new vendor-managed inventory service, which empowers suppliers to be responsible for placing orders that keep their retail and distribution customers inventory level at an optimal level.

"Enterprises need to have all the relevant order information - regardless of whether it's shipped direct-to-consumer, to the warehouse or to the store - available at their fingertips," said Frome. "Providing the order confirmation, logistics, inventory, delivery and status information in a timely manner via a hosted Internet service allows both suppliers and buyers to improve their business processes and maintain positive relationships with their customers."

SPS says its supply chain services are designed specifically for small- to mid-sized enterprises that have traditionally exchanged product information with large buyers via phone, fax or mail. Suppliers who use SPS' buyer-managed and vendor-managed inventory services pay a low, flat monthly fee. The direct-to-consumer service incorporates a restructured pricing model that takes into consideration the unique nature of the direct-to-consumer order process, where the cost of processing low unit per order transactions is reduced.

Retailers using the buyer-managed inventory service include Sears and Pacific Sunwear, while Kmart is using the vendor-managed inventory service.

Frome said that the new solutions could help SPS expand its customer base into catalogers that are focused on the direct-to-consumer model and into certain retailers that are looking to incorporate their e-commerce channels into their other sales channels.