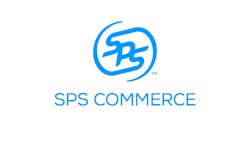 St. Paul, MN November 27, 2001 Just because vacationers decide to cruise on the high seas doesn't mean they are about to swab the poop deck or settle for anything less than luxury goods being offered to them during their stay. That's why Starboard Cruise Services, an onboard cruise retailer, selected SPS Commerce, a supply chain integration service provider, to electronically enable their suppliers with SPS' Buyer-Managed Inventory hosted Internet service.
Starboard Cruise Services is a wholly owned division of LVMH Moët Hennessy-Louis Vuitton, a $10 billion international marketer of luxury goods. Starboard operates stores on more than 85 cruise ships, maintaining contracts with leading cruise lines such as Carnival, Royal Caribbean, Celebrity and Norwegian Cruise Lines. In a statement, Starboard said it is going to utilize SPS' Buyer-Managed Inventory service to improve its relationship with a diverse supplier base of luxury goods that include watches, jewelry, apparel, souvenirs and fragrances.
"We welcome the addition of Starboard Cruise Services to our increasingly varied client roster," said Jim Frome, executive vice president and chief strategy officer of SPS Commerce. "As we increase our awareness and success with clients like Starboard, we hope to continue the trend of increasing sales and services to retailers of all styles and industries."
SPS Commerce offers hosted supply chain integration services that enable companies, such as Target Corp., Kmart and REI, to integrate small to mid-sized suppliers into their supply chain without mandating costly or proprietary technologies.