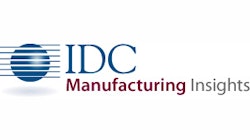 Framingham, MA — April 8, 2003 — The worldwide and U.S. markets for customer relationship management (CRM) services and customer care services face another year or two of sluggish gains, with moderate growth rates slated to return only in 2005, according to technology research firm IDC.

As the current economic climate continues to restrain growth in the near term, new IDC documents forecast that combined worldwide CRM and customer care services revenue will reach $101 billion in 2007, with a 2002 to 2007 compound annual growth rate (CAGR) of 11.3 percent.

IDC expects customer care services — inhibited by longer sales cycles and extreme pricing pressure, yet driven by profound new interest in business process outsourcing (BPO) and "offshoring" — to experience a fair amount of turbulence over the next 12 to 18 months. To successfully compete in this complex marketplace, IDC believes that providers of CRM and customer care BPO services will have to make cost savings a priority, stress performance as the measure of success and focus on delivering value to clients.

In the CRM services sector, the most successful firms will be the ones that can provide a favorable suite of services that address business process re-engineering, redesign and optimization. More specifically, IDC reported that CRM operations (operations management activities and information technology (IT)-related outsourcing, excluding contact center outsourcing) is the area most likely to provide growth opportunity in the United States over the next five years.

"Despite the current economic climate, opportunities remain within the CRM and customer care services marketplaces," said Brian Bingham, program manager for CRM and customer care services research at IDC. "Being attuned to cost containment, ROI and business process optimization, however, must be the mantra if service providers plan to survive and thrive."

Two new IDC reports, "Worldwide and U.S. CRM Services Forecast and Analysis, 2002- 2007" and "Worldwide and U.S. Customer Care Services Forecast and Analysis," offer the researchers' five-year market forecasts, analyze the market factors and trends and provide guidance for services firms looking to take advantage of future growth.