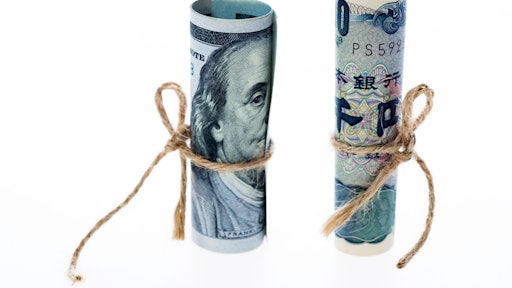 A new type of service company could transform global supply chains: Financial technology (FinTech) companies that act as intermediaries in facilitating transactions between a company and its suppliers. They enable both the buyer and supplier to improve their working capital by making it possible for the former to extend its payables and, at the same time, accelerate payment to the latter. This provides both sides with benefits, including greater liquidity and less variability in the timing of payments.
Multinational corporations such as Apple, Colgate, Dell, Procter & Gamble Co., Kellogg's and Siemens are using these FinTech companies to tap previously inaccessible capital in their supply chains to help finance growth in new and emerging markets, develop and support new products, strengthen their financial positions, and increase the capital available to the whole supplier ecosystem. (The use of FinTechs allows suppliers to access funding at the multinationals' firm's lower cost of capital.)
FinTechs are Internet companies that streamline financial systems and make funding the supply chain more efficient. They include new enterprises such as Orbian, Prime Revenue, C2FO, Taulia and Ariba, as well as new operations launched by traditional financial service firms such as Citi Group, HSBC, BNP Paribas and Deutsche Bank.
Many FinTechs function as cloud-based software platforms and can enable procure-to-pay systems that incorporate both purchasing management and accounts payable functionality. They provide an integrated solution that supports a process that begins with a purchase requisition and terminates with payment to suppliers. These integrated systems enable buying firms to greatly reduce the burden of administering these functions because they close the loop between procurement and accounts payable, and provide a structure that streamlines these processes. For suppliers, joining the platforms can be nearly as simple as adding an app to a smartphone.
To read the full story, please click here.
Companies in this article