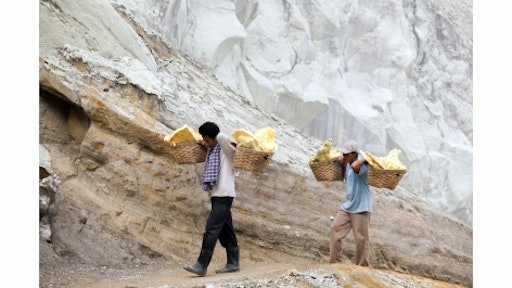 March 31, 2016—Apple Inc. has reached what it's calling a milestone in supply chain transparency, saying it's now auditing 100 percent of its suppliers for the use of conflict minerals linked to violent militia groups in the Democratic Republic of the Congo.
The iPhone maker has been working since 2010 to remove minerals connected to these groups from its supply chain, and while it isn't yet declaring its products totally conflict-free, the company said all of its 242 smelters and refiners of tin, tantalum, tungsten and gold are now subject to third-party audits. That figure is up from about 88 percent at the end of 2014 and 44 percent in 2013, according to an annual filing.
"We could have very easily chosen a path of re-routing our supply and declared ourselves conflict-free long ago, but that would have done nothing to help the people on the ground," Apple Chief Operating Officer Jeff Williams said. "We chose to engage with as many smelters as possible because the only way to have an impact here is to reach critical mass."
Apple, which uses the minerals in its mobile-phone processors, motherboards and screen displays, is required to investigate its supply chain for the presence of the minerals under a rule stemming from the 2010 Dodd-Frank Act. The law is meant to choke off revenue to violent militia groups in the African nation and adjacent countries.
To read the full story, please click here.