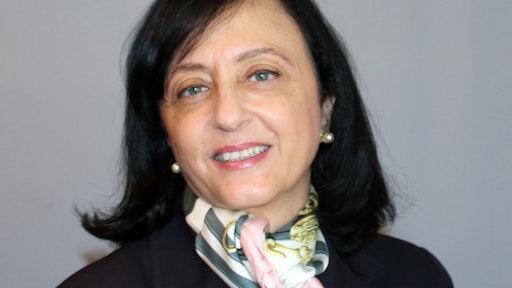 Hoofddorp, Netherlands—Feb. 8, 2016—CEVA Logistics, a large supply chain management company, announced that it appointed Nadia Ribeiro to the position of executive vice president and head of the South America cluster.

Ribeiro has extensive knowledge of the international freight and logistics market, and global experience of many vertical markets in both commercial and operational roles. Ribeiro previously worked for CEVA for 13 years, but spent the last three years at Kuehne + Nagel as the managing director Brazil.

Commenting on her new appointment, which was effective as of Feb. 1, 2016, she said: "I am delighted to return to CEVA. A major factor in my decision was the strength and solidity of its new operating model, the experienced management team driving it forward and the way those two things are differentiating the company in the industry.

"The current economic climate means the South American market is in a constant state of transition, but I welcome the opportunities this creates for the team I will lead—providing us with opportunities to grow the business here."
She adds that contract logistics provides opportunities for CEVA across the cluster, particularly in the countries outside Brazil. In Brazil, her team will create additional value-added opportunities in full supply chain management for its customers.
According to CEVA Logistics CEO Xavier Urbain: "I am pleased to welcome Nadia back to the senior management team, and am confident she will help us to develop the South America cluster and support our goal of creating strong added value services for our customers."
Ribeiro has a degree in social communications and advertising from Sao Paulo's Anhembi Morumbi University and is currently studying for a masters' degree.
She succeeds Richard Vieites who moved to the company's North American operations to become executive vice president of contract logistics.
Companies in this article