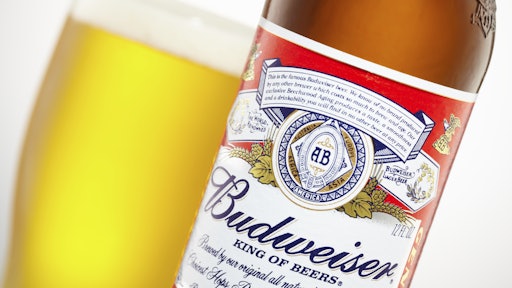 Oct. 13, 2015—Anheuser-Busch InBev NV (AB InBev) closed in on the biggest corporate takeover in UK history after proposing to pay almost $106 billion for SABMiller Plc to create a brewer selling one in every third beer worldwide.
The maker of Budweiser agreed to pay 44 pounds a share in cash for a majority of the stock, the companies said. SABMiller said its board is prepared to recommend the offer, as shares in the target rose 9 percent in London. A successful takeover would give AB InBev beer brands such as Peroni and Grolsch, and control of about half of the industry's profit.
The agreement, which is tentative, caps weeks of back and forth over price, with SABMiller saying three previous overtures undervalued its business. After years of speculation, AB InBev's pursuit of its nearest rival was hastened by the drag of slowing economies in the emerging markets of China and Brazil. For AB InBev chief executive officer Carlos Brito, the combination would cap a $90 billion deal-making spree over the last decade, turning a regional brewer into the undisputed global leader.
To read the full story, please click here.