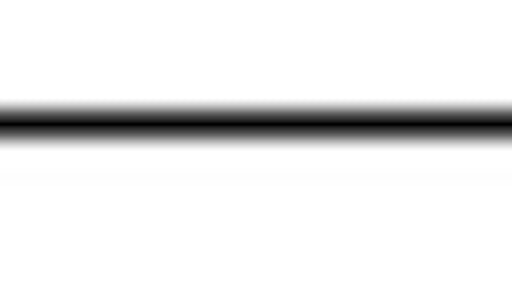 Scottsdale, AZ — June 3, 2010 — Computing icon
Apple
topped
AMR Research
's Supply Chain Top 25 list for the third year in a row, while for the first time fast-food icon
McDonald's
also made the list.
AMR, a Gartner, Inc. company, released the findings from its sixth annual Supply Chain Top 25 study at its Supply Chain Executive Conference being held this week at the Phoenician Resort in Scottsdale, Ariz. The goal of the Supply Chain Top 25 research initiative is to raise awareness of the supply chain discipline and how it impacts the business, AMR said.
"By embedding product and process innovation in supply chain operations and consciously managing and shaping demand from a customer, production and fulfillment standpoint, the companies included in our Top 25 are doing a lot more than just shipping," said Kevin O'Marah, group vice president at AMR Research, who announced the results of the study Wednesday night at a dinner sponsored by supply chain solution provider Kinaxis.
Apple made its third appearance in the No. 1 position on the list. This is the first time a company has been ranked No. 1 for three consecutive years in the Supply Chain Top 25 research. Analysts attribute Apple's success to its ability to consistently bring both operational excellence and innovation excellence to bear in some of the most competitive markets in the world.
"Apple has broken new ground in transforming a supply chain into a value chain by starting with the consumer experience and designing its network to serve that master first and foremost," AMR said in announcing the list.
The full listing of the Supply Chain Top 25 is available on page two of this article.
Supply Chain Grows Up
The Top 25 list is drawn from the ranks of the Fortune Global 500, which is pared down to the manufacturing and retail sectors. Analysts then supplement this group with companies from the Fortune 1000 that fall between $10 billion in revenue and the smallest revenue on the Global 500 list, as well as select companies from the Forbes 2000.
The Supply Chain Top 25 rankings comprise two main components: financial and opinion. Public financial data — including return on assets, inventory turns and revenue growth — give a view into how companies have performed in the past, while the opinion component — coming from AMR/Gartner analysts and AMR's supply chain peer group — provides an eye to future potential and reflects future expected leadership, a crucial characteristic. These two components are combined into a total composite score.
Debra Hofman, the AMR research vice president who oversees the methodology and analysis for the study, noted that 20 years ago, a typical product company had supply chain reporting to manufacturing, with responsibility mainly for inbound materials management and outbound shipping. "New data shows that supply chain reports to manufacturing in only 6 percent of companies surveyed, while 61 percent have the head of supply chain reporting directly to the CEO, general manager or president of the business," Hofman said. "It seems clear that supply chain has grown up and the business has taken notice."
Second-placed Procter & Gamble is the only company to have been in AMR's Supply Chain Top 25 for six years running, and it still commands tremendous respect among its peers, according to AMR Research. "As one of the original pioneers of demand-driven principles in supply chain, P&G remains at the forefront of areas such as specialized production operations in emerging markets and has established new beachheads of leadership in other areas, including its use of innovation networks to tap external expertise for at least 50 percent of its new product ideas," AMR said.
Cisco Systems has climbed steadily in AMR's rankings for five straight years, moving up two slots to No. 3 this year, while five companies — Research In Motion (RIM), Amazon.com, McDonald's, Microsoft and Inditex — joined the Top 25 for the first time in 2010. McDonalds is an unusual addition to the list, given that it is neither a manufacturer nor a retailer. But O'Marah said that the "productized nature of its offerings makes it operate like a manufacturing supply chain." (Hat tip to Ariba Chief Marketing Officer Tim Minahan for tweeting O'Marah's quote at
http://twitter.com/tminahan
.)
"Many companies focus primarily on supply chain execution," Hofman said. "With ever-increasing unpredictability of demand, leaders also focus on improving their ability to sense changes and patterns in their environment — changes in demand, design, supplier risk and more — earlier than their competition."
Learn from the Leaders
In announcing the Top 25 on Wednesday, O'Marah acknowledged that it is heavily North America-centric — a function of the North American representation among the analyst and peer voters who contribute half of the ratings for companies considered for the list. The list also passes over mid-market companies that may be achieving a high level of supply chain excellence and effectiveness, O'Marah noted.
Nevertheless, O'Marah suggested that in issuing the list, AMR is offering other companies the opportunity to learn from some of the best and brightest in the supply chain business, and he pointed out some of the lessons that can be taken away from those on the list.
"In designing your own supply chain strategy, take a cue from the leaders," O'Marah said. "Work outside-in, starting with your customers and working your way back and around your network of trading partners to design a profitable response. Remember that one size does not fit all, define how many supply chain types you have, and design a customized response for each."
More detailed analysis is available in the report "The AMR Supply Chain Top 25 for 2010," available on Gartner's Web site
here
and in the video clip from O'Marah immediately following the Top 25 list below.
Table 1: The AMR Research Supply Chain Top 25 for 2010
Rank

Company

Peer Opinion(1)
(154 voters)
(25%)

AMR Research Opinion (1)
(27 voters)
(25%)

3-yr weighted ROA(2)
(25%)

Inventory Turns(3)
(15%)

3-yr weighted Revenue Growth(4)
(10%)

Composite Score(5)

1

Apple

2787

508

11.7%

60.7

21.7%

8.21

2

Procter & Gamble

2416

567

9.0%

4.9

3.5%

5.91

3

Cisco Systems

1678

501

11.4%

11.8

4.2%

5.43

4

Wal-Mart Stores 

2567

365

8.2%

8.7

4.3%

5.18

5

Dell

2049

273

7.1%

47.4

-5.4%

5.06

6

PepsiCo 

1244

396

15.0%

7.4

5.3%

4.91

7

Samsung Electronics

1111

408

10.2%

17.8

17.6%

4.90

8

IBM

1566

300

11.3%

19.8

-0.7%

4.52

9

Research In Motion

299

89

23.7%

13.7

62.4%

4.49

10

Amazon.com

1369

215

7.1%

11.9

30.4%

4.13

11

McDonald's

506

90

13.7%

134.6

1.1%

3.97

12

Microsoft

363

151

21.1%

12.2

6.9%

3.92

13

The Coca-Cola Co.

1154

220

14.1%

4.7

5.7%

3.89

14

Johnson & Johnson 

1260

221

13.7%

3.4

2.8%

3.83

15

HP 

1438

253

7.2%

13.8

5.2%

3.71

16

Nike

1141

179

12.9%

4.4

7.5%

3.61

17

Colgate Palmolive

488

135

19.6%

5.2

5.9%

3.58

18

Intel 

872

272

9.8%

5.5

-2.2%

3.23

19

Nokia 

1151

133

8.1%

13.6

-5.0%

2.88

20

Tesco 

846

150

5.4%

19.7

9.2%

2.78

21

Unilever 

630

168

11.5%

5.4

-0.3%

2.76

22

Lockheed Martin 

250

185

9.3%

20.4

4.6%

2.75

23

Inditex

84

95

16.2%

4.2

9.4%

2.72

24

Best Buy 

1105

73

7.7%

5.8

11.2%

2.64

25

Schlumberger

427

104

13.5%

8.8

1.0%

2.63
ROA = return on assets
Source: AMR Research