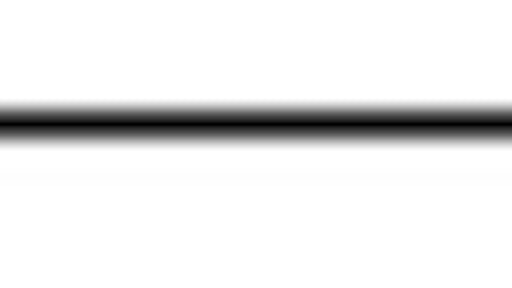 Stamford, CT — July 7, 2010 — Weaknesses in financial processes are resulting in additional costs for businesses and even causing invoices to go unpaid, according to a new report released today by
Basware
.
Surveying 550 Accounts Payable (A/P) departments around the world, the "Lost in Transaction" report discovered that 35 percent of respondents have not paid suppliers due to invoice and cross-departmental errors, and 24 percent of the companies know that they haven't received payment for their own invoices for the same reasons.
Additionally, about one quarter (26 percent) of participating A/P departments have paid the wrong supplier when processing an invoice. With A/P department inefficiencies largely attributable to human error, there is a clear need for appropriate controls and automation improvements, Basware asserts.
"Far from Error-free"
Processing an average of 93,000 invoices per year, participants state that 7 percent of invoices contain errors, equating to more than 6,000 erroneous invoices per year for the typical enterprise taking part in the study. Lack of communications between A/P and procurement departments is highlighted in the report as a cause of A/P errors in one-quarter (24 percent) of companies.
Just 40 percent of invoices are based on purchase orders (POs), and, where POs are used, one-third (32 percent) of finance departments have difficulty reconciling invoices against them.
When it comes to payment, in the last 12 months, 30 percent of respondents have missed early payment discounts and 27 percent have incurred late payment fees, according to the survey. Despite this, 59 percent believe that the A/P department has a positive effect on profitability.
"The 'Lost in Transaction' survey shows that the engine room of corporate cash flow — the Accounts Payable department — is still far from the automated, error-free operation it desires to be," said Ari Salonen, Basware general manager for North America. "According to our research, it takes companies 18 days on average to process an invoice through the A/P department. But by automating the process, this can be cut to a fraction of the time."
Salonen noted that long processing times prevent companies from reaping the benefits of early payment discounts and from driving cost savings across the business.
"Wild" Processes
As Basware sees it, companies cannot afford to leave these processes "out in the wild." Instead, they should consider system and process improvements as an ongoing evolutionary investment that brings order to chaos and helps ensure that finance is concerned with profit margins instead of being inhibited by avoidable margins of error.
With direct control over cash flow, finance professionals are under growing pressure to strengthen controls, drive down costs and increase process efficiency. However, while 60 percent of the A/P survey participants think that increasing automation removes payment and accounting errors from the business, and 62 percent of respondents believe that automation can improve profitability, purchase-to-pay process automation tends to be partial and is not integrated.
Automating finance and procurement processes not only results in reduced processing times and subsequent cost savings, Basware said. It also provides improved control over who spends money and what they can buy, ultimately leading to improved business processes and capital management.
The report highlights the key steps still needed to achieve the vision of a modern and efficient A/P department. Forty-four percent of respondents believe that e-invoices will fully replace manual paper-based invoice handling in the next five years. With so many A/P departments still relying on manual, paper-based processes, much work needs to be done.
The "Lost In Transaction" report is available
here
(registration required).
About the Research
The "Lost In Transaction" study was conducted for Basware by research company Loudhouse during May and June 2010. The study polled 550 heads of Accounts Payable from organizations with between 1,000 to 50,000 employees.
Telephone interviews were conducted to present a proportional picture from across the globe, with 100 respondents surveyed each from the U.S., UK, Scandinavia and Germany, and with 50 responses each from Australia, Benelux and France, completing the total of 550.
A typical enterprise in the Lost in Transaction study:
Has 11 full time employees involved in A/P invoice processing
Processes 93,000 invoices per year
Takes 18 days to process an invoice (receipt to payment)
12 percent of invoice handling time is spent managing exceptions
One in five (19 percent) of incoming invoices are e-invoices
7 percent of incoming invoices contain errors
58 percent of incoming invoices are based on POs