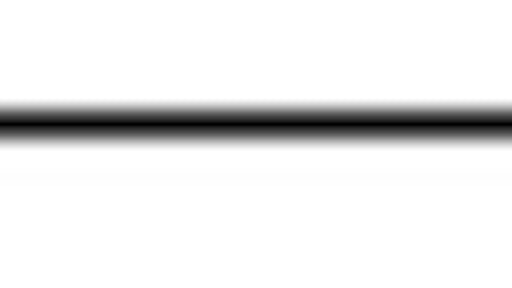 Welwyn Garden City, UK — July 12, 2010 — Spending on logistics is set to increase by more than $100 billion between 2010 and 2012, following a drop in spending over the past three years, according to a new report from research firm
Analytiqa
.
Analytiqa's latest research, the 480-page "North and South American Logistics 2010," projects that spending on logistics across Argentina, Brazil, Canada, Mexico and the United States is set to increase by $106 billion through 2012, with the outsourced share of this expenditure growing by 32 percent.
However, following a decrease in market size of some $20.0 billion over the 2007-2009 period, Analytiqa warns that third-party logistics providers (3PLs) in each country face unique challenges that they will have to overcome if they are to be successful.
Targets for growth by industry sector will be unique to each national market, but on a more generic level across country boundaries 3PLs must seek to maximize their flexibility to continue to win business, the firm suggested. "Whether they are on the streets of São Paulo or delivering across California, 3PLs must improve their responses to changes in volumes, locations and deadlines," Analytiqa said in the report.
However, with this flexibility also comes increasing demands for greater speed of response. As supply chains become leaner and inventories decline, outsourcing become an increasingly attractive proposition, but quite literally, the pressure on 3PLs "to deliver" is increasing, the firm said.
This is where the use and application of technology will also be increasingly important. To enable growth objectives to be achieved, investment by 3PLs takes on an ever important role and careful choices will have to be made about when, where and how to invest in future growth.
On the one hand, investment in transport management remains vital if efficiencies are to be maximized and costs minimized. However, 3PLs also must invest in greater customer relationship management, meeting manufacturer and retailer requirements for their service providers to engage with them in a more regular, intelligent fashion, something they fail to do at present, according to Analytiqa.
While the United States dominates the region's logistics activity, it is consistently outperformed, in terms of growth at least, by the smaller, developing markets of Argentina, Brazil and, to a lesser extent, Mexico.
Key Country Trends
On a country by country basis, key and emerging trends include:
Argentina — An increasing level of sophistication of logistics service provision is largely customer driven, as demands for greater visibility of products, reverse logistics solutions and/or value-added services more often than not originate from retailers or manufacturers, with logistics service providers reacting to these needs.
Brazil — Brazilian supply chains continue to be hampered by costs that are significantly higher relative to other countries, but growth potential can be seen in integrated supply chain requirement and greater levels of supply chain collaboration (such as shared user warehousing or even distribution). Transport infrastructure continues to suffer from poor management, but the award of global sporting events in the country (World Cup 2014 and Olympics 2016) will finally provide the stimulus to improve conditions.
Canada — In order to survive, traditional trucking companies are expanding their expertise to encompass a wider spectrum of services. This is not only driven by increasing customer sophistication in their supply chain operations, but also by the competitive forces that exist between service providers and the consolidation of a fragmented service sector.
Mexico — The relatively high nature of logistics costs will eventually lead many manufacturers and retailers to outsource their supply chain activities as they seek opportunities for cost reduction. While automotive and consumer-retail markets lead the way, there is room for significant improvement in service provision across other industry sectors.
United States — As the region's most developed and mature logistics market, the challenges faced by 3PLs in the U.S. are somewhat different to those in South America. Among those analyzed in Analytiqa's report, there are fears that at a basic level, the logistics sector will experience a severe skills shortage as the industry struggles to attract the level and quantity of talent to meet its growth objectives.
Looking Ahead
Analytiqa forecasts that over the next five years, the "less mature" logistics markets of South America will continue to embrace outsourcing of their logistics services. Markets in South America are set for significant development, the firm said, particularly in terms of more integrated logistics solutions — combining warehousing and distribution, for example — rather than the more basic levels of service provision that currently exist.
"As the economies of Latin America shift from producer-led economies to consumer-led economies, supply chains will react, change shape and develop in line with the end-markets they ultimately serve," said Mark O'Bornick, research director at Analytiqa. "Driven by economic growth and greater awareness of the benefits of outsourcing, the contract logistics market will undoubtedly grow, but there is clear evidence that 3PLs are not maximizing their opportunities."
O'Bornick added that 3PLs cannot take growth for granted, especially where they are perceived to add little value. In fragmented service provider markets, the increasing consolidation of 3PLs, through M&A activity, will enhance scale and provide opportunities for advancement, but the downturn has sharpened the price sensitivity of customer negotiations. "This will remain for some time, and the chance that sophisticated customers will in-source away from 'commodity service-based' 3PLs remains a real threat," he said.
In addition to sizing logistics markets and evaluating outsourcing rates in each country through 2007-2012, Analytiqa's research identifies leading 3PLs in each country, together with the obstacles 3PLs face in growing their markets profitably and, with the help of the logistics professionals it interviewed across the continent, also highlights the most important industry sectors that 3PLs should be targeting for new business.
A Matter of Definitions
Analytiqa's definition of logistics services covers the provision of the traditional "domestic" activities of distribution and warehousing and supply chain services (picking, packing, etc.). Excluded from this definition are road freight, LTL and FTL services, together with air and sea freight.
Therefore, the definition of outsourced logistics or contract logistics as used in this report, is the process of outsourcing the management and/or operation of a customer's warehousing and/or flow of goods or components. Contract logistics includes ground-based supply chain management services, transportation, just-in-time services, subassembly and other value-added activities.
The term "3PL" as defined by this report is third-party logistics companies that account for the outsourced element of the logistics market as defined above. While it is common, particularly in the U.S., for any logistics company to be described as a "3PL," by Analytiqa's definitions, road transport companies and freight forwarders are excluded from the term "3PL" in this report.
More information on the report is available
here
.