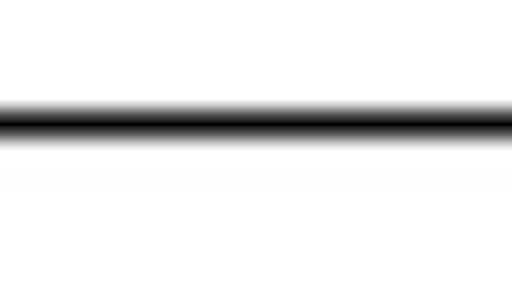 New York — July 27, 2010 — Corporate travel professionals are increasingly using social media to communicate with travelers and to stay on top of latest travel industry information, and they have high expectations regarding their companies' future social media usage plan, according to new research by
American Express Business Travel
.
The latest research report "Social Media in Business Travel Management" by American Express Business Travel's eXpert insights research practice outlines the evolution of social media tools and sites from consumer use to business-to-business use, and illustrates how social media supports managed business travel today.
The research also includes survey results conducted in the beginning of 2010 to reveal how individuals as well as their companies are currently embracing social media technology and how they might use these tools to support managed travel in the future.
"As businesses around the globe alter the way they communicate and receive information from clients and prospects, social media has also proven to be a useful and effective tool to share pertinent information with employees and drive change in organizations," said
Christa Degnan Manning
, director of eXpert insights at American Express Business Travel.
"Applying this research to the social networking platform we've launched,
BusinessTravelConneXion
, it is encouraging to see corporate travel departments becoming more comfortable with this form of collaboration," said
Alicia Tillman
, vice president for corporate affairs and marketing services at American Express Business Travel. "We will continue to provide a free forum to share ideas, connect community members and offer webcasts, videos and blogs to meet the demand for industry information and connection entrepreneurial travel category managers are looking for today."
Social Media Finds a Role
Social media has evolved to play a role in business travel programs. While half (50 percent) of respondents said that they use social media to some extent to support travel management today, midsize companies ($3 million to $10 million in air volume) were the largest adopters (59 percent) of social media to support business travel management to date.
Many respondents indicated that the primary benefit of social media in supporting managed travel is educating themselves or their organization about the market. In fact, 44 percent indicated that staying on top of the latest travel information was the most important social media benefit. This response was followed closely by the interest in using social networking to learn and communicate best practices and reduce business travel costs (43 percent).
Other findings include:
42 percent use social networking to look for preferred vendors and services from travelers;
34 percent seek to uncover travel patterns that could lend to better vendor rates and services;
27 percent look to gain visibility into traditionally siloed business functions/departments;
26 percent use social media tools to encourage travelers to network with each other;
18 percent network with other travel manager/procurement officer peers.
Seeking Customization and Oversight
Of those survey respondents who do use social media to support travel management, when asked specifically what features or functionality would they add if they could design their own social media tools for professional use, the majority (61 percent) indicated they wanted flexibility to accommodate business travel management processes.
Other top ranking features/functionality include:
Real time updates such as a mobile application or the ability to push out notifications and alerts (39 percent);
Supervision of the entire social media sharing process and specific monitoring of those who are using social media tools (35 percent);
Reporting ability, such as notification of Web site abuse, comments and security issues (29 percent).
Corporations Apprehensive
Even though the global economic crisis curbed spending, financing was not the main social networking adoption barrier. In fact, only 6 percent of respondents cited lack of funding as the most significant barrier or challenge to adopt social media tools.
The most significant barrier to adoption of social media as an organization has been the lack of direct benefits realization: 20 percent found the business case for social media tools and usage within travel management programs unclear. Lack of strategy or understanding and lack of support from upper management each followed at 15 percent respectively.
Notably, only 5 percent of respondents indicated that they have had no barriers or challenges to adopt social media tools as an organization.
"While companies have a way to go to embrace widespread social media acceptance, they are very involved in evaluating how to use these new technologies rather than simply dismissing it particularly as younger generations enter the workforce and move up the corporate ladder," continued Manning.
American Express Business Travel points to its own
www.businesstravelconneXion.com
(btX) as an online destination for travel professionals to become more informed about travel and expense programs by learning from peers and experts. Community members include travel buyers, suppliers, technology providers, industry experts and influencers, who use btX to discuss perspectives, share best practices, build relationships and stay up to date on current research and industry news.