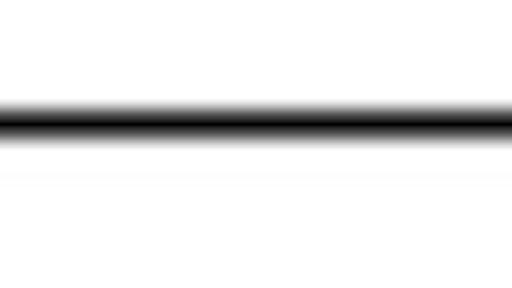 Chicago — March 21, 2011 —
Chief financial officers at midsized industrial manufacturers are seeing solid signs of the economic recovery in U.S. manufacturing and planning more hiring and capital expenditures this year, but hiring plans may be limited by a shortage of skilled machine operators and welders and an increase in health insurance costs, according to a new industry survey.
In announcing the results of its third annual "Group CFO Survey,"
Prime Advantage
, a buying consortium for midsize industrial manufacturers, highlighted the top financial concerns of its member companies' CFOs in 2011.
Seventy-four percent of CFOs feel more optimistic about the economy (up from 67 percent in 2010), while 67 percent are more optimistic about their companies' financial prospects in 2011 (up from 64 percent in 2010).
Nearly all respondents are planning significant capital expenditures in 2011, with 88 percent indicating they will buy manufacturing equipment and 56 percent planning to buy computer hardware. In addition, 74 percent said the ability to use business investment tax credits is accelerating plans to invest in manufacturing equipment this year.
The fragile economic recovery continued to influence CFOs outlook. For example, 86 percent said their customers are at least somewhat affected by the cost or availability of credit, though 45 percent said borrowing conditions have improved since 2010. Overall, 67 percent said ensuring a quick response to changing economic environments was their top priority (a jump from 52 percent in 2010).
Sixty-four percent believe that developing new products and services in response to changing consumption patterns is a top priority (compared to 55 percent in 2010). Cutting operational costs, a top priority in 2010, fell to third place, with 56 percent in agreement.
And as healthcare reform continues to be at the center of political battles in Washington, all the CFOs in the Prime Advantage survey said that their health insurance premiums had increased in 2010, with 48 percent experiencing an increase in costs of 11 percent or more.
Optimism about U.S. Economy and Capital Spending
Overall, CFOs are even more optimistic about the manufacturing economy than last year, with 72 percent expecting growth in the U.S. manufacturing economy (up from 64 percent in 2010). This finding is much more positive than that of Bank of America's "CFO Outlook 2011" survey, which saw only 45 percent of manufacturing CFOs predicting sector expansion.
The large majority of Prime Advantage CFOs (67 percent) are more optimistic about the financial prospects for their own companies this year (up from 64 percent in 2010) and are more positive than respondents in the recent Duke University/CFO magazine survey (56 percent more optimistic).
An impressive 92 percent of respondents indicated that their companies would be making capital expenditures in 2011, with 74 percent saying they would leverage available temporary tax credits to make improvements in manufacturing equipment and 27 percent planning to accelerate purchases of computer hardware and software in 2011.
R&D
Fifty-eight percent of CFOs kept the level of R&D investments in 2010 equal to pre-recession levels, and 19 percent of respondents increased R&D investments above pre-recession levels. Specifically pertaining to new product development, 39 percent of respondents plan to increase investments in this area in 2011. These results are similar to Bank of America's "CFO Outlook 2011" survey, with 60 percent maintaining their pre-recession R&D expenditures and 18 percent increasing their investments in this field.
Employment
All CFOs plan to grow or maintain the size of their workforces, with 72 percent expecting to hire in 2011. This result is a spike from 2010, when only 24 percent of CFOs planned to hire more employees. A new challenge creating concern is a shortage of skilled labor, with 23 percent having difficulties filling open positions today. Bank of America's survey showed less optimism in this area, with 46 percent of manufacturing CFOs expecting to increase hiring in 2011.
Top Concerns: Customer Demand, Commodity Prices, Medical Insurance
Even with the ISM Manufacturing Index on a 17-month roll, uncertainty about customer demand remains the top external concern among 48 percent of respondents and in the top three concerns for 82 percent of respondents. However, these levels are down from 61 percent and 80 percent in 2010 and from 76 percent and 93 percent in 2009 respectively.
Concern over the cost of non-fuel commodities was cited by 73 percent of respondents (up from 27 percent in 2010), with 30 percent ranking it as the top concern. Price pressure (55 percent) was the third most cited concern (down from 70 percent in 2010). Weak consumer demand, price pressures from competition, and cost of non-fuel commodities were the top external concerns in the latest Duke University/CFO magazine survey.
While recent changes in the federal government have helped a number of Prime Advantage CFOs (19 percent) see less uncertainty in planning for the next 12 months, the majority of CFOs (64 percent) see no change in the difficulty in planning, and a small group (6 percent) sees even more difficulty in planning.
Medical insurance premiums jumped to the top internal concern for 33 percent of respondents, with 67 percent citing it in the top three concerns. The survey also showed that 76 percent of CFOs saw health care premiums increase between 5-25 percent in 2010.
The ability to maintain margins, was chosen among the top three internal concerns by 52 percent of respondents and placed as the top concern by 30 percent, while attracting/retaining qualified employees and maintaining morale/productivity were cited in 42 percent of responses.
Respondents to the most recent Duke University/CFO magazine survey also cited the ability to maintain margins as a top internal concern, but respondents of that survey also mentioned supply chain risk and working capital management among their top three internal concerns. Significantly, supply chain risk did not rank as a top concern for Prime Advantage Member CFOs.
"The optimism expressed by our small and midsize members for a more robust 2011 may be a sign of strong growth years ahead for the manufacturing community, despite the challenges posed by healthcare costs and margin pressures," said
Louise O'Sullivan
, founder, president and CEO of Prime Advantage. "Prime Advantage remains focused on being the best strategic resource for reducing and/or controlling material and component costs to keep our members competitive."
The Prime Advantage Group CFO Survey was conducted in January and February using an online survey platform. Prime Advantage surveyed a cross section of finance executives from its member companies consisting of industrial manufacturing firms from various sectors with annual revenues ranging between $10 million and $10 billion, of which the majority ranges between $20 million and $500 million.
The survey received a 48 percent response rate from 80 financial executives representing U.S.-based manufacturers in more than 25 different industries, including commercial foodservice, packaging, truck/trailer, material handling, food processing and construction.
Results of the Prime Advantage survey are available (registration required)
here
.