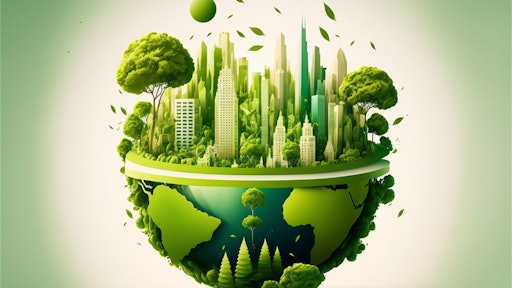 Ruchaneek/stock.adobe.com
It feels like there are more regulations restricting PFAS every month, doesn't it? A number of states, including Maine, New York, California, Colorado and Pennsylvania, kicked off 2023 by restricting PFAS usage and/or requiring reporting on these substances. Manufacturers might think they're not in the scope of these new rules, but the impacts PFAS have on businesses are "regulation scope-proof."
In other words, when it comes to PFAS, it's not just about being in scope of regulations. It's about the other business risks PFAS presents. Manufacturers could be at risk because of suppliers, customers, non-governmental organizations (NGOs), competitors, investors and insurers, who are increasingly driving manufacturers to act on PFAS.
Suppliers
Manufacturers' suppliers face similar pressures to their customers. They're beholden to regulators, investors, consumers, and insurers too. To that end, they're working to remove PFAS from their supply chains.
In December 2022, 3M, one of the biggest manufacturers of these chemicals on the planet, announced it would end the manufacturing and use of PFAS.
3M's decision affects thousands of companies throughout the supply chain. And it won't be the last major manufacturer to make this announcement — more companies are following suit. Manufacturers don't want the risk, especially from future litigation, stemming from manufacturing PFAS chemicals.
As manufacturers phase out materials and drive early obsolescence, it will be more difficult for their customers to find replacements for those parts, while the costs will undoubtedly increase. Three things can happen:
Manufacturers will have to compete for parts — either the reduced supply of those containing PFAS or new PFAS-free materials. There might not be enough on the market to meet demand, and the costs for both will likely rise.
Manufacturers may need to redesign products to accommodate early parts obsolescence, which is expensive and time-consuming. Once a manufacturer redesigns a product, it will need to be recertified/requalified (e.g., UL or CE certifications) before it can be sold again on various global markets.
Manufacturing operations might be impacted. Maintenance and repair parts for manufacturing equipment may no longer be available, increasing the risk of a line-down situation. Additionally, PFAS used in manufacturing processes (e.g., electroplating) may no longer be available, requiring last time buys or even capital investments in new equipment. Finally, PFAS chemicals are often used in employee personal protective equipment (PPE), and reduced PFAS access could directly impact employee health and safety, requiring further investment.
Customers & Non-governmental Organizations
Customers and NGOs are also driving the push to eliminate PFAS from the supply chain.
Increasingly, consumers are demanding PFAS-free products. There's been an uptick in lawsuits targeting companies for fraud when products containing PFAS are marketed as "healthy," "safe," or "all-natural." Some class actions have even been filed against companies whose products contain unintentionally added PFAS.
Coca-Cola, for example, claimed its Simply Tropical juice was all-natural, even though testing revealed it was contaminated with PFAS hundreds of times above the federal advisory limits for drinking water. The beverage manufacturer found itself the subject of a class-action suit launched in January 2023.
Procter & Gamble faced a similar issue in August 2022, when a lawsuit was brought against the household goods manufacturer that alleged the company's Oral B Glide dental floss products are not "pro-health" as P&G's marketing claims because the products contain PFAS.
NGOs are waging their own battle against PFAS. German NGO Deutsche Umwelthilfe (DUH) filed a suit against the German state of Schleswig-Holstein, alleging the state's failure to monitor a PFAS chemical in the Eider river basin.
Original equipment manufacturers and B2B companies aren't immune to this pressure. They need to sell products consumers will buy. Additionally, they don't want the headache of additional regulations or NGO attention, which will be bad for their reputation.
Competitors
Competitors are making efforts to remove PFAS from their supply chain. They're impacted by the same pressures as their peers; only they're working to get ahead of the curve rather than fall behind.
More and more companies are taking 3M's lead and announcing they're removing PFAS from their manufactured products and sometimes even their distributed products. Additionally, in March 2023, textile manufacturer Milliken & Co. became the first U.S.-based company in its industry to remove PFAS from its textile fibers and finishes portfolio. Among clothing manufacturers, they're winning the race to eliminate these chemicals from their supply chains — many companies are still figuring out how to meet that goal.
Investors
Investors are another source of pressure on manufacturers to remove PFAS from their supply chains.
They watch the rise in the number of PFAS regulations, and they're paying attention to customers' demands for PFAS-free products. And they don't want the risks — noncompliance with PFAS regulations could lead to penalties, expensive cleanups or damage to a manufacturer's reputation.
The pressure has grown so great investors have taken action. Investors now carefully weigh the risks a manufacturer poses based on its use of PFAS. The pressure from investors will only grow — they're a vital, influential group that can't be ignored.
Insurers
While insurers might not be at the top of a manufacturer's list as a driver to remove PFAS from their supply chain, they should be. They'll be an important reason to take action on PFAS in the coming months and years.
Since 2005, there have been approximately 6,400 PFAS-related lawsuits. Insurers have become concerned PFAS-related claims will be a significant expense for their industry – particularly as PFAS are used in almost every consumer good.
For years, insurers have largely managed to avoid liability for PFAS claims. Only three federal courts have ruled insurers must pay for companies' legal bills in PFAS lawsuits. That situation might change, though. PFAS lawsuits could be just as prevalent as the ones we've seen for asbestos over the last four decades.
As a result, carriers are adding PFAS-specific exclusions into general liability and director and officer insurance policies. Legal experts are advising that insurers may exclude PFAS as a whole category and it will become more common for insurance policies to exclude coverage for losses caused by a "pollutant."
Act Now to Avoid Future Risks
Manufacturers can't avoid the risks PFAS pose to business for much longer. Even if not in the scope of new regulations, they still have suppliers, customers, competitors, investors and insurers creating pressure to eliminate PFAS.
By acting now to identify where PFAS are in their materials and products, manufacturers can assess risk while they still have time to take action and avoid much bigger headaches, including line stoppage, blocked market access or early obsolescence, later on.