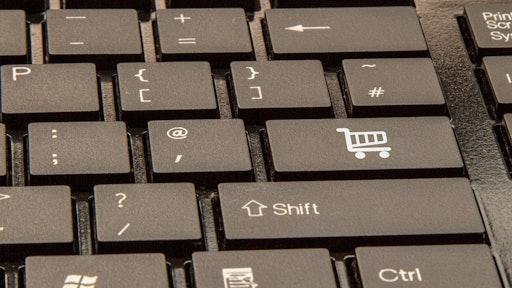 In a competitive manufacturing landscape, differentiation among suppliers isn't easily accomplished. However, offering digital commerce solutions for buyers can help manufacturers stand apart. In fact, according to a recent study of procurement officers from consultant firm Avionos, 83 percent of B2B buyers will spend more to purchase from suppliers that offer robust e-commerce experiences.
Similar to consumers, manufacturers are making purchasing decisions online, exploring self-service options and looking for rich, reliable product content to find the products that will best suit their organizations. While the way buyers are making purchase decisions is changing (89 percent of B2B buyers say they make more purchases online today compared to just one year ago), the obligation to be easy to do business with has not.
"What's not new at all, especially in B2B, is that being easy to do business with has always been critical," says Scott Webb, president of Avionos. "Because these are not purchases of convenience; these are really purchases of necessity."
What has changed and what has driven further digital adoption, however, is how buyers define being easy to do business with. Historically, Webb says, it was defined by questions such as: How readily available is your sales person when I make a call? How quickly can I get customer service support? How easily understandable is your catalog and the information you're giving to me?
"Now, partly because the demographics of the buyer have changed—but also because of the trends we see every day—being easy to do business with is defined by: How can the buyer self-service, and what digital tools are you providing to allow the buyer to do their own research, find rich product content, and get order status information and make changes?'" Webb says.
"It's not a revolution in the sense that people have fundamentally changed what they're doing; it's really an evolution in the sense that the way we evaluate those old criteria have changed," he adds.
According to Avionos' research, more than half of buyers (54 percent) feel more confident in their online purchases if the supplier offers detailed product content. However, 43 percent of B2B customers cite a lack of accurate product content as their biggest pain point in the online buying experience.
"The challenge [for suppliers] is creating that rich content you never had before. But if you do that right, you're creating a much more engaged relationship with your customer, and that has much more benefit long term than the cost of the transaction," Webb says.
Creating a wide-range of product content, detail and pricing information specific to the buyer, which allows them to self-serve, is not only good for the bottom line, but is also of added value to how a supplier operates its own business.
"The value to the manufacturer is lowering the cost to serve by providing more self-service capabilities and enabling the salesperson to drive a much larger patch of customers. If we lower that cost to serve, we can serve a much wider range of customers' profitability," notes Webb. "More customers with the same amount of staff is a massive benefit. It's really about increasing the breadth and the range and the width of the team we have."
While manufacturers are still working to achieve robust e-commerce buying tools, Amazon and Google have already perfected many aspects of the process. Avionos' survey found that 78 percent of buyers begin their product discovery on Amazon or Google, while only 15 percent start with a supplier's website. But, Webb says where suppliers still have an edge is in relationship content. For example, what rights do I as a purchaser have from your catalog? What pre-arranged contract-based pricing do I have?
"Suppliers still win when it comes to product availability, pricing and contractual commitments," Webb says, adding that suppliers, however, should not rely solely on contractual obligations to maintain buyers.
"During the life of that contract you must enrich the required information (pricing and availability), he says. "That's what's going to create the lock in—that engaging relationship you're going to see value in over time."
Follow Amy Wunderlin on Twitter.