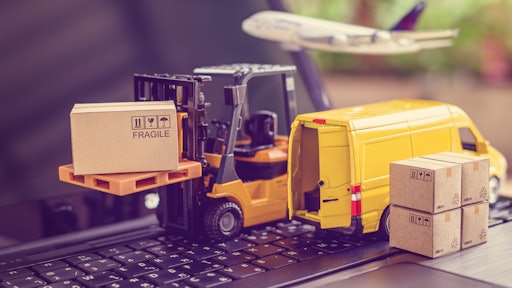 William W. Potter/stock.adobe.com
B2B companies have historically been slower to adopt technology solutions than their B2C counterparts. Until recently, standard operating procedures for many companies included manual processes and siloed legacy systems. However, on the heels of rapid global digitization, the B2B sector is increasingly investing in technology and innovation to support digital transformation.
Today, two-thirds of suppliers realize digital commerce is an effective means to reach and service their B2B customers – a figure that is reflected by the 70-80% of buyers who prefer remote or self-service interactions to in-person sales.
As online buying and selling becomes the norm, B2B eCommerce is critical to gaining new business and maintaining current customers. Companies must be ready and able to adapt to an increasingly digital B2B commerce experience.
Both B2B buyers and suppliers are embracing the new digital reality
The need for manual transactions will continue to decline as the majority of buyers opt for a digital experience over manual or in-person interactions. Digital transactions not only improve convenience, but they also accelerate the speed of trade while reducing errors. These advantages are particularly important in the current environment where most suppliers are seeking ways to grow their digital sales channels.
In a time when buyers have virtually endless purchasing options, it's more important than ever for suppliers to differentiate themselves with convenient eCommerce solutions that allow buyers to place orders quickly and seamlessly. As an added bonus, many suppliers are also offering capabilities that help facilitate rapid integration with buyer eProcurement and order management systems to further streamline the purchasing process. Suppliers lacking an integrated eCommerce platform are less likely to make the vendor selection shortlist in an environment in which buyers must quickly connect with new suppliers.
E-procurement will remain key to B2B e-commerce strategy
According to Forrester, global spending on eProcurement order management software is expected to exceed $1 billion in 2022 (with predictions it will hit $1.5 billion by 2024). Without support for eProcurement integration, companies may find it harder to win new business. Prospective buyers increasingly seek suppliers who support PunchOut catalogs and other integrated procurement features like purchase order automation and electronic invoicing.
eProcurement platforms such as Coupa, Jaggaer, and SAP Ariba are powerful tools that help buyers streamline and centralize procurement - but a key advantage of these platforms is the ability to connect with eCommerce software. Buyers seeking to leverage their eProcurement system for integrated procurement workflows increasingly expect suppliers to provide seamless integrated features throughout the P2P experience.
Integration and automation offer a superior procurement experience. Buyers can access approved suppliers' catalogs from within their eProcurement platform. Two-way product and purchase detail data transfer is handled automatically, and error-prone manual data entry workflows are no longer necessary. In short, eCommerce-based automation makes procurement faster, cheaper, and more efficient.
Last year, 73% of organizations used automation technologies to streamline business processes. It's in suppliers' best interest to ensure they have capabilities to support their customers' requests for integrated solutions. Suppliers that support procurement integration and automation are more likely to win new business and retain existing customers in 2022 and beyond.
Thoughtful system integration is crucial
As more businesses migrate to eCommerce platforms, they must also consider the impact and complexity of connecting these platforms to their legacy ERP and inventory, fulfillment and order management systems.
Connectivity to legacy systems can come with its own challenges. Some systems may not speak the same "language," making it difficult (or sometimes impossible) to achieve instantaneous and seamless communication and data transfer with the more modern technology of new eCommerce platforms.
Some companies decide that a custom build is the best fit for their business. While possible, it is important to note that decision brings an added layer of complexity, time, budgeting and resource allocation that may not be sustainable long-term.
In the end, many large B2B companies have proven the most effective and efficient way to satisfy their customers' integration needs is through partnering with an experienced third-party integration technology provider.
Buyers will seek a better user experience
Suppliers understand that in an increasingly competitive landscape, buyers will favor companies with an easy and sophisticated commerce experience. In response, they are adding additional capabilities, more services that complement their current product assortments, and expanded product lines. Many suppliers are also layering in B2C-like features including personalization and customization. This focus illustrates a mindful approach to accommodating what buyers want and improving their overall user experience.
In addition to capturing new buyers and retaining existing customers, these eCommerce enhancements also increase speed of sales and promote more upsell opportunities. Layering integrated solutions on top of a great user experience, or automating the PO and invoice process, places all the power at the fingertips of the buyer, allowing for long-term satisfaction and a lasting relationship.
Accelerated digitization within the B2B sector provides a plethora of opportunities - but only if businesses are prepared to rise to the occasion. Now is the time to invest in integrated and automated eCommerce to boost momentum heading into the new chapter of B2B buying and selling.