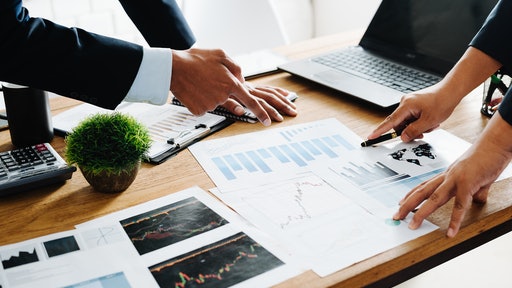 Getty Images
Corporate innovation has flourished in the fight against the Coronavirus pandemic (COVID-19). Automakers are producing life-saving ventilators. Whiskey distillers are making hand sanitizer for healthcare workers. Bra makers are retooling to manufacture face masks.
Just think for a minute what General Motors had to do to scale production at its factory in Kokomo, Ind. In partnership with Ventec Life Systems, GM developed sourcing plans for more than 700 individual parts needed to build 200,000 ventilators.
It was a Herculean task, or as GM CEO Mary Barra says, the two companies "moved mountains." She also gave credit where credit is due: "GM is in the position to help build more ventilators because of the remarkable performance of GM and Ventec's global supply base."
While the Coronavirus crisis has caused unprecedented disruption across every function of virtually every organization in the world, few teams have been as acutely impacted as procurement.
Facing disrupted global supply chains and volatile commodity markets, leaders and their teams have had to work tirelessly just to keep their businesses operational. In companies like GM and so many others, they have had to pivot on a dime to help transform operations. It's exactly this type of can-do spirit that will see procurement play a key role in helping their organizations (and economies at large) recover from the economic calamity caused by the COVID-19 pandemic.
So, while the future remains uncertain, the time is right for procurement leaders to start thinking strategically again and begin building and implementing concrete plans to adapt to the New Normal.
The most successful ones will be those that seize upon this uncertainty as an opportunity to drive change. Therefore, here are five strategic priorities to consider over the next 100 days, and key questions to help make the right decisions:
1. Reforecast demand
There's no such thing as business as usual anymore. So, before you do anything else, it's important to identify what demand might look like in this new climate.
● How has my industry changed and will those changes be temporary or permanent?
● What will be the key levers and drivers of demand?
● How has customer/consumer behavior changed?
2. Optimize the supply chain
Whether it's rethinking the structure of supply chains, reassessing "make vs. buy" or embedding processes to increase agility, it's critical to ensure more tailored, flexible supply chains that can adapt more easily.
● Where did the biggest disruptions occur and how long will they last?
● How can I improve my visibility into Tier-2 and Tier-3 suppliers?
● If sourcing was affected by transportation issues, what changes can I make to my logistics strategy?
3. Strengthen operating models
The crisis has served as a sobering reminder that major environmental and geopolitical hazards can bring even the most profitable organizations to their knees. Procurement leaders must now shift their attention toward safeguarding business continuity and building more resilient operations.
● What does procurement success look like in a post-COVID-19 world?
● Will finding growth require expanding my reach into categories, business units or geographies that were previously untouched?
● What have I learned about my workforce and how does that affect how I deploy resources optimally?
4. Rethink category management strategies
As you create COVID-19 recovery plans, it's not just changes in your own industry you need to think about. You must also assess how the crisis has affected the categories you depend on. Many of the fundamental characteristics of even your best-known categories have changed, so the right course of action is to completely redevelop category playbooks and guidance.
● What strategic changes need to be made to assure future supply continuity by category?
● What will be the top category sourcing value levers in 2021?
● What are the potential contractual changes to put in place to manage future risk?
5. Improve supplier management
Your suppliers will have been impacted just as much as your own business. Some may have thrived in the turbulent conditions, but others may have fallen into far weaker positions in the market. You need to review them based on new capability, reliability and risk levels.
● Who are the optimal suppliers in this new environment?
● How do I reduce my dependence on specific countries/regions/suppliers?
● How can I best monitor supplier health going forward?
The COVID-19 health crisis has exposed vulnerabilities and created unforeseen challenges. Resilient business leaders are mounting appropriate responses to the global pandemic and also charting paths to recovery. The innovative spirit has been on full display, and this is the type of resolve and mindset that will lead us forward.
Every organization and procurement team face a lot of work ahead to regain strength and adapt to our new normal. By gathering the right intelligence, conducting the right analysis and asking the right questions over the next 100 days and beyond, you have the opportunity to build a robust, agile procurement strategy that minimizes risk and safeguards business continuity, without sacrificing profitability.