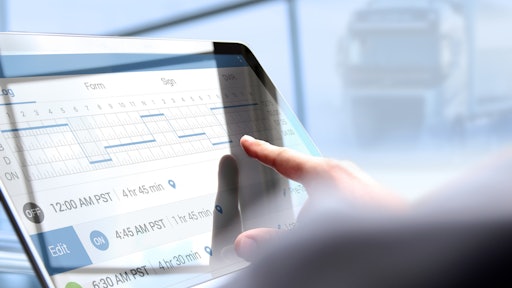 AdobeStock_189118237
The U.S. Postal Service (USPS) has issued a stark warning to its staff and customers as it continues to look for ways to cut costs and ultimately claw its way out of the financial crisis. Candidly admitting that significant delivery delays should be expected in the future -- and some mail even left behind in mailrooms and processing and distribution centers -- implies this warning will be felt by almost every person and every business across the country. And, as annual B2B payments account for $25 trillion in the United States, roughly 42% of which are still made by paper check, this includes the businesses that still rely on its services for cash flow in the form of paper checks sent by mail.
Of course, USPS' troubles have been lingering long before the Coronavirus disease (COVID-19), but the pandemic's catastrophic effects have massively impacted both mail volume and cash flow. While former Postmaster General Megan Brennan was the first to say the agency could run out of cash sooner rather than later without government assistance, a complete collapse doesn't seem likely. But, there's no denying that major layoffs and further service disruptions are imminent without federal aid or intervention. So, where does this leave the large percentage of B2B transactions that require a functioning and efficient postal service for delivery? In short, it's time for them to evolve.
Modernizing the order-to-cash process
With studies showing that one-third of businesses say the biggest impact on cash flow is getting paid by clients on time, news of USPS' cutbacks present a far greater challenge to B2B. Organizations that already struggling to get paid during these uncertain times could experience significant hits to their days sales outstanding (DSO) if they continue to rely so heavily on the USPS. In ordinary times, lagging DSO may be less of an imminent threat. But, in today's landscape, predictable and timely cash flow is more imperative than ever. Businesses face another risk in seeing mail get left behind in workrooms or stuck in processing and distribution centers as USPS continues to cut costs. But, what's also compounding these challenges is the additional costs businesses incur because of delayed mail. Since March, businesses accepting paper checks have seen a 34% increase in float cost because of USPS mail delays, according to Billtrust data.
These looming threats illustrate exactly why digital transformation is now mission-critical for businesses. Now is the time to embrace technology across the order-to-cash lifecycle that will outlast changes in historic and analog methods that may prove unreliable during extraordinary circumstances. In looking to do so, here are some critical areas to consider:
Broadening digital payment acceptance
Despite digital payments quickly becoming the preferred payment method of consumers, the B2B space has historically lagged in the adoption of these technologies. However, as the payments industry has engaged in dialogue over the conundrum that paper check prevalence causes, studies show that the interest in digitizing payments continues to grow.
Association for Financial Professionals' 2019 Electronic Payments study found that while over 60% of organizations believe faster payments will have a positive impact on their business, 97% of financial professionals continue to use checks to pay their suppliers. Meanwhile, a joint study produced by the National Automated Clearing House Association (NACHA) and the Credit Research Foundation (CRF) predicted that 45% of B2B payments would be automated clearing house (ACH) by the end of this year, a 13% increase from where it stood just three years ago. These stats show progress, but also testify to how long it's taking electronic payments to become the predominant means of transaction in B2B.
Today however, as organizations grapple with the effects of COVID-19, the need to accelerate B2B payments' digital transformation is rapidly growing. With accounts receivable (AR) and accounts payable (AP) team configurations turned upside down overnight, the ability to make it as easy for customers to pay is more important than ever before. And, with the evolution of networks that provide for the seamless delivery of digital payments, as well as recent innovations that make it possible to get paid at multiple touchpoints across the order-to-cash lifecycle, excuses for not adopting digital payments are harder and harder to come up with. In addition, for buyers, embracing digital payments allows them to free up credit quicker and reduce the risks of essentially chasing their own money.
The negative implications of outstanding debts are too significant to ignore. Slow or unpredictable payment methods just make matters worse. This includes those methods whose delivery relies on an institution wrought with problems and uncertainty.
Delivering a remarkable customer experience through rain, sleet or snow
The importance of customer experience (CX) in the B2B world is just now being realized. In fact, according to McKinsey research, 65% of B2B customers don't think their experiences with other businesses match their experiences with consumer companies, which highlights both a cause for concern and a significant opportunity for B2Bs organizations. And this is especially true in the payments space.
As AR teams adjust to the pressures of safeguarding their companies' financial health from new work-from-home environments, creating a customer experience that removes friction and makes it easier for businesses to interact with them has become vital to success. Once again, this is where digitization has become crucial as a way to account for the unprecedented circumstances that buyers find themselves in today as their teams and processes have undergone complete reconfigurations.
And, while businesses face similar challenges today, buyers are also empowered like never before. With endless options and increasing expectations, their voices grow louder each day, placing more pressure on brands to supply products and services that meet their needs and preferences. Downplaying these needs and preferences by neglecting CX is not an option. While USPS' problems pose a threat for suppliers, they offer up an equal array of issues for buyers to maintain efficient and predictable cash flow. Not to mention, many organizations trying to do more with less.
By asking yourself what your customers would want and creating experiences that free them from the reliance of antiquated and burdensome means of payment -- think a self-service portal to enable customers to make payment or a digital lockbox that enables customers to automatically settle payments initiated through their bank or accounts payable system -- you can not only get paid faster, but also provide buyers with an experience that ensures they remain your customers, even during challenging times.
Crisis-proofing your bottom line
Research from Atradius has found that 43% of invoices across the United States, Mexico, and Canada were unpaid by their due date -- a 25% increase from this time last year. As AR and collections teams look to assemble these payments in full before it's too late, delays incurred by the USPS will only add to what has become a major stress-test for employees tasked with maintaining the financial health of their organizations.
In light of this, how businesses embrace technology and prioritize the customer experience is more important than ever before. From offering customers more ways to pay invoices electronically and turning to artificial intelligence and machine learning to make less risky credit decisions, each step of the order-to-cash journey is relying on technology with an increased sense of urgency
So, while postal workers continue to navigate their own uncertain futures through snow, rain or sleet, now is the time to prepare for a future that relies less on analog transactions and more on digital transformation that will far outlast a global pandemic.