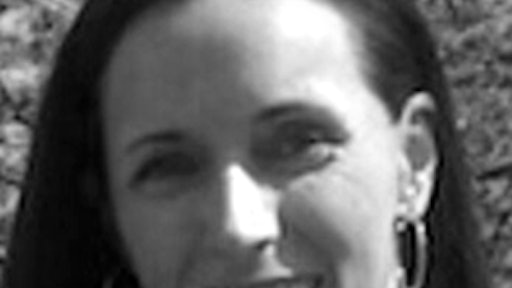 Due to the increasing availability of cloud-based technologies, automated transportation management systems (TMS)—which, just a few years ago, were only within the financial reach of large enterprises with global transportation and logistics operations—are now more affordable for businesses of all sizes. As a result, companies have the opportunity to take control of accelerating freight costs and gain full visibility into every link of their supply chains without busting their budgets.
Yet, success rates with TMS can vary and this mainly depends on the ways companies implement the systems. In helping some of the world's top brands implement a TMS—and, as a result, cut their net landed cost of goods by as much as 30 percent—Eyefreight has a unique understanding of their best practices and the key factors that drove their TMS achievements. To help other companies obtain similar results, we share our observations below.
Readiness Is Critical
More than any other factor, the key to successfully implementing a TMS is being ready for it. Readiness begins with a holistic understanding of what needs to change within the company, who will drive that change, how much work lies ahead, and how the work will be most efficiently and cost-effectively achieved.
Companies must understand that successfully implementing a TMS is about more than the technology alone. It also means fully assessing how the implementation may be impacted by the skills required, the roles played, and the styles of management and coordination within the organization.
Support from the C-suite is also crucial. Without the full backing of a company's executive team, as well as regular training of all employees involved, a TMS implementation will most likely fall short of expectations.
To Determine the Future, Assess the Present
A TMS implementation can dramatically transform the ways companies manage shipping and logistics. To understand how these changes may impact their business down the road, companies should take stock of the ways they handle logistics right now.
To do that, the most successful companies typically begin with an assessment workshop that involves employees at all levels, and across all departments and business units. At these workshops, participants begin with a deep dive into their existing shipping and logistics practices, and then consider how all of those processes may change during and after the TMS implementation.
Envision the Solution
While they consider how a TMS implementation may transform their logistics operations, companies should keep in mind that the impact may not be the same among all business units or in all markets. As some companies learned, the key differences will most likely be found in three main areas:
Application integrations. Since they tend to use a variety of disparate systems and software, companies must consider how these applications may be affected as they transform into a single, cloud-based platform to manage logistics.
Geographical footprints. The complexities involved with managing logistics are often market-specific. Companies should keep in mind a logistics practice that works effectively in one market may not deliver similar results in another.
Transportation processes. Among the most significant benefits of a TMS are the ways it optimizes transportation processes and, as a result, reduces freight costs. To most effectively realize those advantages, companies must assess the disparities in their existing transportation processes and how they can be most effectively streamlined during the TMS implementation.
With an understanding of these differences, companies can begin to identify the required functionality—and desired business results—from a global footprint perspective. To help envision the optimum solution, companies can build a swim lane analysis model, as well as leverage an implementation blueprint.
Leverage a Swim Lane Model
A swim lane model enables companies to thoroughly analyze their existing logistics practices, resources and technologies, and then determine how they may be affected—and, ultimately, improved—by the TMS.
The swim lane model provides a comprehensive, user-friendly snapshot of all facets of a company's logistics operations in both the as-is pre-TMS state and the to-be post-TMS state.
Map a Strong Implementation Blueprint
To accelerate their TMS initiative—and enhance its chances for success—companies should map out an implementation blueprint. The most effective blueprints are those that clearly define the roles, responsibilities and expectations of all employees impacted by the TMS, along with equally clear definitions of these key TMS implementation components:
Project definition.
Project approach.
Project authority/governance.
Project members.
Non-functional scope.
Functional scope.
Implementation timeline.
Deliverables and milestones.
Companies that build a strong and clearly defined implementation blueprint discover it greatly helps to win buy-in among employees and get everyone on the same page toward driving the success of the TMS.
Build and Transition toward the End Goals
The most effective implementations invariably move forward through a series of key phases, including:
Planning. Leverage the swim lane model and implementation blueprint to chart the overall direction and expected outcomes of the TMS implementation.
Analysis. Examine strengths and weaknesses of the plan, and adjust accordingly.
Configuration. Based on the analysis, configure systems to meet the plan goals.
Testing. Regularly and rigorously test systems and processes for effectiveness.
Deployment. Put the plan in action.
Mobilize and Transfer
Because a TMS represents a major transformation—typically a move from managing logistics on disparate systems to using a single, online platform—some business hiccups can be expected. To keep the implementation on track, open and consistent communication among all the parties involved is critical. To facilitate it, companies should incorporate these events in their implementation plans:
Training workshops.
Weekly project updates.
Issue resolution.
Ramp Up and Go Live
Among all the stages of a TMS implementation process, go-live is usually the most eagerly anticipated. That's because go-live is when companies begin the transition from TMS as a concept to TMS as the new normal—and as a result, start taking control of their freight spend, gaining full visibility across their entire logistics operations and realizing the many other benefits a TMS promises.
Yet, as exciting as the go-live stage can be, it's often best to approach it in small steps. In other words, rather than rolling out every component of the TMS all at once, companies should consider introducing one or two processes at a time to select groups of customers. This helps improve the learning curve and ease growing pains, and keep everyone focused on the ultimate goal.
Enhance and Grow
In any TMS implementation, some outcomes may exceed initial expectations and others may not.
That's why companies should leverage the go-live stage to not only identify and resolve issues that are holding back the TMS implementation, but also to strengthen the project components moving the implementation forward.
Write the Next TMS Success Story
As companies that successfully implemented a TMS continue to demonstrate all over the world, few, if any, supply chain applications offer more ways to reduce freight spend and drive value than a TMS. To achieve these benefits—and write their own TMS success stories—companies should leverage the best practices described in this article as they develop and implement their TMS strategies.