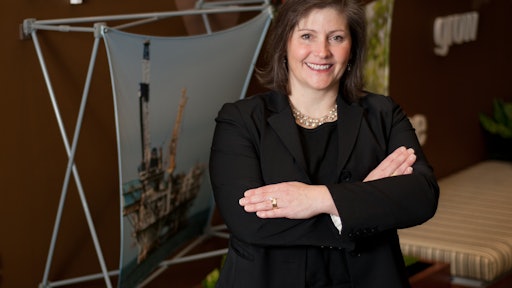 When Supply & Demand Chain Executive asked Jacqueline Bailey, our Pro to Know of the Year, what she would look for in a Pro to Know, two primary qualities came to light: curiosity and fearlessness. Bailey explains these two traits combine to create a person who is willing to explore new territory and try new things. These are individuals who let go of the "this is how we have always done it" mentality and instead "lead strategy and get things done." These are people who are living as Pros to Know.
Today's supply chain requires leaders who can rapidly respond to constant change in order to fashion resilient supply chains that can adapt and manage risk in an ever-changing global economy. Identifying and recognizing these leaders, and bringing their achievements to the forefront, is a mission Supply & Demand Chain Executive takes very seriously. Every year, our staff sifts through hundreds of entries—nearly 400 in 2016—to find the best and the brightest leaders in the supply chain. These leaders become the Supply & Demand Chain Executive Pros to Know.
Once we narrow this impressive group of nominations, our job becomes even tougher—we then must select our Pro to Know of the Year. This individual is the one who rises to the top of a long list of accomplished supply chain leaders, and embodies the attitude, business acumen and exceptional leadership skills we seek in an award of this distinction.
Bailey, an active leader in supply chain management her entire career, emerged as our front-runner for 2016. It's clear the industry agrees. When we selected Bailey for this honor, she was the Transportation Leader at Cargill Inc., but she was since promoted to North American Truck Transport Lead, Cargill Transportation & Logistics, Cargill Inc.
Her logistics experience, financial background, and proven track record selling and implementing technology-enabled solutions for Fortune 1000 companies make her an effective leader and innovator. As Transportation Leader for one of the country's largest privately held corporations, Bailey led the Transportation and Logistics group through one of the company's largest joint ventures. She currently leads truck sourcing for North America and is a core team member setting the truckload strategy for the overall enterprise.
While some might take credit for the success of a team, Bailey is quick to explain her achievements are due to the hard work of the entire team. She views her role as "ensuring teams are engaged in the right work, challenged on a daily basis and performing at their highest level." She adds, "If the team is performing at a high level, we will be driving toward the right results, and delivering value to both the organization and our clients."
A Spirit of Innovation
In a market where changing regulations and ongoing driver shortages are common, it is critical for Cargill to manage capacity demands in a way that ensures the enterprise is forward-thinking and nimble. "We cannot rely on our sheer size and scale to compete," she explains. "We need to seek innovative ways to gain efficiency throughout our network to ensure flawless execution to the customer while driving cost out of the supply chain."
Technology-enabled solutions drive value and efficiency beyond daily operations. Bailey was the key driver in implementing a fully integrated transportation management system (TMS), and centralizing all transportation and logistics activities within her business unit. The TMS provides multi-party visibility and business intelligence. This added visibility enables the supply chain to be more intelligent in forecasting, detecting and reacting to market fluctuations that have large bottom-line impacts.
Cargill's centralization of resources also improved the quality of service. Much of Bailey's focus in 2015 was on professionally managing carrier partners. With the added data and visibility, she was able to take an unmanaged transportation segment to market delivering significant savings to the enterprise. "The benefits of both a TMS and centralized activities are discipline and process control," says Bailey. "As a result, we were able to establish meaningful metrics to manage the business. In time, we gained efficiency and improved performance."
A Strategic Approach
To ensure the Transportation and Logistics practice is nimble and meets the demands of the enterprise, Bailey and three other core team members delivered a transportation and procurement strategy in 2015 to meet the more than $1 billion in truckload services required to support the customer. The strategy, in its second year of deployment, is changing the way Cargill manages service partners and sources truckload needs, making certain to have the right capacity, service and cost in place to flawlessly service the customer. By strategically managing a private, dedicated and for-hire fleet, Cargill will gain access to cost-saving freight and capacity, improve fleet utilization and increase work efficiency, delivering both value and results to all parties.
"We are in the final phase of implementing the North American strategy and still expect great benefits from more strategically managing our carrier relations," says Bailey. "To date, we delivered significant value to the enterprise by leveraging Cargill's network and spend. We now have dedicated corporate resources professionally managing transportation and logistics with a focus on simplifying and improving our function."
Become the shipper of Choice
To combat concerns over driver and capacity shortages, Bailey also kicked off an initiative to become "Shipper of Choice." She says, "Becoming Shipper of Choice is a long journey that we just began. The initial phase was to create awareness and empower our business units to make change. We surveyed drivers and shared the results. We also hosted a carrier panel to speak to our transportation leaders about what it means to be a partner of choice."
The guest carrier panels helped expand people's knowledge and understanding of the broader marketplace. This initiative also expanded across functions as manufacturing and operational leaders gained awareness and supported change within their areas. Sales and marketing are also engaged in building external customer communication to share Cargill's point of view and perspective on current market conditions. Bailey also worked closely with external consultants to model network costs, and design new procurement processes and transportation go-to-market strategies.
Shut Down the Siloes
Bailey believes it's essential to move past the idea that supply chain is a siloed or back-office function. The supply chain function needs to broaden its scope in terms of accountabilities, according to Bailey. Supply chain should cut across all business functions, supporting the overall goals of the entire organization.
"Unlike other back-office functions that are only internally focused, organizations need to recognize that supply chain and logistics expand beyond the internal four walls," she says. "As organizations embrace this new reality, there is an opportunity to collaborate across the supply chain to drive incremental value and savings. Companies need to leverage cross-functional teams in their own organization and their customers' organizations. Doing so can create a unique value proposition for partnering organizations, even a strategic advantage."
Bailey states supply chain's focus should be on process efficiency and cycle time reduction, beginning with internal processes and extending to external partners. It should be a "shared accountability across the organization" and among collaborative partners. And technology needs to be part of the process. "By adopting and leveraging technologies that make supply chain management a more transparent and efficient process, businesses can lower their own costs while enabling all parties to ultimately reap the benefits of reduced costs and stronger business relationships," she says.
Bailey is a true supply chain visionary and worthy of our Pro to Know of the Year status, but there are many others on our list who are also worthy of recognition as Pros to Know. The Pros to Know is a listing of exceptional corporate executives at manufacturing and non-manufacturing enterprises who are leading initiatives to help prepare their companies' supply chains for the significant challenges in the year ahead. Their accomplishments offer a roadmap for other leaders looking to leverage the supply chain for competitive advantage.
Now let's pay tribute to all of 2016's Pros to Know …
2016 Provider Pros to Know
Michael Shaw, Founder and Chief Executive Officer, American Council of Sourcing and Procurement Executives (ACSPE)
Shaw founded the 4,000-member organization in 2013 to share information, ideas, resources and best practices between members. The organization's primary focus is to use disruptive thinking to prepare for the inevitable changes taking place in people, process and technology. More than 600 chief procurement officers and senior supply chain vice presidents participate in this fast-growing organization.
Clark Johnson, Chief Operating Officer, Avercast LLC
Johnson believes that sales and operations planning is the way for supply chain to transcend any organization. Each division in a company must come to consensus as to what assumptions are being held, what contingency plans are in play for best- and worst-case scenarios, and what the company looks like going forward for the next three to five years.
Jason Averill, Executive Vice President, Avercast LLC
Averill consistently helps his customers reduce their lead times, increase inventory turns and improve overall customer service levels, all while operating on less inventory (typically achieving a 25 percent or better reduction in the first six months) and facilitating an overall lower supply chain cost that is shared by all trading partners.
Kevin Hoyle, Chief Executive Officer, B2BGateway
By bringing electronic data interchange (EDI) into the cloud age, Hoyle was a pioneer in helping to make EDI solutions affordable and open to all. Furthermore, Hoyle and B2BGateway, a third-party EDI solution provider, foresee EDI technology being used in the Internet of Things (IoT) and smart machines to order new parts, maintain agreed-upon inventory levels and provide greater business intelligence to the customer.
Louisa Gooding, Director of Sales and Strategic Partnerships, B2BGateway
Gooding helps organizations of all sizes take advantage of cloud-based EDI solutions, which helps them successfully navigate today's omnichannel marketplace. B2BGateway is currently working to give a customer a complete automated warehouse solution incorporating radio frequency identification (RFID), EDI, pick and pack, and tracking to eliminate mundane and labor-intensive tasks, speeding up the overall supply chain, reducing errors and cutting costs.
Roger Leyden, Director of Global Business Development, B2BGateway
Leyden thinks, "With the ever-increasing adoption of the IoT and smart machinery, one of the key challenges [in the year ahead] will be to get the right data to the right applications in the right timeframe. Opportunities, such as when a smart machine contacts the enterprise resource planning (ERP) system of its manufacturer to request a new part after 3,000 labor hours, will be present."
Marvin Logan, Director of Consulting, Bastian Solutions
Logan regularly contributes to the supply chain community, including developing data profile analysis tools customized for goods-to-person technology solutions. Through his creativity, Bastian Solutions is able to appropriately analyze order volumes and profile various goods-to-person technologies, delivering its customers fast order fulfillment solutions.
Ad van der Poel, Senior Vice President of Financing Services, Basware
Van der Poel has 20 years of experience in the financial services industry. He brings expertise in product innovation to Basware's recently launched Financing Services business and drives the implementation of strategy on an international level. He brings new and innovative financial services to the market for buyers and suppliers, as well as grows the Basware Commerce Network.
Charles (Jake) Barr, Chief Executive Officer, BlueWorld Supply Chain Consulting
"Cycle and reaction times to market are continuing to compress, and cash and margin pressures have never been greater, but each [global player] needs to add products/services and geographic footprint to their business, while concurrently optimizing what has made them successful to date," according to Barr in regard to upcoming challenges. "All of this will accelerate further in 2016."
Aaron Rudd, Vice President of Business and Product Development, BROWZ
Rudd and his team provided the first mobile app for checking contractor compliance and deficiencies—BROWZ for Clients—which allows clients to view a list of their suppliers/contractors, and compliance details, deficiencies and contact information for each. Rudd's team also released BROWZ for Suppliers, so suppliers/contractors could access their own compliance information—the same data clients view.
Richard Burden, Vice President of Global Supply Chain Management Operations, Strategy and Methods, Celestica
As a supply chain leader, Burden's philosophy is to be personally involved with the company's senior leaders and customers, understanding their strategic requirements and value creation needs. His team leverages both internal and external supply chain networks to ensure strategy is aligned with Celestica's broader vision. Burden's priorities are to deliver the strategic needs of Celestica and their customers, providing best-in-class end-to-end supply chain solutions that meet their goals.
Bill Harrison, President, Demand Management Inc.
Bill Harrison and Demand Management are committed to helping their customers understand, embrace and implement the principles of integrated business planning so that they can achieve higher levels of supply chain excellence. One customer—Kimberly-Clark Professional—is saving many hours per month for its planners and analysts, and reduced its forecast error by 19 percent.
Ann Drake, Chief Executive Officer, DSC Logistics
Drake works to advance women's leadership in the supply chain industry. She founded Achieving Women's Excellence in Supply Chain Operations, Management and Education (AWESOME), a women's leadership network for the supply chain. According to Drake, "We need to change the leadership landscape so outstanding women and men have the same opportunities, and can work together to harness the full power of the supply chain."
Doug Waggoner, Chairman and Chief Executive Officer, Echo Global Logistics
Waggoner has built Echo into a leading, publicly traded, billion-dollar provider of technology-enabled transportation management. His prior experience with less-than-truckload (LTL) transportation provided initial focus and quickly turned Echo into a premier provider of LTL in the third-party logistics provider (3PL) space. Waggoner has led the acquisition of 20 3PLs. He has also helped Echo develop a strong Managed Transportation solution.
Alex Klein, Chief Operating Officer, Efficio
Klein helps companies design, launch and execute two-year procurement transformations, which not only deliver financial savings, but also upgrade the procurement function through the on-the-job introduction of better processes. The impact of these projects is significant—depending on the sector, 30 to 80 percent of a company's costs are externally procured. Klein helps many organizations reduce their cost base by 10 percent.
Ian Bolger, Principal, Efficio
Bolger has the interpersonal confidence and skills to consult at the senior executive level, using his extensive experience to drive innovative supply chain strategy and help clients meet the challenges they face. He is an experienced senior procurement consultant and chief procurement officer, with a track record of identifying and delivering transformational change in a range of business sectors and expenditure types.
James Jenkinson, Vice President, Efficio
Finding talented procurement professionals is difficult. Jenkinson believes that the industry needs to look beyond procurement skills for individuals with the right set of competencies, then couple that with a comprehensive training program. He built a suite of applications that not only measures capabilities, but also provides video learning support that procurement professionals can use to learn the skills they need.
Ed Rusch, Global Vice President of Corporate Marketing, Elemica
Rusch innovatively approaches supply chain communication, breathing fresh air into older disciplines and causing industry leaders to think about the market in more modern ways. He has directed annual customer conferences, both in Europe and the United States. These events gather executives, industry analysts and thought leaders from the global community to share ideas that can push supply chains to the next level of growth and profitability.
Ted Higuchi, Vice President of Asia, Elemica
Higuchi helps his clients make better decisions about the suppliers they connect with, what logistics service providers to use and how to best work with these organizations. With the Elemica supply chain operating network, his clients gain global visibility into material flows at any given moment, so they have options to sustain production and meet their customer service level goals.
Vince Squillacioti, Chief Information Officer and Head of Global Support, Elemica
As chief information officer, Squillacioti ensures that Elemica's supply chain operating network, which processes more than $400 billion in commerce value annually, is operating efficiently and effectively, and helping clients drive bottom-line results by promoting reduced operational costs, faster process execution, automation of key business processes, removal of transactional barriers and seamless information flow between trading partners.
Jimmy Benefield, Partner, enVista Design Solutions LLC, enVista
Benefield thinks the biggest challenge facing his clients is transitioning into an omnichannel retailer to meet today's sophisticated consumer needs. Some traditional retailers don't know how to, or are not equipped to, manage and operate all that technology, but in order for these companies to remain relevant, it is enVista's duty to come up with a solution that works for everyone.
Jason Denmon, Retail Industry Leader, Fortna
Denmon is an innovative supply chain strategist who helps companies transform their complex distribution operations into a competitive advantage by developing a strong business case for investment and getting alignment across a diverse group of stakeholders. He also helps high-growth companies develop their distribution network strategy, conduct operational assessments, design distribution centers, implement systems and manage labor.
Juan Recondo, Vice President of Sales for Latin America, Fortna
Recondo is currently helping a client design and implement two omnichannel distribution centers—one in Chile and one in Colombia. He's helping to not only implement the right processes, technology and level of automation, but also making sure people are going to be trained, transition plans are going to be well-executed and the distribution centers are going to perform as expected, maximizing return on investment.
Patti Satterfield, Vice President of Marketing and Business Development, Fortna
Satterfield doesn't mince words when it comes to the importance of supply chain: "The supply chain is an integral part of a company's financial success. The sole purpose of a supply chain is to deliver on customer promises. A clear understanding of the customer's needs and wants is required. Even if it has the products, a company will not reach its financial goals if the supply chain cannot deliver them accurately and efficiently."
Shariq Mansoor, Chief Technology Officer, FusionOps
Mansoor is a visionary with experience in bringing multiple supply chain software products to market. Mansoor's first application automated the entire material procurement process, which dramatically reduces costs and lead times, thus increasing the efficiency of the material team. With more than 5,000 suppliers online, his Streamline application is used by many industry leaders.
Sergio Retamal, Chief Executive Officer, Global4PL Supply Chain Services
Retamal believes that anybody can support Europe or Canada, but once you have to deliver in India, Bangladesh or one of the more difficult countries, it is a completely different game. In that vein, Global4PL expanded to operate in over 74 countries to help its clients deliver to their customers, which means that the company needs tremendous knowledge of how to do business in over 74 countries. And Global4PL does.
Anthony (Tony) D'Angelo, Vice President of Sales and Marketing, InterTrade Systems Inc.
D'Angelo is a member of the GS1 Image and Extended Attribute Committee, which is finishing the third round of newly standardized data attributes for e-commerce use. The challenge is collaborating with suppliers/manufacturers to provide these new data fields to retailers for use in product information management systems and e-commerce sites. He thinks standardizing and automating images is crucial for retailers/e-tailers to provide rich content to consumers.
Peter Leith, Vice President of Product Strategy, JustEnough Software
Leith drives the direction and design of the JustEnough Demand Management product suite and leads the JustEnough pre-sales team. Leith has implemented JustEnough solutions across five continents, and for a customer list that includes Levi Strauss, Abercrombie & Fitch, Chanel, Kathmandu, GO Outdoors and Mr Price.
Dominic Thomas, Vice President of Business Consulting, Kinaxis
Thomas has spent 20 years working with supply chain planning solutions, and is passionate about technology designed to streamline supply chain processes and eliminate cost. Thomas guides the Kinaxis pre-sales consulting service and helps companies identify solutions that fit their needs. He joined Kinaxis as a business consultant in May 2015 before assuming his current role in November 2015.
Bill Madden, Director of Managed Transportation Services, LeanLogistics Inc.
Madden brings his past roles—from dispatcher to fleet manager to freight broker and logistics coordinator—to his current position leading a team of 90 logistics managers and coordinators, and account managers supporting 13 managed services clients and $2 billion in annual freight movements. His focus is on building better supply chain professionals and delivering operational excellence through engineered simplicity.
Allan Dow, President, Logility
Dow helped launch Logility Cloud Services, which increased the adoption of Logility's cloud services and software-as-a-service (SaaS) offerings. He added a series of Optimization and Managed Services. He also led the concept of enabling the "supply chain at your fingertips." His work to release Logility Voyager Thumbprint gives supply chain managers access to the information they need via smartphones or tablets.
Leonardo Felipe de Araujo, Strategic Sourcing Solutions Consultant, NeoGrid
De Araujo can address a plethora of supply chain processes to improve complex circumstances before they become problems. He began his career at NeoGrid as a customer support specialist helping to train European users on the e-sourcing tool, while managing the accounts payable (AP) support team. He currently serves North American customers. De Araujo trains new customers, oversees full service events, and delivers results to customers while supporting daily processes.
Natasha J. Gambrell, Supply Chain Management Consultant, NeoGrid
Gambrell produces management processes for NeoGrid's vendor-managed inventory, sales and operations planning, and trade promotion management supply chain services. She is passionate about expediting business goals with strategic communication plans, best-practice processes, and improvements to devise winning strategies and solutions. Gambrell thrives at cross-functional team leadership and competitive market positioning, which helps companies deliver positive outcomes with strong and sustainable gains.
Rick Turek, Chief Navigation Scientist, Omnitracs LLC
Turek deftly leads a team of 19 technology engineers, and his creative and innovative style enables them to deliver industry-leading products and exemplary customer service. Turek led Omnitracs' 2015 debut of Omnitracs Navigation. He requires employees to participate in driver ride-alongs to understand how this product aids drivers and learn what improvements can be made to help drivers perform at an optimal level.
Linda Palanza, Chief Operating Officer, OneView Commerce
Palanza co-founded OneView Commerce in 2010 to help companies replace legacy point-of-sale (POS) systems with a mobile inventory trading platform. With more than 30 years of retail supply chain experience, Palanza understood these technologies would make store associates more efficient and empower them to improve the customer experience. Today, OneView's reach spans 28 countries. Palanza oversees day-to-day operations, development and services, and strategic business partnerships.
Barbara M. Ardell, Vice President and Influencing Change Practice Leader, Paladin Associates Inc.
Ardell brings intersecting skills in strategic sourcing, change management, quality, training and e-procurement to her role. She helped develop Paladin's Influencing Change training. Employees and project teams from Fortune 50 to Fortune 1000 clients say they appreciate Ardell's subject-matter expertise and the course's best-in-class approach. Ardell now offers two new courses—Crucial Conversations and Crucial Accountability for the Supply Chain, which are based on the The New York Times bestsellers, Crucial Conversations and Crucial Accountability, and tailored specifically for the supply chain.
Gabriel Gabaldon, Chief Technology Officer, PROACTIS Group
Gabaldon directs technology-related processes at PROACTIS Group. He plays an integral role in setting the group's strategic direction, development and future growth, and in positioning the company's service offering as a leader in the procurement market. He has served in many technical roles, including customer product branding, new product development and digital virtual memory system administration.
Albert Jacobs, Chief Operations Officer and Vice President of Business Relations, Puridiom
Jacobs has more than 25 years of domain expertise, and has helped more than 250 organizations improve their supply chain in the areas of procurement, sourcing and AP by promoting best-practice strategies, bringing lessons learned, leveraging technology and providing outsourced services. He emphasizes the importance of procurement within the supply chain through blogs, webinars, panel discussions and speeches.
Marcell Vollmer, Senior Vice President and Chief Operating Officer, SAP Ariba
Vollmer is responsible for supporting and collaborating with Alex Atzberger, president of SAP Ariba, to ensure the company remains functional, competitive and innovative. Vollmer was named COO after spending four years as the chief procurement officer (CPO) of SAP's Global Procurement Organization. During his tenure as CPO, Vollmer reduced procurement costs by more than 20 percent, transitioned corporate procurement policy away from local purchasing and refocused it on the global market, and was a key player in the onboarding and integration of Ariba after its acquisition.
Michele Sarko, Vice President of User Experience and Chief Design Officer, SAP Ariba
Sarko joined Ariba to lead the transformation of all Ariba products to a more modern and user-centered experience. Sarko spent the past 20 years leading multi-disciplinary, user-centered design teams focused on interaction design, visual design, user research, writing and front-end development. Her tenure spans across enterprise, consumer, search and e-commerce industries, with additional focuses in internationalization, localization and accessibility.
Evan D. McCaig, President and Managing Principal, SCApath
McCaig founded SCApath in response to growing market demand for multichannel supply chains driven by a rapidly changing digital retail landscape. He spent the last 18 years successfully deploying supply chain solutions that optimize material and information flow for Fortune 500 companies. He is an industry thought leader in global supply visibility, supply execution and omnichannel integration.
John Sidell, Managing Principal, SCApath
Sidell has more than 25 years of experience in supply chain execution systems, including consulting, implementation, software design and deployment. Sidell provides executive consulting services focused on revenue growth strategies, profit optimization and exit positioning. In 2012, he started New Course LLC, which merged with SCApath in late 2015. He is a managing principal at the new firm.
Beth Hendriks, Chief Technology Officer, SciQuest
Hendriks is enhancing the breadth and depth of the SciQuest Spend Management Suite, while accelerating technology and user experience innovation. She has more than 25 years of experience with a variety of technologies and industry domains, working with startups to Fortune 500 companies in the computer storage industry. Previously, she was with EMC, where she managed the protection of customer data, and created technology roadmaps and delivery plans for multiple products.
Karen Sage, Chief Marketing Officer, SciQuest
Sage has a good reputation for building customer growth, new market creation, thought leadership, and managing brand awareness and reputation. The 20-year veteran's research in the performance analysis and design of large-scale communication networks is the foundation of most analysis and design tools today. She aids in the successful use of supply chain management technology for a customer's business objectives.
Sean Riley, Global Industry Director of Manufacturing, Supply Chain and Logistics, Software AG
Riley has a unique combination of experience, education and expertise that is formed around supply chain, logistics, technology and manufacturing processes. This helps him formulate forward-thinking resolutions to issues that plagued supply chains for years. He leads industry strategy at Software AG, and works in academia as a curriculum advisor for the DePaul University graduate operations and supply chain programs.
Omer Bakkalbasi, Chief Innovation Officer, Solvoyo
Bakkalbasi is leading Solvoyo's efforts to build the next-generation business planning platform to help retail, consumer packaged goods and manufacturing companies close the gap between supply chain planning and execution, using the cloud as a massively scalable computational engine, in-memory computing and event-based planning driven by large data from the Internet of Things (IoT).
Robert F. Byrne, Chief Executive Officer, Terra Technology
In his role at Terra, Byrne works with some of the world's largest manufacturers, including Shell, Procter & Gamble, Unilever, Mondelēz International, Kimberly-Clark and AkzoNobel. He led the company to create the first demand sensing solution and, for the past nine years, the firm was recognized as a top five supply chain planning provider on Consumer Goods Technology's Reader's Choice Award.
John Richardson, Vice President of Supply Chain Analytics, Transportation Insight
Richardson leads the Supply Chain Analytics group that partners with clients to design and implement innovative supply chain solutions by merging deep data analysis with a continuous improvement mindset. For more than 15 years, he has worked with top companies to improve their supply chain efficiency while lowering costs through advanced analysis techniques. His industry experience includes retail, industrial equipment, automotive, transportation and more.
Todd Benge, Vice President of Package Operations, Transportation Insight
Benge has been on the cutting edge of innovation in parcel logistics for more than 20 years. He developed operations, marketing and sales experience as managing partner of the BirdDog professional services team of consultants and analysts, and as marketing manager at UPS. He helped develop the UPS corporate pricing structure and brings this unique perspective to Transportation Insight clients.
2016 Practitioner Pros to Know
John Moreland, Founder and President, Avetta, formerly PICS Auditing
Moreland leverages deep domain expertise in risk management, health and safety, compliance and auditing. A trailblazer, visionary and innovator, he is credited with developing a global platform that streamlines and simplifies the often-redundant supplier prequalification process. Moreland grew Avetta from a single-person operation to one of the world's leading providers of risk management solutions.
Maike Sievers, Director of Engineering, Sales and Marketing, BLG Logistics Inc.
Sievers' work includes part-to-picker or picker-to-part equipment analysis, and the implementation of slotting software to develop optimized slotting, selecting and order staging strategies. Benefits range from reducing labor expenses and partial order shipments to improving order fulfillment cycle times and space utilization. Slotting software implementation optimizes move lists and reduces double handling of parts.
Tom Bertolino, Manager of Product Development, Cass Information Systems Inc.
Over the last several years, Cass positioned itself not only as a global freight audit and payment services provider, but also expanded its offerings to include other value-added services. Bertolino is contributing to this effort by working with clients to identify opportunities to more effectively analyze and structure carrier pricing, and develop ongoing reporting to provide better cost visibility.
Kevin E. McCurdy, Co-Founder and Vice President of Strategic Accounts, Orchestro Inc.
McCurdy leads the strategy and development of Orchestro's on-shelf availability and promotion execution products. These products improve promotion execution and increase revenues due to improved on-shelf execution for consumer goods customers. Before co-founding Orchestro, McCurdy was co-founder and vice president of Professional Services at Mercari Technologies.
Wolfgang Winstel, Chief Executive Officer, North America, POOL4TOOL America LLC
Winstel is a driving force behind POOL4TOOL's solutions geared toward automating and integrating the request for quotation (RFQ) and costing processes. Winstel promotes the concept of all-in-one platforms that integrate departments on a process level independent of place and time. His mission is to lead his team in growing the company's customer base in the Americas.
Heather A. Powell, Director of Customer Focus Team, SafeSourcing Inc.
Powell serves in her current position while continuing daily duties as a project manager. In this role, she proactively supports customers' safety and environmental standards in the global supply chain. She has more than 20 years of experience in customer service in the retail sector, and most recently, four years in customer service in manufacturing with a logistics and supply chain focus.
Ronald D. Southard, Chief Executive Officer, SafeSourcing Inc.
Over his 40-year career, Southard has come to believe data must be at the heart of all decision-making and cloud-based SaaS solutions should be the focus of all organizations. Southard's focus has been to add application breadth to the company's portfolio to generate and preserve cost reductions in all areas of spend.
2016 Team Pros to Know
The Team of Celestica
The team includes Richard Burden, vice president of global supply chain management operations, strategy and methods; Danny Colavecchia, director of global supply chain management, strategies and inventory management/optimization; Jackie Look, director of global supply chain applications and synchronization; Ian Hayhurst, director of global rapid response deployment; Dominic Carabine, director of global logistics; Larisa Mottaz, manager of global supply chain flexibility and analytical inventory optimization; Andrea Rickets, manager of global supply chain business controls; and Jason Bernais, supply chain management manager of solutions and analytics; and Khavita Khan, consultant, Global Supply Chain Learning and Development Academy.
Celestica involves the supply chain in its corporate strategy development process. The company's supply chain team successfully orchestrates strategic programs that deploy processes and detail knowledge, which enables new approaches in the transformation of supply chain enablement. The team leverages insightful contributions from both internal and external supply chain network sources to accelerate the delivery of the company strategy. The team works with customers to understand their requirements, using information from the company's innovative supply chain tools and processes. The team collaborates with the end-to-end supply chain to drive customer value. This allows the supply chain team and customers to make more informed and profitable decisions that deliver on their strategic goals.
The Team of ExtenData
The team includes Steve Sager, president and CEO; Bob Specchio, director of solution consulting; Fernanda Jacques, director of product development; Darrell Wilson, product manager; and Georgia Brown, director of marketing.
The ExtenData team sees the key challenge facing the industry as the increasing need to comply with regulatory and technology requirements. Drivers are tasked with more business-critical functions each year, which distracts them from driving. ExtenData released a new version of its MobileConductor and MobileConductor Delivery Management System to give drivers a mobile dashboard and reliable driver workflow.
The ExtenData team relies on several sources of information to help inform their corporate strategy. Customers, partners, and industry content experts provide the ground work while feedback and success from events, marketing efforts and project implementations provide the subtle details.
Jon Gustafson, 4SIGHT Supply Chain Group
Shivaz Sekhon, 4SIGHT
Supply Chain Group
Stuart Smith, 4SIGHT
Supply Chain Group
Trevor Read, Agistix
Hannah Kain, ALOM
Lisa Dolan, ALOM
Subu Subramanian, ALOM
Glenn Gorman, Amber Road
Thomas K. Ng, Amber Road
Blake Shumate, American Global Logistics
Jim Briles, American Global Logistics
Brad Steger, Aptean
Kevin Plets, Aptean
Steve Adams, Aptean
Matthew York, Ardent Partners
David Paulson, Avnet Inc.
Robert Brenner, Avnet Inc.
Chase Sowden, Barcoding Inc.
Jeff Bordinhao, Baxter Planning Systems
Marc Kalman, BizSlate
Greg White, Blue Ridge
John Moffitt, Blue Ridge
Rod Daugherty, Blue Ridge
Jennifer Vander Zanden, Breakthrough Fuel
Dave Gershon, B-Stock Solutions
Eric Moriarty, B-Stock Solutions
Steve Marbit, B-Stock Solutions
Kelly Barner, Buyers Meeting Point
Colby Beland, CaseStack
Curt Cote, Censeo Consulting Group
Derrick Moreira, Censeo Consulting Group
Kelly Hahn, Censeo Consulting Group
Darren Jorgenson, CHAINalytics
Kirk Waldrop, CHAINalytics
Mike Eaton, CHAINalytics
Ann Grackin, ChainLink Research
Drew Merrill, CHEP Pallecon Solutions
Derek Rickard, Cimcorp
Don Heelis, Cimcorp
Simon Drexler, Clearpath Robotics
David Landau, Cloud Logistics
Mark Nix, Cloud Logistics
Brian Hume, Comprehensive Logistics
Tom Welsh, Comprehensive Logistics Co.
Dave Lindeen, Corcentric
Andrea Morton, Corporate United
Ara Arslanian, Corporate United
Gary Como, Corporate United
Jim Gaskell, Crown Equipment
Patrick Grady, Deem Inc.
Greg Anderson, Directworks
Michele Myers, Directworks
Wes Willoughby, Directworks
Jim McLafferty, DMW&H
Ariel Weil, DynaSys (division of QAD)
Mike Jackson, eLynxx
William Gindlesperger, eLynxx
Craig McCollum, Epicor Software Corporation
Ken Fleming, Eyefreight
Shay Sidner, flexis North America
Ian O'Brien, Four51 Inc.
Kirit Goyal, Gazelle Information Technologies
Shankar Iyer, GEP
Steve Cochran, Global Healthcare Exchange
Robert A. Rudzki, Greybeard Advisors
Kurt Cavano, GT Nexus
Uwe Bald, Hermes
Grant Watling, HICX Solutions
Nick Manolis, HighJump
Bill Leedale, IFS North America
Martyn Gill, InfinityQS International
Michael Lyle, InfinityQS International
Curtis Greve, Inmar
Jeff Karrenbauer, INSIGHT Inc.
Doug Van Wingerden, Insight Sourcing Group
Elizabeth Connell, Integration Point
Virginia Thompson, Integration Point
Blair Peterson, International Asset Systems (IAS)
Bill Tomasi, International
Business Systems (IBS)
Graham Newland, International Business Systems (IBS)
Kanth Krishnan, Intrigo Systems
Santhosh Kumar, Intrigo Systems
Jay Moris, Invata Intralogistics
Scott Lewin, Invoiceware International
Puneet Saxena, JDA Software
Salim Shaikh, JDA Software
Suresh Acharya, JDA Software
James Kelly, JVKellyGroup
Celeste Catano, Kewill
Douglas Markle, Lavante Inc.
Tom Flynn, Lavante Inc.
Mark Davis, LexisNexis
Bob McFarland, LLamasoft Inc.
Ginger Stegmier, LLamasoft Inc.
TC Baker, LLamasoft Inc.
Diego Pantoja-Navajas, LogFire
John Motley, LOG-NET
Mark Millar, M Power Associates
Bob Patel, MEBC Inc.
John Boucher, ModusLink
Sitaram Geddam, NetSuite
Charles Dominick, Next Level Purchasing Association
Mark Burstein, NGC Software
Jon Winsett, NPI
Richard D. Slack, Oildex
Pedro Cueva, OnProcess Technology
Radu Pavel, OPTIS and TechSolve
Charles Grissom, Optricity Corp.
Marc Braun, Pcdata Inc.
Ian B. Silver, Periscope Holdings
Michael Sosnowik, Pharmsaver
Matt Yearling, PINC Solutions
Dan Grant, Prime Advantage
Mike McDonald, Prime Advantage
Sheila O'Sullivan, Prime Advantage
David Quillian, PrimeRevenue
Bernie Donachie, Protiviti
John Costanzo, Purolator International
Wayne Slossberg, QuestaWeb
Lisa Aleman, Radisys
Jim Lawton, Rethink Robotics
Sean Elliffe, Reveal USA
Rolf Zimmer, riskmethods
Darcee Scavone, Ryder System Inc.
Scott Moorad, Satellite Logistics Group
Samarth Sarthi, SCA Technologies
Matthew Campbell, SCMO2
Jeff Christensen, Seegrid
Seth Crespin, ShipXpress
Gregory Hartunian, Smart Software
Jamie Burkart, Source One Management Services
Lindsey Fandozzi, Source One Management Services
William Dorn, Source One Management Services
Brandon Henning, Sparta Systems
Brian Broadhurst, Spend Management Experts
John Haber, Spend Management Experts
Paul Steiner, Spend Management Experts
John La Bouff, Spinnaker
Kenneth Poore, Spinnaker
Anne M. Kohler, The Mpower Group
Jim Kandilas, The Shelby Group
Ed Brown, Topper Industrial
Jerome Malavoy, Trace One
Tom Mann, TrakLok International
John Kelly, Transplace
Dave Hockersmith, Trans-Soft
Scott Nelson, Trax Technologies
Shannon Potter, UltraShipTMS
Brian Neuwirth, UNEX Manufacturing
Deryk Powell, Velociti
Dave Williams, Westfalia Technologies
Ellen Voie, Women in Trucking Association
Mick McCormick, Yale Materials Handling Corp.
Orhan Daglioglugil, A101
Sean Smith, Agropur
Dan Gerard, Bon-Ton Stores
The Team from C3 Solutions
Renaud Perray, Cardone Industries
The Team from Cargo Chief
Michael Hung, CBX Software
Steve Schuman, dg3
Heidi Landry, Dow Corning
Rob Brimm, Fieldglass
Phillip Poston, Hytrol Conveyor
Tony Sartin, Hytrol Conveyor
Dominic Telaro, I.B.I.S. Inc.
Shelley Kiley, Moen
Paul Welna, Murphy Warehouse Company
Kunal Thakkar, Newegg
The Team from ON Semiconductor
Ron Atapattu, Overseas Cargo Inc.
Shani Atapattu, Overseas Cargo Inc.
Gordon Wong, Pace Harmon
John Eagleson, Pace Harmon
Paul Singer, Pace Harmon
Kevin Lawler, Pelican BioThermal
Gene Obrock, ShurTech Brands
The Team from Spinnaker
Pervinder Johar, Steelwedge
Bryce Treese, Sunsweet Growers
Joey Benadretti, SYSPRO USA
Ajay Roy, ToolsGroup
The Team from Virtual Logistics Inc.
Companies in this article