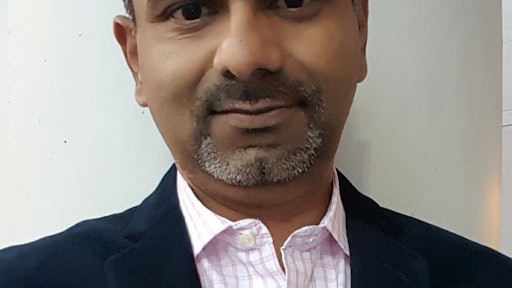 Businesses depend on Internet of Things (IoT) technology for a more complete view of their supply chain. Whether they're shipping expensive art, a bulldozer or other valuable equipment, they want to know the location and status of their assets.
Supply chain managers today use solutions that do more than simply track a shipment's location. They want to know about the temperature, light, pressure and motion. They also want to examine the conditions of their cargo along the supply chain to make better decisions.
Companies across industries can benefit from tracking high-value cargo with IoT technology. An electronics firm can use an asset-tracking solution to help protect their expensive goods while they are in transit. An art gallery may use it to determine if turbulence caused an expensive sculpture to crack.
The food industry is no different. Consumers expect restaurants and grocery stores to deliver fresh food. Food distributors must be careful when shipping perishable items like seafood, fruits and vegetables across the world (a great deal of which is imported into the United States every year). According to the U.S. Food and Drug Administration, 15 percent of the food supply in the U.S. is imported, including 80 percent of seafood, 50 percent of fruit and 20 percent of vegetables. IoT technology can help food companies monitor shipments and reduce the potential for spoilage or waste.
Moving food from farm to fork can be a lengthy process. That's why companies need to know about their cargo at multiple points. Strawberries need a lot of care and attention when moved to various locations. Let's look at how seed manufacturers, farmers, food distributors and restaurants can rely on IoT technology to keep their strawberries safe.
Transporting the Seeds
Farmers depend on seed manufacturers to deliver quality seeds to maximize their harvest. Supply chain managers can place small tracking devices inside each seed container to check temperature and humidity. An IoT app can alert the delivery driver of an unsealed container. This helps to ensure that the seeds remain cool from departure to arrival. And imagine how critical this is for businesses shipping perishable cargo in warmer climates.
Growing the Strawberries
Strawberry farmers need healthy soil to grow their crops. With IoT technology, sensors in the ground detect if the soil is at the right temperature and moisture for growing. Farms can now help ensure their crops are growing in optimal conditions to yield the best harvest.
Maintaining the Farm Equipment
Farmers can use IoT solutions to connect their tractors, combines, seeders, balers and other heavy equipment. These machines become even more expensive when they're idle, broken or in the wrong place. Farmers can use an IoT app to view location, driver usage, fuel levels, and critical diagnostic data for preventive maintenance and optimized operations. Having such valuable insight can help farmers get the most out of their equipment.
Shipping the Strawberries to the Store
Food distributors need to take extra care of strawberries transported from the farm to the store. The store manager can use cargo-tracking solutions to check the shipment's location, arrival time and conditions inside the truck. They're able to receive near real-time updates on temperature, pressure, light exposure and vibration. The updates offer the store owner peace of mind and help ensure the strawberries stay fresh.
Tracking the Strawberry Fleet
The grocery store can also use IoT technology to find out more about the delivery vehicles. Supply chain managers can use fleet management solutions to get important vehicle data. They can use a tablet or mobile device to more easily manage hours of service, vehicle inspection reports, forms and maintenance records. Drivers are able to automate processes before, during and after the transport of the strawberries. If there are any changes, a dispatch center can quickly reach the driver using push-to-talk solutions or messaging.
At the Restaurant
IoT technology can play an important role in how companies manage food moving across the globe. But what about food moving from the kitchen to the dinner table? Today, IoT technology is changing the way restaurants are using their ovens. For years, restaurants were able to program recipes and cook times for certain foods. IoT technology can help them update these settings remotely. Before, an on-site technician would need to manually update the settings for each oven. Now, they can remotely send a software update to ovens at each restaurant. Chefs can prepare their strawberry dessert using the most current recipes and cook times.
IoT technology continues to improve how the food industry manages its supply chain. Farms, food distributors, grocery stores and restaurants now have solutions that can track and monitor cargo from farm to fork. IoT apps help them monitor virtually anything, anywhere. Fresher strawberries are a win for both the business and the customer. Talk about a sweet success!