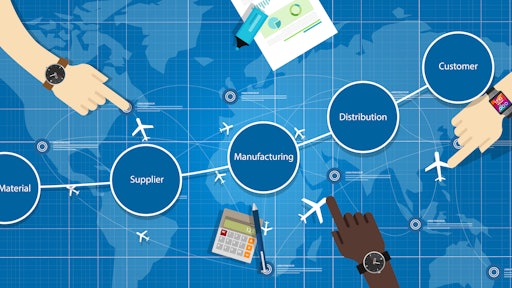 bakhtiarzein/stock.adobe.com
Over the past few years, supplier diversity in Oil & Gas has become an increasingly common component of ESG commitments across the industry, while enabling companies to tap into a broader array of talent and skills as the industry evolves to meet the rising tide of global demand.
As more companies look to build diverse supplier pools, it's all for naught if they can't identify and report on suppliers who meet their diversity requirements within their existing approved vendor list (AVL). If you can't identify diverse suppliers you can't leverage them. And if you can't report on utilization, there's no way to attribute positive steps in this area to results against your broader ESG goals.
Success in this arena relies on an operator's ability to track and easily surface vendor diversity types. But today's supply chains – especially in the Oil & Gas industry – are notoriously lacking access to data, no matter the focus. According to a recent benchmark study by Workrise and NewtonX of decision makers across the supply chain, operations, logistics and finance departments of Oil & Gas companies and their suppliers, only 40% of decision makers have access to reliable data on the KPIs they are accountable for. Organizations must take steps to improve access to trustworthy data that enables discovery of the diverse suppliers operators already do business with. If they don't, they'll never be able to measure utilization of diverse suppliers or change behaviors to improve the way they leverage these relationships.
Here are a few key steps that Oil & Gas leaders can take to unlock this data and meet their vendor diversity requirements:
Access: A Single Source of Truth for Vendor Diversity Data
While nearly half of all Oil & Gas leaders aim to have a single source of truth (SSoT) that connects data, workflows and teams, today just 30% of ops leaders and 37% of supply chain leaders say their organization currently has one in place. SSoTs not only collect information on vendor compliance, HSE and safety ratings, but also diversity classifications. With a SSoT in place, when a new vendor is onboarded, they are prompted to voluntarily identify themselves according to specific diversity criteria. All of this is stored in one, easily accessible place.
When vendor diversity data is easily accessible, Oil & Gas leaders can leverage it in their daily decision making. No more manual triangulation of disparate data and reporting across systems.
Sourcing: Fill Gaps More Easily
Visibility into vendor profiles makes it easier to understand where sourcing gaps exist in a manner that aligns with your company's ESG commitments. Today, 48% of supply chain leaders list "data to compare and contrast vendors outside of their AVL" as data they need, but currently don't have. With costs in Oil & Gas expected to increase from six to ten percent this year due to labor uncertainties, creating pathways to reduce reliance on concentrated suppliers, and instead, securing other avenues to expand your approved vendor list can reduce friction and lead to more time- and cost-efficient project management. There may be a handful of vendors that can provide the same service you get from our current approved vendor list, but at a lower cost. But you'd never know that if you can't see who's out there and
\evaluate them side by side. Oil & Gas companies must take steps to improve access to this data in order to meet their ESG goals and operate more efficiently in a challenging environment.
Competition: Increase the Resilience of Your Supply Chain
‍As energy companies expand their supplier networks to accommodate deeper pools of diverse suppliers, there is a hidden benefit: increased competition.
Competition is a key ingredient to building a more resilient supply chain. More competitive bids empowers operators to negotiate better prices, resulting in cost savings of up to 15% per bid. And more depth across service categories ensures that operators have qualified backups to call on in any region, if and when a supplier falls through.
A Healthy Exercise
‍When you step back, the actions required to be able to leverage and report on diverse suppliers in an Oil & Gas operator's vendor base are no different than the actions operators should be taking to improve their supply chain operations across the board.
To recap, these are:
Implementing a single source of truth for vendor requirements, data, and reporting
Finding ways to efficiently source suppliers who meet their specific requirements
Taking advantage of the operational efficiencies and pricing leverage afforded by increased competition and category depth across regions. Whether supplier diversity is the catalyst for something new, or simply a requirement to meet, taking steps to improve data access, trust and reliability will improve any Oil & Gas company's ability to manage their supply chain–full stop.