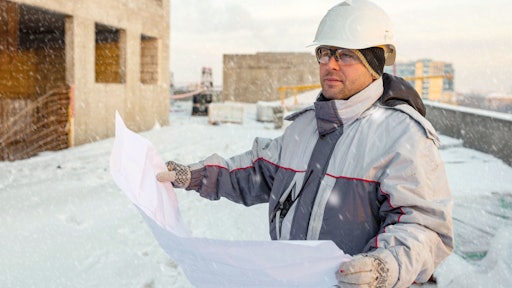 Getty Images
Fall has arrived and supply chain leaders are facing the reality that winter is quickly approaching, and the busy holiday season will soon be underway. What will the next few months hold versus the past few years given growing inflation concerns, slowing consumer spending and continued supply-chain bottlenecks? How else can organizations prepare for the busiest shopping season of the year when supply chains have been anything but ordinary?
Supply chain executives certainly have their hands full. They've already been working twice as hard over the past few months to correct the liquidation frenzy that hit many retailers. We've recently seen an accelerated adoption of digital supply chain technologies to help curb some of the chaos. I'm encouraged by this development, and I suspect it helped drive some of the early summer "deal days" as a supply chain barometer and stress test. That type of future-planning with real-time data will be especially important since ecommerce is expected to grow again this year.
Here's how supply chains can use data to their advantage for both everyday planning and seasonal pushes. This will help ensure that product assortment is on trend, in-stock and sold without struggle – both during the holidays and every day that follows.
Only the agile will survive
If there is one lesson that we've learned from the pandemic it is that real-time agility in business is essential to survival. Supply chain analytics must be more precise, leveraging the power of real-time data to give a full view of everything that matters to retailers. Gartner's survey showed that 60% of chief supply chain officers are expected to make faster, more accurate and consistent decisions in real time. The only way they can do this is by harnessing the data available to them. Its why digital transformation of supply chains has been an ongoing hot topic and necessity to compete in our data-driven world.
Knowing that inflation fears are rising for consumers, retailers understand that widening the return window will give customers more opportunity to shop early and spread out their spending with confidence.
Use data to your advantage
Business is faster, more dynamic and more complicated than ever before. But that doesn't mean it is impossible to keep up – this is exactly what data is there to solve. Tracking the current pulse of the modern-day supply chain through data is a more strategic approach to predicting production and inventory fluctuations. Data-driven supply chain management avoids common pitfalls like production line failures that could endanger getting holiday specialty items to the consumer on time.
Supply chain leaders need to harness the growing universe of supply chain data. Instead of only looking backward to historical patterns for information and insight, incorporate views like a "Last Price Paid" feature that alerts clients on what items are affecting their bottom line. This gives supply chain executives more visibility and the opportunity to react in real-time to changes in the business.
Supply chain leaders also need to ensure they are taking full advantage of all relevant and available data. This means expanding their access and analysis to data from other departments like marketing, which handles promotions and have a unique view of consumer likes, dislikes and motivators. In addition to internal data, third-party data from vendors or suppliers can fill in gaps to broader business patterns. Once these data sources are in order, supply chain executives can assess data quality and relevance, automate the flow of that data into systems and leverage technologies like artificial intelligence (AI) to help optimize forecasting.
Go in the black with ease
It's clear that supply chains have been working extremely hard to modernize and become more agile, especially in a world where business disruptions are around every corner. Those that lean into real-time supply chain data and analytics will be the ones who will celebrate being in the black this holiday season.