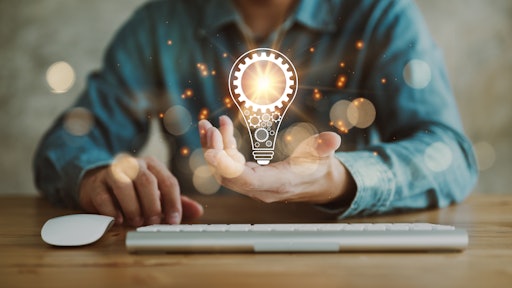 Looker_Studio/stock.adobe.com
Supply chain transparency is essential for managing rising levels of risks in a business climate where corporate practices are attracting increasing legal and regulatory scrutiny.
While many companies struggle to achieve full transparency, improved supply chain visibility and traceability technology can be part of the solution. However, before implementing any technology, it is important to have internal alignment on your company's transparency objectives and KPIs. Where does supply chain transparency lie within your corporate strategy? True transparency requires buy-in from various departments and levels of a business. Alignment on the scope, timeline and objectives of the project will make collaboration between external and internal stakeholders much smoother.
Once the objectives are finalized, it's time to look at the right technology solution for your company's needs. Here, we look at five questions to ask a vendor to help you decide if their technology is right before bringing them on board.
1. What type of data and network can the vendor provide?
Partnerships with third party industry-accredited data sources, can help you dive deeper into your supply chain partners and give you a well-rounded view of your global supply chain. Insights and alerts around natural disasters, and port closures, or financial risk scores and news coverage on your partners can help you understand underlying risks in your supply chain.
A vendor with an extensive background in your particular industries might already have many of your suppliers enabled on the platform. This saves you time on onboarding and training them as they would already have their data on the platform to share with your company.
2. How easy to use and interoperable is the technology?
The vendor's supply chain technology must be easy to use and be interoperable with existing systems and technology.
Ensuring that your supply chain partners can easily share relevant shipment or product data is a critical success factor for any supply chain transparency solution. For a successful implementation, you really want technology that is intuitive enough for even non-technical people to use.
Interoperability with your existing systems is equally important. Our customers always ask about integration with existing ERP and payment systems, for example, or other external platforms and how easy Serai is to operate alongside their systems.
3. Does your vendor have the relevant industry experience?
When we speak with new customers we are always asked to provide case studies on how we've helped companies in their industry achieve supply chain transparency. Ask your vendors if they are on top of new regulations, trends and data sources, and if they have experience dealing with large supply chains.
We look at the challenges and pain points our customers have and work together to overcome them. Any previous success stories and metrics would be helpful with your decision making.
4. What are their data privacy and compliance standards?
Companies with business-critical supply chains are always uploading data that is considered confidential and they certainly don't want to disclose that information publicly. This is why it is important to make sure the vendor's platform is secure and whatever data they upload is kept private.
In addition to data privacy and security, it is important to ask how well the vendor is up to date with any compliance standards.
5. Does the vendor provide an experienced support team to you and your supply chain?
Gaining supply chain transparency takes more than the right technology - you also need to engage your suppliers effectively as you implement your chosen solution. So it's important for the vendor to have the right in-house expertise to help you and your supply chain partners navigate the challenges of achieving transparency. This includes product and implementation experts to ensure a seamless onboarding process and account management to provide ongoing support.