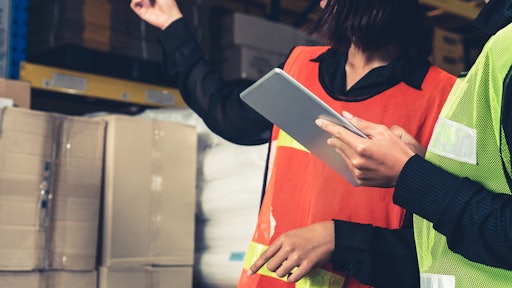 Blue Planet Studio/stock.adobe.com
The COVID-19 pandemic continues to be a disrupting factor affecting supply chains and suppliers' production capacity. China's recent shutdowns of factories and ports as well as the war in Ukraine is contributing to the ongoing disruptions. In fact, a recent McKinsey Global Institute report predicted that most companies could expect major supply chain disruptions every 3.7 years.
Many companies of all sizes continue to face delays, product shortages, and rising costs linked to disruptions. With no sign of relief, the world is realizing that time alone will not solve the "Great Supply Chain Disruption." Companies trying to navigate these murky waters with traditional business models are in for bigger surprises. Organizations that address these challenges head-on and invest in better business practices stand to gain an advantage in both the short and long term. It will require investment, technology, and a refashioning of the incentives at play across global business.
In order to mitigate threats throughout the supply chain, the most important thing businesses can do now is to ensure supply chain flexibility, visibility, velocity, and resilience.
Flexibility, visibility, and velocity
The new normal of supply chain disruption brings with it valuable lessons. While many businesses faced a fluid and unexpected path, most did emerge with a clearer understanding of what to expect over the next few years and how to overcome obstacles. The importance of flexibility, visibility, and velocity are among those lessons.
Before the disruptions of the last few years, flexibility, visibility, and velocity in the supply chain were treated as optional, often provided by way of 'add-on' or 'value- add' services which is not quite good enough anymore.
Renewing the approach to transparency and visibility across the supply chain is critical in light of the uncertain future in this period of the Great Disruption, now clearly extended, with no end in sight. Increased transparency can better prepare stakeholders to deal with changing regulatory, environmental, or compliance requirements while solving supply chain dilemmas. Visibility, through better partner communication, is becoming increasingly important to supply chain leaders.
The importance of end-to-end communication with suppliers and partners across the trading network from their perspective cannot be overstated. Through the right technology, organizations can ensure that the appropriate information is collected, stored, and disseminated, and when partners are onboarded quickly to meet these unexpected scenarios, the results are a positive impact on business and other concerns.
The importance of omnichannel integration
Today's emergent Integration-Platform-as-a-Service (iPaaS) and Software-as-a-Service (SaaS) solutions are designed to meet evolving integration needs by providing API connections and transformations in easy to consume, point and click modules that connect one system to another in a SaaS environment. In short, this enables interoperability between systems quickly.
Many of the iPaaS, Cloud, and SaaS solutions are built for the cloud and ease of use; but the best solutions offer native applications that provide the key supply chain context to these integrations. An extensible platform with native applications allows customers to find the app that corresponds to their partners' business model; install the app, and immediately start adding value to the partner and channel communications. In this way, the solution not only connects to your supply chain but also provides the visibility and velocity of implementation required to ensure that your supply chain is resilient as well.
According to a report by HelpNetSecurity, over 98% of global companies are now planning to boost the resilience of their manufacturing supply chains, however, 37% have yet to implement any measures.
A true end-to-end digital supply chain connectivity solution lets you get a true view of your partner's potential, whether it's warehouse space, the number of available trucks, or stock levels. With that information, supply chain executives have options to shift or branch into additional partners to avoid the impact of the worst disruptions and get their products into their customer's hands efficiently.
Click here to hear more about visibility in the supply chain:
Finding resilience
Resilience is a key to continued success in the New Normal. Flexibility, visibility, and velocity are the pieces that combine to build that resilience. By offering real, innovative capabilities for intelligent automation and multi-channel integration, solutions have helped many companies affected by today's disruption connect to multi-tier supply chain networks, markets, and core systems around the world to deliver a unified integration for the future
Accurate forecasting requires detailed and factual data. Getting visibility into that data begins with improvements in business communications. Businesses need to plan now to increase visibility and improve communications so that they can reduce the likelihood of issues caused by the supply chain disruptions as seen in the recent past.
In the face of extreme disruption, a flexible, visible, and resilient supply chain has risk mitigation built-in, and it is possible to see what points along the supply chain are at greatest risk and where you can go for reinforcements. COVID-19 exposed great weaknesses in supply chains and the result was bare shelves at retailers and sold-out products online. It seems likely that many of the pressures that have impacted the global supply chain in 2020 and 2021 will continue into the foreseeable future.