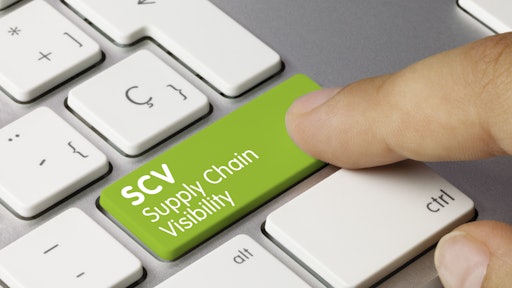 ©momius — stock.adobe
The headlines won't stop coming.
Even in the last few weeks, alerts of shortages continue to run rampant. And, it's not like the supply chain issues of yesterday have fallen by the wayside. Hard-hit industries like manufacturing, lumber and technology, for instance, continue to face issues that have persisted for well over a year.
This is the new reality, and the way everyone did things before the pandemic doesn't matter anymore — because it's not coming back. Let's be clear, though, the Coronavirus disease (COVID-19) didn't create the supply chain problems today's companies are facing. They've been there for a while.
All it did was expose them.
Disruption is the New Normal
For years, the top priority of chief procurement officers all around the world was simple. Cut costs.
Now, for the first time, Deloitte's 2021 findings revealed that the top concern of CPOs today is "driving operational efficiencies."
This isn't a coincidence. The business climate today is inseparable from the real one — where humans are now simultaneously fighting catastrophic environmental change, widespread geopolitical tension and a deadly pandemic — and supply chain experts must be prepared for anything the world might throw at them next.
So, who will be best positioned to succeed? How can they prepare for seemingly unforeseeable events (like the Suez Canal blockage, for instance)? And what does it mean to be "agile" in this day and age? Let's start by thinking about four key stratagems, ones that will poise supply chains for success, and yes, agility.
Forge strong global networks with reliable connections. It sounds obvious, but you are the strength and reliability of your network. Without it, you're nothing.
Create redundant and resilient processes that can withstand change and upheaval. In a high-risk, high-volatility world, building redundant and resilient processes is integral to not only succeeding, but also surviving. The days of single-threaded supply chains are now well in the past.
Build flexible plants that can shift at a moment's notice. Some companies were able to shift to making hand sanitizer in an instant at the pandemic's outset, utilizing flexible plant strategies and shorter runs to help fill needs and keep operations running.
Intelligently automate key processes with artificial intelligence (AI) and next-generation technologies. From manufacturing to shipping to end customer, modern tools and technologies will help maximize the supply chain's efficiency. Being a digital laggard will mean lagging behind.
Knowing these key pillars is one thing though. Putting them into action is another entirely.
Click here to hear more about technology that can help mitigate disruptions:

Embracing technology, enhancing the ecosystem
After the events of the last year, the C-suite is now keenly — and painfully — aware of the power of an agile supply chain. Its weakness can bring a company to its knees. Finally, executives are prioritizing supply chains that are built to break and investing in related technology is top of mind.
One thing is visibility. By building clear and highly descriptive supply chain ecosystems, businesses can have visibility into everything that's happening, from one end to the other. Whether examining indirect suppliers, direct suppliers, plant data, equipment update information or some other data point, high visibility fosters ease and efficiency, regardless of what challenges arise.
There's nothing more frustrating than not knowing where your order is or when it's arriving. Whether attempting to undergo home renovations, order furniture or even buy toilet paper, consumers over the last year have consistently been faced with tracking pages showing wildly fluctuating arrival dates.
Companies who embrace next-generation technologies and construct agile supply chains to gain higher visibility will be set up to resolve those difficulties and to succeed in the most important area of all -- communication.
With disruption as the reality, companies must improve their messaging and interactivity to keep consumers informed, updated and happy. Technology can help with all of that, giving companies better insight into what the problems are, why they're happening and when they'll be resolved. That's why companies that are truly sophisticated in this area won't only survive — they'll excel.
Because when it comes to supply chains, companies must be proactive. If you're caught reacting, it's already too late.