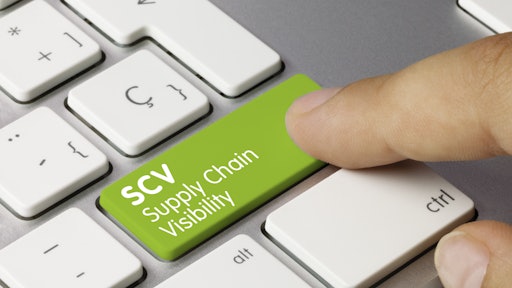 ©momius — stock.adobe
Is it too early to start worrying about whether supply chain problems will spoil the holiday season this year?
Unfortunately, no. Shortages of everything from microchips to resin have persisted throughout the summer as consumers and manufacturers alike have sought a return to normalcy. At the same time, the pandemic continues to drive spikes in demand for certain categories. Collectively, we are yearning for the old days, when "out of stock" was a theoretical concept, not a daily reality.
But, the future seems uncertain. There are currently 350,000 loaded goods containers stacked on docks in the Yantian port of Southern China waiting to be sent to Western nations. Shipping that traditionally took 20-30 days is now taking 60-75 days, and the costs involved is skyrocketing.
These backlogs are likely to impact what merchandise is available and cost shoppers significantly more this year. And, the impact of the Delta Variant on supply chains is still uncertain.
Companies aren't taking this lightly; they are undertaking measures like reliance mapping, building detailed and multilevel charts of supply routes and parties that can uncover chinks, weaknesses and risks. They're redesigning networks and identifying new suppliers.
But, that's not enough. Transportation management systems alone won't solve the problem. Businesses must create hyperconnected supply chains that link all internal and external partners. They must embrace connected planning with procurement and finance.
Hyperconnected supply chains enable companies to better forecast risks and spot imbalances between supply and demand. They help avoid delays and additional costs while empowering mangers to make faster decisions with greater degrees of confidence.
The key elements in these transformations are digital technology, change management and data. To get started, companies must:
Move data to the core of the organization. Data is at the foundation of any effective digital practice. For example, leverage data to assess multiple demand-supply scenarios to fulfill constrained-supply scenarios and improve available-to-promise inventory.
Embed a culture of collaboration within your organization,

as many supply chain solutions cut across departments, verticals and entire industries. This will require de-emphasizing the goals of functional silos in favor of driving company-wide benefits. To do this, planning and operations must start with the consumer and work backward across plan, execute, deliver and collect.

Integrate AI and combine its insights with the context and knowledge of the workforce

. People and artificial intelligence (AI) function best in synergy with one another, so to get the most out of both you need them to work together effectively. One semiconductor business is optimizing the yield for billions of dollars of wafer inventory to maximize revenue and margin across the portfolio of products.
Building a hyperconnected supply chain creates opportunities on several fronts. For example, a company could build a so-called digital twin. These virtual recreations of existing supply chains are the ideal space for both monitoring existing conditions and testing out modifications – as well as revealing otherwise unforeseen consequences.
Click here to hear more about digital twins:
Achieving this consolidation of real and virtual worlds will allow businesses to meet and anticipate the burgeoning expectations of their customers without shouldering any outsize risk. And, that means better relationships with suppliers as well as fewer surprises and changes.
The pandemic cast a harsh light on supply chains around the world. But, it also helped enterprises identify the vulnerabilities that may have been hidden before. Companies that act now to create a hyperconnected supply chain will build a competitive advantage -- in good times and in bad.