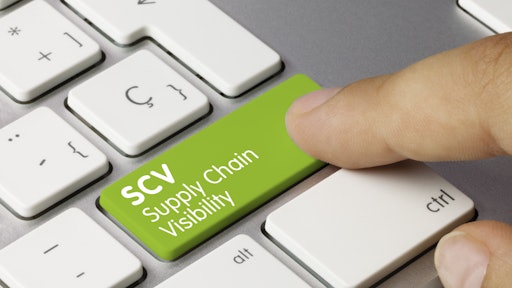 ©momius — stock.adobe
As the Coronavirus disease (COVID-19) recedes in some parts of the world and international commerce regains momentum, a common differentiator has emerged among many businesses that survived the pandemic intact or even grew stronger despite it vs. those that fell behind -- participation in alliances and consortiums. Working in tandem not only with one's trading partners, but also with firms offering complementary products or services that mutual customers rely on, businesses withstand disruption far more effectively when they band together than when they stand alone.
By instilling visibility across the interconnected business processes of trading partners, digital networks enable buyers and suppliers to fuel agility, facilitate collaboration and foster resilience. But, how do businesses achieve visibility across the value chain sufficient to counter disruption or substantially mitigate it? For many, the answer lies increasingly in the integration currently underway between key commercial networks – particularly those involving procurement, logistics and asset intelligence – leading toward a 360-degree view of business operations, both within a firm's four walls and across those of its trading partners. This trend toward integration gathers pace as supply chains begin to mend links having frayed during the pandemic, and as the rise of cloud-based platforms ushers in a convergence of operational data.
Meanwhile, as business-to-business commerce gradually returns to pre-COVID-19 patterns, nearly every industry in every region exhibits greater stratification by specialization than ever before. The more that firms attenuate the scope of the value proposition they offer to direct customers, the more they necessarily shift reliance to partners to deliver complementary or ancillary products, services or processes they might have provided beforehand directly. A business' success becomes as closely entwined with that of its partners as with that of its customers. This shared destiny hinges on the quality of the digital networks enabling businesses to "talk" to each other, manage joint risk and anticipate fluctuations in supply and demand.
But, navigating the shared destiny of trading partners involves more than establishing transparency across linked business processes. It also requires an ecosystem of firms whose specialty entails strengthening multiple links in the value chain, through solutions centered on sourcing, purchasing, contracting and payments. The mutual success of trading partners rests on their dual ability to identify the "white spaces" of friction between uneven procurement and supply chain processes, and to connect with specialized financial institutions and professional services providers capable of filling them. Here again, digital networks uniquely present such an environment, where increasingly integrated business processes draw upon common repositories of data in the cloud to precipitate connected commerce and collaboration among trading partners.
Yet many companies still rely on spreadsheets and other siloed information for their interactions with customers, suppliers, manufacturers, distributors, service providers, shippers and carriers. These largely linear, one-to-one connections create closed systems that limit visibility, constrain collaboration and fail to discern risk until often too late. This vulnerability renders businesses hard-pressed to anticipate disruption, let alone counter it. Connecting an organization's critical partners through a unified network of intelligent enterprises, by contrast, breaks down the barriers that can obstruct visibility and opens up opportunities to create newfound value for mutual customers. A unified, collaborative, intelligent network also overcomes the challenges associated with disconnected data and fragmented business processes that can leave businesses prone to disruption.
As businesses chart a post-COVID-19 recovery, where resilience not only deters disruption but deepens competitive advantage, they do so having learned crucial, if at times painful, lessons from the pandemic. Above all, there is strength in numbers and in visibility. A business is only as strong as the trading partners upon whom it relies to create enduring value for mutual customers. Teamwork and transparency are paramount. At the same time, that strength is only as reliable as the visibility that connects those partners in all the many operational processes that contribute toward a sum of customer value greater than all its constituent parts. Increasingly integrated business networks, powered by the cloud, lend substantial capabilities in service of trading partners, the ecosystem that nourishes them and the competitive advantage that accrues collectively.