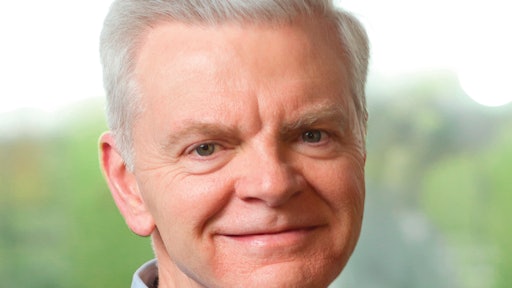 There was a time when the latest craze in consumer technology did not completely alter the day-to-day operations of the supply chain landscape. Today, that is not the case. The emergence of the always-on, instant gratification Internet/mobile/social culture created a new type of consumer—one who is particular, displays less brand loyalty and demands faster delivery times and lower prices.
The ability to adapt to these rapidly changing consumer habits and technology trends put manufacturers, distributors, logistics professionals and retailers in a tailspin. As they try to play catch-up with the current commerce landscape, they find themselves asking, "What's next? How do we prepare for the challenges of tomorrow while we are still trying to optimally satisfy the demands of today?"
The solution is simple to identify, yet increasingly harder to obtain—enterprise-wide inventory visibility. While the concept of inventory visibility is not new, the importance of achieving an end-to-end, collaborative, information-sharing supply network has never been greater.
If it were easy, it wouldn't be worth it
While the benefits of inventory visibility are proven, achieving it remains elusive to many organizations. In an effort to balance service against cost, many enterprises have turned to contracting out both production and distribution to increase their financial and product agility. While this can provide solid advantages for companies, it also introduces two elements of supply chain risk: greater complexity and distance. Companies find themselves in a catch-22. They leveraged outsourcing but that outsourcing blurred their visibility of the supply chain, causing an imbalance between creating a positive customer experience and keeping costs in check.
To restore balance, businesses must establish and execute upon the four building blocks of global inventory visibility.
Internal, Site-Specific Inventory Views: It would be easy to assume that visibility to internal inventory is simple to achieve. After all, it is all under our control, right? Well, yes and no. The problem lies with having too many different places where inventory resides and the systems that track it. Many enterprises have one or more ERP systems that track inventory at a high level for financial purposes but don't necessarily track where the inventory is physically located. Often, multiple distribution systems—such as Warehouse Management Systems (WMS) and Transportation Management Systems (TMS)— primarily track inventory at specific locations or while in transit, between specific locations. And, of course, retailers have a percentage of their inventory on store shelves but often do not have good visibility into what is actually in each store and where.
External, Multi-Enterprise Inventory Views: It is rare today to find vertically integrated corporations where all inventory resides within the enterprise. Most companies have many suppliers that provide finished goods, components or raw materials that all need to be monitored and tracked. Many also use contract manufacturers, co-packers and/or third-party logistics providers (3PLs) as integral parts of their extended supply networks. And companies that supply retailers have much of their inventory tied up in those retail locations. Unfortunately, the inventory located in all these external locations is usually not visible across the supply chain. Each external company or site typically tracks its own inventory using its own systems. These external systems come from a plethora of sources, built upon different technologies and communication protocols—and hence they do not readily interact with each other. Therefore, trying to pull together a single consolidated view of inventory across the supply network is very challenging. Yet, achieving consolidated visibility is essential for management to make intelligent sourcing, order management and fulfillment decisions; as well as to quickly react when disruptions occur.
Communication Vehicles: Having communication capabilities that can gather and translate inventory information from all internal and external sources is crucial to a successful inventory visibility program. Success requires a means for gathering data from multiple internal and external sources, which may include direct computer-to-computer communications and input from Web portals or EDI network transactions. Cloud-based connectivity applications can be especially helpful in gathering inventory information because they enable simultaneous input from many sources, such as from your network of tier 1, tier 2 and tier 3 suppliers. Mobile devices can be used to gather inventory data from small, non-automated locations. As you gather the data, you will also need translation technology that can recognize the disparate input formats and protocols and translate them into a common input stream for use by your processing systems. The translation technology becomes the hub of your trading partner network, synchronizing data and workflows so all parties can leverage the information to better serve customers.
Execution Capabilities: Companies require inventory visibility so they can react to changes quickly, whether those are evolving market conditions, supply disruptions or demand volatility. Responsive and resilient supply chains demand execution systems that are built to be adaptive, beginning with event management and alerting capabilities for immediate, proactive response to disruptions or other supply problems. Next, WMS and TMS systems must be able to quickly react by resourcing or repositioning inventory and re-optimizing shipments. Finally, near-real-time analytic systems are required to uncover supply network trends and sources of problems for immediate action by decision makers. It is only through this ability to "see" across your supply network and take action accordingly that inventory visibility becomes an effective business tool.
The key to customer satisfaction
As you can see, visibility means more than just awareness of where materials are at a given point in time or the amount of goods in a warehouse. Instead, visibility means a window into a wider range of data, supply chain processes, events and patterns that enable automation, dynamic responses and adaptability. This allows organizations to reduce inventory levels and delays associated with supply chain disruptions while ultimately improving customer service levels.
Although manufacturers, distributors, logistics professionals and retailers may not be able to slow the rapid pace in which technology and consumer demand are constantly evolving, establishing inventory visibility throughout the supply chain will allow organizations to see changes sooner and give them more time to plan ahead of the competition.