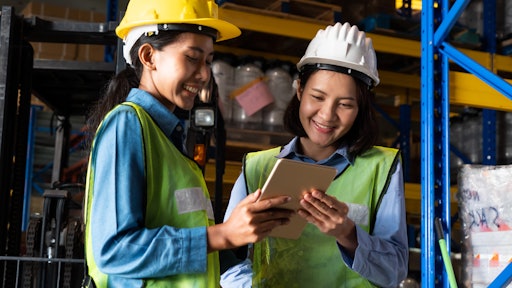 Blue Planet Studio AdobeStock_420128434
Close to 44% of consumer packaged goods (CPG) leaders are accelerating digital transformation to improve quality, according to a new survey released by Rockwell Automation Inc.
"The CPG industry has been hit hard by a perfect storm of challenges over the last year, with disruptions in the supply chain, a shortage of workers, and inflation all contributing to a dramatic impact on businesses," says Lee Coffey, strategic marketing manager – consumer packaged goods, Rockwell Automation. "Adapting to these changes requires agility, innovation, and a willingness to embrace new ways of working to survive and thrive in these uncertain times."
From Rockwell Automation:
• 52% of CPG manufacturers see inflation as their biggest external obstacle in 2023.
• 42% of businesses are accelerating their digital transformation to keep pace with competitors, while 44% are doing so to improve quality.
• On average, businesses in CPG invest just over one-fifth of their operating budget on technology with the Top 3 investments in cloud technology (45%), supply chain planning (42%), and cybersecurity (41%).
• 57% of businesses are using software to automate processes and 63% are using it to better track corporate data. Notably, 48% of leaders are increasing process automation to address labor shortages.
• 90% of CPG manufacturers believe they will maintain or increase the size of their workforce as a result of technology, with 38% expecting to repurpose their existing workforce and 29% assuming they'll hire more workers due to technology adoption.
• 31% of CPG manufacturers report smart manufacturing initiatives have helped deal with the impact of the COVID-19 pandemic and keep pace with market transformations. Additionally, 28% report smart manufacturing is helping them mitigate cybersecurity risks.
• 95% of CPG manufacturers have ESG initiatives in place, with 44% pursuing sustainability and ESG initiatives as a competitive differentiator.