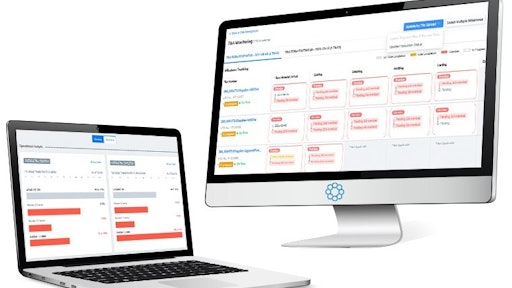 Inspectorio
Inspectorio debuted Inspectorio Tracking, a holistic platform that leverages machine learning and incorporates quality, compliance and production tracking to empower companies with real-time data from the production floor.
"The past year and a half has exposed multiple issues within the supply chain caused by outdated processes, procedures and technologies," says Carlos Moncayo, CEO of Inspectorio. "Communication failures became commonplace and even the norm. Now is the time to focus on solving these issues with technology that provides better insights into tracking data at all stages of production. With Inspectorio Tracking, we will lead the advancement of software for the supply chain and empower businesses from multiple industries to optimize their quality, sustainability and compliance operations."
From PR Newswire:
The platform provides objective and reliable data to all supply chain partners as well as reporting for each purchase order to identify areas of risk or delays timely.
The production tracking management software includes digital tracking of the status of purchase orders to prevent delays and help improve on-time delivery performance, customizes production tracking forms to collect order tracking data at all stages of production, monitors production plans to manage the risk of potential delays efficiently and allows effective collaboration with different stakeholders with advanced in-platform communication features.