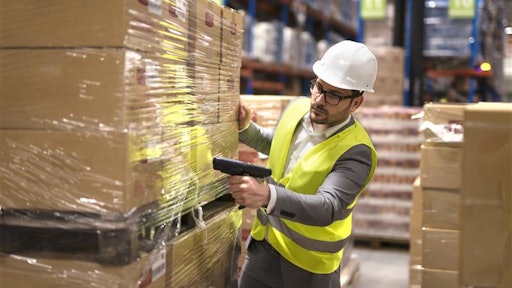 littlewolf1989/Adobe Stock
inVia Robotics partners with Rufus Labs to integrate their respective platforms, combining robotics and wearables, for a more productive warehouse. The labor shortage has ravaged the warehouse and logistics industries for the past few years, and has been exacerbated by the pandemic. The technology aims to address these issues.
Per PR Newswire:
The combination of these two technologies ensures a continuous flow of orders through the warehouse that increases picking rates with existing labor. inVia Picker robots autonomously retrieve ordered items and bring them to a stationary picker. That worker is directed by inVia PickMate software running on Rufus' android wearables & tablets to scan the items, place them in an order bin, and then scan the bin. This cycle repeats and is continuously improved with intelligence from inVia Logic and

Rufus Labs

WorkHero software to create the most efficient movement of goods and people throughout the warehouse to increase productivity.
With the first joint deployment of inVia Logic AI-driven software, and Rufus WorkHero connected operator technology , Cargo Cove 3PL will see immediate benefit across warehouse configuration optimization, worker productivity, and visibility analytics. Cargo Cove expects to double productivity as a result of the joint integration. With options to scale and add services as needed through the subscription model, 3PLs can benefit from the consistent ability to quickly and efficiently automate in line with business growth.