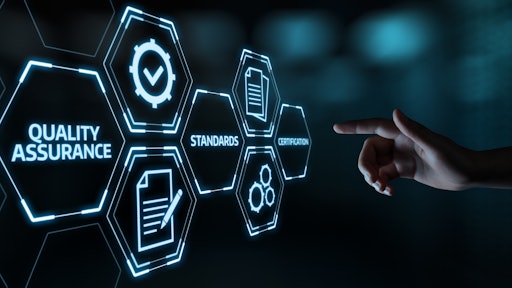 Sikov - Adobe Stock
Avetta announced plans to acquire Pegasus to help accelerate its global growth strategy. The move is expected to create what is said to be the largest provider of supply chain risk management and compliance solutions.
"Together, Avetta and Pegasus will provide our clients the largest and most complete supply chain risk and worker competency management solution in the world," says Arshad Matin, Avetta CEO and president. "The Australian government and businesses have led the way in monitoring contractor safety and compliance programs. We are excited to add this pioneering software innovator and take those insights and capabilities worldwide."
"Pegasus and Avetta both share a vision to ensure workforces are competent and safe, and risk is being managed, globally," says Adam Boyle, Pegasus CEO. "Our worker competency expertise complements Avetta's world-class supply chain risk management product, and will benefit our people, clients, and contractors as they access an even greater international network in a single provider."
From Yahoo! Finance:
Pegasus provides worker competency management, induction and learning management, supplier prequalification, site access and asset management for the construction, energy, healthcare, government, manufacturing, mining, retail and facilities, transportation and utilities markets.

Avetta's

technology platform,

Avetta

Connect, helps companies worldwide manage risk and build resilience in their supply chains.