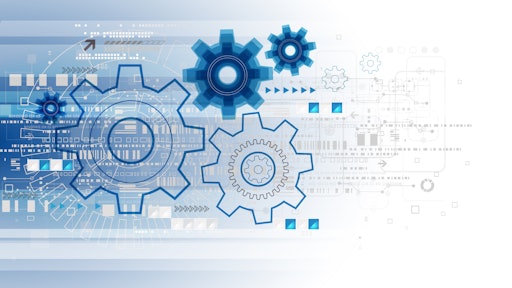 Alex/stock.adobe.com
The supply chain has been hit hard during the past few years, experiencing one setback after another. The pandemic forced manufacturing plants to close, demand fluctuated wildly as society shut down, the supply of shipping containers dried up, ports were gridlocked with unloaded vessels ... and the problems they've caused still haven't been fully resolved. Now the war in Ukraine, power shortages, economic uncertainty and worldwide inflation are further complicating matters.
The repercussions are serious and widespread. According to a recent survey by Gartner, three out of four executives said their company is suffering more frequent disruptions in the supply chain today than they did three years ago. As anyone in the business can attest, a break at any point in the chain can have a snowball effect that snarls the process from end to end.
In an effort to stabilize the supply chain and remain agile in this erratic environment, many enterprises are turning to technology. They're integrating sophisticated supply chain management software into ERP platforms that use data analytics to forecast and manage supply and demand. The right software can help businesses get a handle on massive amounts of data, providing more visibility and greater control through predictive analytics. This enables managers to anticipate problems and formulate responses to prevent, or at least soften, the resulting impact.
As reassuring as that may sound, there is a worrisome fact underlying this trend. In too many cases, the software hasn't been thoroughly tested and could fail at any time. Major software bugs that disrupt operations and affect consumers make headlines, as companies as large as Facebook and Volkswagen discovered last year.
Yet the risk of such failures is becoming more widely accepted, and in some cases, expected. To determine current software testing practices in large organizations, market research firm Censuswide, in collaboration with Leapwork, surveyed 500 U.S. CEOs and software testers, which included a substantial number of testers in logistics and transportation. The resulting Risk Radar Report showed that up to 40% of software in the sector goes to market without adequate testing, and 85% of CEOs believe that's acceptable. They're not doing this blindly, either: More than three-quarters of the CEOs polled said software failures have damaged their company's reputation sometime during the past five years.
More pressure means less testing
These sobering statistics raise the question as to why such risks are tolerated when potential failure carries such a steep price. Like many things in business, it comes down to time and money. Development teams are pressured to get new releases to market before the competition, so software development cycles are tighter. Companies don't have adequate resources to ensure the quality of their software, so they're forced to do more with less. A culture of speed over stability is becoming entrenched.
Continued reliance on manual software testing compounds the problem. The Censuswide data showed that only 43% of software testing currently involves automation, either in the form of an automation tool or some combination of automated and manual testing. Given this scenario, it's no surprise that 39% of the CEOs surveyed cited the manual process as a primary reason for inadequate testing of products released to the market.
Software teams rely on after-the-fact patching to remedy any problems that arise. Just over half the testers said their teams spend five to 10 days a year patching software after it's released. That's not much comfort to a business that encountered a software failure that derailed its operations, and it leaves even unaffected users feeling vulnerable and not very confident that the programs they're relying on will get the job done.
An entirely different approach to automation is needed
These are serious concerns as technology becomes steadily more integral to the process of managing logistics and keeping the supply chain open. Organizations depend on timely, accurate data to forecast supply and demand, to manage resources and raw materials, and to adjust prices as the changing market dictates. Without actionable data, they can easily wind up with excess inventory that hurts the bottom line or, conversely, empty shelves, disgruntled customers and lost market share.
It's obvious that logistics companies need a radically different solution. The answer is an automated approach to product testing, one that is hyper-visual and intuitive and doesn't require any level of coding skills. Too many automated testing platforms - many of which claim to be low-code or no-code - are overly complicated for average users and even software testers because they require coding skills to create a test. This creates problematic bottlenecks which slow testing and ultimately result in poor quality. When automation enables both testers and business users — who know best what they need from a program — to test software on their own, these issues disappear, not only improving software functionality and reliability but ultimately ensuring the longer-term success of the business.
Digital transformations continue to accelerate across industries and supply chain businesses in particular are relying more heavily on technology. It's essential to ensure that the tools they need can be counted on to help them operate, and thrive, in today's uncertain and challenging market.