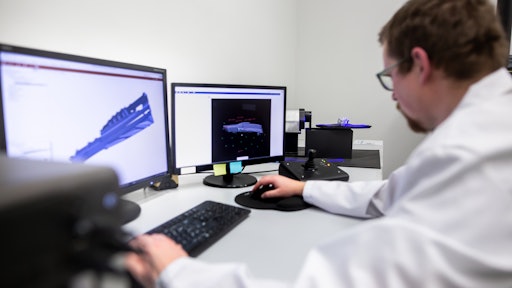 khaligo
In today's age manufacturing leaders are tasked with maintaining a consistent flow of raw materials into plants and finished goods out to buyers. This balancing act has grown even more difficult in recent years as geopolitical and market dynamics altered operations for manufacturing supply chains. The most obvious culprit is the COVID-19 pandemic, which brought supply chains to a halt, marooning ships in ports and stalling trains in freight yards. The vast majority of Fortune 1,000 companies reported pandemic-related supply chain disruptions.
Geopolitical crises are impacting global business environments including supply chains. Nearly three-fourths of business leaders feel global conflicts could inhibit their ability to sell products and services. Across manufacturing industries new supply chain focuses continue to emerge including an emphasis on execution, deeper integration of planning and execution models, sustainability practices and further supply chain visibility.
In response manufacturers are building greater resiliency into their supply chains to keep up with the times. Is your organization prepared?
Four emerging supply chain technology trends
Across the board, new considerations and roadblocks have spurred manufacturers to incorporate smart technologies like RFID sensors, enhanced Industrial Internet of Things (IIoT) solutions and Industry 4.0 tools, into their supply chains to boost performance and responsiveness. In a recent MHI survey, 78% of respondents indicated the pandemic has actually accelerated their supply chain transformation.
This momentum can't stop. Manufacturers must continue to implement technology to boost resiliency and visibility, and now is the perfect time to do it. Integrating smart technologies into supply chains can significantly improve ROI with low risk to your company's bottom line. In particular, here are four trends you need to know about — and bring on digital solutions to address:
1. New focus on sales and operations execution
Prior to the pandemic manufacturers turned to internal models predicting future demand to guide their supply chain planning efforts. These models ultimately helped manufacturers understand how to profitably meet customer demands, but the pandemic obliterated these model's utility by introducing massive uncertainty into daily operations. For example, companies were unsure of where trucks, inventory, raw materials were located at specific moments and these visibility challenges magnified and deepened planning problems.
In response to this issue many industrial organizations shifted their focus from longer term sales and operations planning to shorter term execution tactic by using intelligent technology. They updated order fulfillment time ranges as new information became available. Many industrial organizations became more agile and resilient to unexpected supply chain disruptions such as truck delays and raw material shortages.
2. Deep synchronization of supply chain scheduling models
In light of recent supply chain disruptions, manufacturing decision-makers must now know production statuses at all times. When an order is started, where in the production process it currently sits and when it is completed.
Supply chain scheduling models offer decision makers the most value in terms of today's supply chain configurations. To meet this demand manufacturers are integrating supply chain models with their manufacturing execution and predictive maintenance models and ensuring there is feedback and feedforward mechanisms in place to reflect supply chain and manufacturing realities in real time.
Further synchronization of models is necessary since manufacturing is a complicated process rife with constraints, even under normal circumstances. That makes it even more important to understand the complications associated with manufacturing to keep your business moving forward.
Growing importance of sustainability
Sustainability technology and goals are also impacting manufacturing supply chains. Nowadays manufacturers can more easily implement sustainable solutions and receive government funding to offset the costs of bringing on sustainable technologies.
Additionally manufacturing leaders are working to understand their future emissions and assess profitability when they commit to near and long-term net-zero goals. For example, some manufacturers are using advanced optimization solutions to conduct strategic economic and sustainability evaluations for their end to end enterprise. These solutions help them to tackle sustainability and profitability goals holistically. As a manufacturing leader you need to understand how combinations of potential capital and operating expenditures will simultaneously impact sustainability and profitability enterprise wide.
Rise in end-to-end value chain visibility
Vertically integrated manufacturers can make smarter decisions provided by new models and technology solutions due to end to end value chain. Such as whether to sell materials on the open market or use them to meet customer demands farther downstream in the value chain. If demands are greater than supply organizations must choose which demands to engage first. Usually starting with the most profitable ones and those related to strategic customers.
If an organization lacks end to end visibility across the entire enterprise then it cannot make decisions based on the flow of raw materials and finished goods. For example, some petrochemicals producers are vertically integrated which means that they have significant economic opportunities to better meet customer demands by coordinating across their upstream olefin crackers assets and their downstream polymers manufacturing assets and supply chain. Recent advances in technology have now made it possible to do holistic planning optimization across an extended end-to-end value chain.
Today's supply chains look radically different than they did five years ago. Market forces and technology adoption are changing the game and with growth at this rate supply chains will be completely different again even two or three years from now. Increasing the resiliency and transparency of your supply chain is more important than ever. It's now a key factor in whether your organization will survive the ongoing evolution of the industry long term.