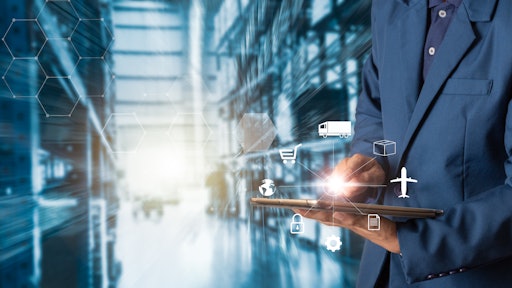 Getty Images
Trailer Bridge Inc. announced a new agreement with Mastery Logistics Systems Inc. The company will implement MasterMind, a logistics SaaS solution built for size, stability, speed, efficiency, and automation, across all Trailer Bridge business units by 2023.
"We are thrilled to take this next step in elevating the customer and employee experience for which Trailer Bridge is known and loved," said Mitch Luciano, President and CEO of Trailer Bridge Inc. "Jeff Silver is gifted in his vision of embracing the complexity of logistics. We are looking forward to putting the enhanced visibility, intelligence, and value of his MasterMind system to work for our customers and team."
"We are constantly looking for ways to innovate and improve the service we offer customers in both our ocean shipping and transportation logistics businesses. This is an exciting opportunity to use technology intelligently, not just for the sake of automating but to improve upon the experience our customers have come to expect," explained Eric Masotti, VP of Logistics at Trailer Bridge. "Jeff Silver knows the logistics industry intimately, and it's evident in this system he has created. MasterMind is a next-generation TMS and we're looking forward to putting it to work."
Mastery was launched in 2019 by Jeff Silver, the logistics expert behind Backhaulers and Coyote Logistics. Billed as 'The World's First Lovable TMS™,' Mastery embraces the complexity of the logistics industry by bringing all operating functions into a single cloud-based TMS with built-in flexibility, visibility, control, and efficiency.
"We are building MasterMind to be flexible and collaborative. Great technology doesn't homogenize or force companies into a singular method of doing business; it augments and elevates the unique capabilities that make a company stand out in its space," said Jeff Silver, Mastery CEO. "Trailer Bridge has succeeded in differentiating its service with an exceptional company culture and commitment to high-touch service, and I am looking forward to working with them as they continue to build and grow."