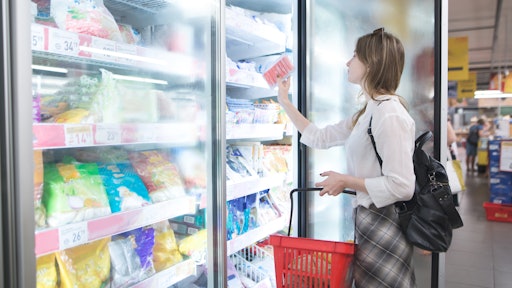 bodnarphoto - Adobe Stock
Cloudleaf, Inc., the leader in next generation digital supply chain solutions, announced the results of its inaugural State of Supply Chain Visibility report, which revealed that 92% of companies claim they cannot trust the data they have on product traveling through their supply chains. The findings expose decades-old blind spots in supply chains as the root cause of costly problems. This is particularly true for maintaining cold chains, which come with the added challenge of keeping product at a specific temperature throughout its journey to the end consumer. Not only did respondents express major gaps in supply chain visibility, the results uncovered pharmaceutical companies alone are losing between $95 million and $138 million annually on average in medical inventory spoilage due to failures in the cold chain, and food and beverage companies are similarly losing between $71-$179 million for the same reasons.
Cloudleaf collaborated with Sapio Research to survey 210 U.S. supply chain decision makers across the pharmaceutical and food and beverage industries between October 19 and November 6, 2020. The goal was to understand their biggest challenges, where product loss is happening in the supply chain (cold chains in particular), and how much it's costing them. Key findings included:
Other key findings in supply chain visibility are as follows:
92% of total respondents said they could not 100% trust the data coming in from tracking products within their supply chain.
99% of respondents in the pharmaceutical industry claimed to be using some sort of manual processes to achieve supply chain visibility.
Product damage or spoilage (30%), temperature excursions (25%), unexpected delays (24%), lost or misplaced inventory (21%) and compliance issues (20%) are the Top 5 current supply challenges plaguing the industry.
87% of respondents in the pharmaceutical industry said they do not have 100% visibility into the condition of products in their supply chain during the last mile of delivery.
"The COVID-19 pandemic has made abundantly clear how crucial end-to-end supply chain visibility truly is. The findings of this report illustrate a crippling reality for high value supply chains and cold chains today," said Mahesh Veerina, president and CEO of Cloudleaf. "A vast majority of companies recognize that the traditional methods of monitoring product as it travels through the supply chain simply do not offer the visibility necessary to ensure quality and compliance. Reliable end-to-end visibility is a capability that cannot be compromised in the highly regulated pharmaceutical and food and beverage industries. At Cloudleaf, we're dedicated to uncovering these critical visibility blind spots to help minimize waste and get products to the people that need them most."
The state of food supply food
The pharmaceutical and food and beverage industries share many of the same challenges: transporting sensitive, perishable goods, and adhering with regulatory requirements to ensure product quality and integrity. They reportedly face similar challenges in meeting these goals as well.
The top challenges reported by respondents in the industry included:
· Product damage or spoilage (28%)
· Temperature excursions (28%)
· Unexpected delays (28%)
· Lost or misplaced inventory (19%)
· Compliance issues (19%); and
· Inaccurate data (19%) – a tie between the last three
Nearly 79% of respondents in the industry reported they are using some form of manual process to achieve supply chain visibility. Meanwhile, 44% said they are using spreadsheets, while 43% said they are using pen and paper and 27% are using alarm clocks.
The reliance on these out-of-date methods is costing companies – both financially and in their ability to deliver to their end consumer. Almost $71 million on average is lost annually from fresh food spoilage due to cold chain failures. This jumps to $179 million for companies of 1,000 or more employees, and 3% of respondents in the food & beverage industry claimed to have lost $1 billion or more annually from fresh food spoilage caused by cold chain failures.
What's more, 97% of food and beverage respondents said they have experienced at least some product spoilage during fresh food shipments, contributing to worldwide food insecurity and waste. Lastly, the survey also found a correlation between larger companies and higher risk of greater food waste.
Tracking soft and hard attributes
Cloudleaf's Digital Visibility Platform addresses these challenges head on by delivering complete end-to-end visibility on the order life cycle and the related physical product flow life cycle by tracking both hard and soft attributes. Tracking both hard and soft attributes eliminates the blind spots that persist in the cold chains today. Hard attributes are traditional attributes such as location, temperature, vibration, humidity, etc. These have traditionally been tracked by companies, though not always in real-time. Soft attributes add critical context to these hard attributes.
There are two types of context for soft attributes: (1) business process context such as order life cycle, inventory, payment terms and (2) environmental context, such as weather and traffic conditions. The added visibility soft attribute tracking enables additional granularity to visibility and helps companies unlock capabilities such as faster detection of problems, quicker identification of root cause, and faster resolution, all of which culminate in reduced product loss and efficiency improvements with inventory being in the right place, at the right time and in the right condition.