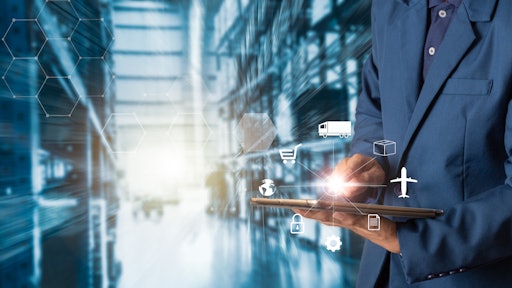 Getty Images
Dulany Industries Inc. and SeaPoint Industrial Terminal Complex recently announced the launch of the new CleantechCampus @SeaPoint in Savannah, Ga., an incubator for companies, organizations, and higher educational institutions dedicated to advancing clean technologies in manufacturing, warehousing, and terminal operations. Designed to encourage innovation and creative synergy, the Cleantech Campus @SeaPoint is headquartered in an existing 60,000-square-foot R&D facility overlooking the Savannah River, located at 100 SeaPoint Blvd. in Savannah, Ga.
SeaPoint is currently offering free office space for one year to companies, organizations, and educational institutions focused on clean technologies related to manufacturing, warehousing, and logistics, the three core industries underpinning the larger SeaPoint Complex. Tenants can utilize existing labs as well as a shared conference room and a common kitchen. The two-story building will serve as the hub of an exciting new creative campus co-located with existing industrial activity utilizing clean technologies. An existing solar farm, steam-driven electricity generator, and green space are conveniently located onsite. Educational programming, mentorship opportunities, free parking, and complimentary 24/7 security are available.
"We want to encourage like-minded companies, organizations and institutions to work together to develop new world-changing clean technology solutions," said Reed Dulany, President and CEO of Dulany Industries, Inc., the parent company of the SeaPoint Complex. "Our goal is to offer a collaborative, supportive environment for the people who are revolutionizing the sustainability of commercial activity, specifically in manufacturing and logistics industries."
The Cleantech Campus @SeaPoint is a unique resource in the Southeast, providing a strategic location where clean technology companies can learn, grow, and develop creative initiatives focused on sustainability.
"A cleantech incubator will bring more cleantech companies to the region and will provide support to help those companies grow," said Jennifer Bonnett, executive director of The Creative Coast in Savannah, Ga. "These companies will create high-wage, technology-focused jobs that are, in some ways, 'future proof,' as they are creating the technologies that will power our world in the future. I believe cleantech is an industry where Savannah has an opportunity to lead."
SeaPoint Industrial Terminal Complex is located along the Savannah River at the first berth encountered when entering the Port of Savannah. With more than 600 usable acres of land, a mile of deep-water access and existing rail, utilities, and infrastructure in a Federal Opportunity Zone, SeaPoint offers unmatched opportunities for corporate partners.