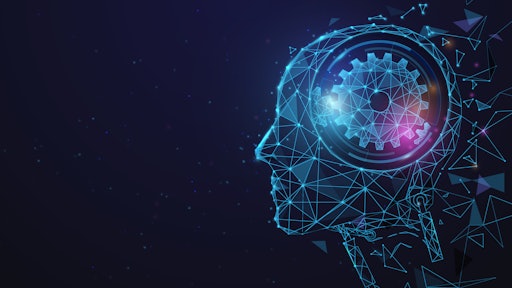 pickup - stock.adobe.com
Preddio Technologies introduced its application-specific approach to simplify IoT solutions for the enterprise. The company also announced that it has raised $1M in funding from individual investors to grow its team and enable businesses to maximize and preserve the value of physical assets. Preddio offers a simplified, turnkey IoT solution by pairing a curated selection of sensors with optimized hardware and software to meet enterprises' needs to implement condition monitoring, remote asset management, and performance analytics.
Powered by Preddio™ IoT solutions leverage libraries of secure and reliable IP blocks that are personalized to solve specific business challenges. The company has developed proven, reusable technologies so that enterprises can significantly reduce their time to market. Furthermore, Preddio's end-user interface and applications are simple to navigate and manage via the cloud. Plug-and-play dashboard designs transform the complex nature of IoT into a discernible experience.
"Confusion, lack of clear value propositions, and unneeded technological complexities have been major roadblocks to enterprise IoT adoption," said Aaron Ganick, President and Co-founder of Preddio Technologies. "Our application-specific approach eliminates these hurdles by drastically reducing both the complexity and time to market for any enterprise interested in leveraging an IoT solution to maximize and preserve the value of physical assets. In a remote world where maintenance teams are distributed, Preddio makes it possible for nearly any industrial or commercial enterprise with physical assets to utilize IoT to not only be alerted to potential problems, but to prepare for unforeseen issues, and prevent downtime."
The first enterprise that Preddio has developed an application-specific IoT solution for is the A.W. Chesterton Company. Preddio worked with the global sealing solutions provider to create Chesterton Connect™, a simple IoT solution that enables A.W. Chesterton's customers to safely and conveniently monitor equipment vibration, surface temperature, process temperature, and pressure in real-time. To date, over 5 million data points have been collected. Sensors combine with a user-friendly app that allows customers to connect to multiple assets,​ providing a holistic view of the equipment's overall health. The mobile app and the LED display on each asset signal alerts during undesirable events so that customers can allocate resources, avoid downtime, and circumvent failures.
"We turned to Preddio to develop a simple, easy to navigate, customer experience that allows those new to IoT and equipment monitoring to realize real business benefits," said Steven Bullen, Global Product Line Director at A.W. Chesterton Company. "Working with the Preddio team to rollout Chesterton Connect enabled our customers to collect and visualize data that is critical to the reliability of their rotating equipment, such as pumps, mixers, and gearboxes. The Chesterton Connect app has already saved our customers hundreds of thousands of dollars in unplanned downtime. In some cases, just minutes after installation."
In addition to helping companies such as A.W. Chesterton with predictive and preventive maintenance, Preddio can also be utilized by enterprises looking to move into Industry 4.0 by providing digital replicas of their physical assets in the field. This digital twin technology takes real-world data from sensors on assets and relays that into the cloud as inputs. Preddio can then produce trendlines and simulations on an asset's digital twin to see how the real world asset will be affected by those inputs now and into the future. The digital twin allows traceability by housing historical data from the real-world asset, thus enabling data-driven decision making.
However, the benefits of using Preddio's approach to IoT is not limited to the industrial industry. Commercial service suppliers can turn to Preddio to maximize and preserve the value of assets in the field. Preddio can be relied upon to improve inventory management, enable upselling opportunities, and reduce operating and logistical costs. From enabling automated stock replenishment to uncovering IoT-powered upselling opportunities, Preddio can directly impact commercial service providers' bottom lines.