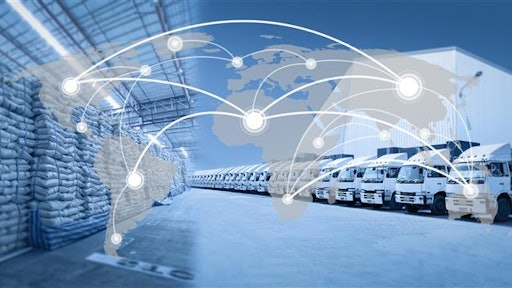 stock.adobe.com
Bright Machines equips manufacturers with new tools to weather supply chain disruptions and get products to market faster, with the introduction of new software capabilities for intelligent automated assembly lines. Covid-19 has presented manufacturers with significant challenges, including travel and factory access restrictions and unpredictable changes in consumer demand, which have stalled lines and crippled production output across the globe. With streamlined commissioning and the ability to perform remote monitoring and servicing, manufacturers can now tap into resilient and scalable production capacity for consistent performance through any disruption. The new features are another step in the company's goal to bring intelligent automation to factories through their Bright Machines Microfactory.
Remote monitoring and servicing for faster line recovery
Manufacturers can now deploy and operate automated assembly lines with fewer people, ensuring business continuity through disruptions or unexpected problems. New remote monitoring and servicing capabilities reduce the need for on-site visits and result in faster recovery from issues that arise during production. As a result of calibration and remote monitoring capabilities, uptime and OEE are significantly improved.
New features include:
Warnings and alerts: Users can set up warnings and customized alerts to be informed when unexpected errors occur, causing the microfactory to go out of reasonable operating bounds.
Advanced and customizable diagnostics: The microfactory is now instrumented to collect data for machine and process parameters with a standard and extensible semantic data model that enables user-driven graphical analysis, making the diagnostics useful for both the novice user as well as the experienced data scientist.
Troubleshooting & recovery:

Bright Machines

technicians can be granted permission for remote servicing to assist users with troubleshooting and fast resolution of issues without having to wait days or weeks for the technician to travel for an on-site visit. Continuous and real-time data collection gives the microfactory intelligence to recover from previously experienced failure modes.
Moving and scaling lines to meet changes in demand
As consumer needs have fundamentally changed through Covid-19, so too has demand for many products. Manufacturers need a more efficient way to right-size capacity to meet changing demand. New microfactory updates allow manufacturers to deploy lines and pivot products faster.
New features include:
Low/no code user experience: Simple-to-use interface allows assembly lines to be quickly configured without any programming required. Team members can collaborate remotely to develop recipes off-line, which enables iterative developments and results in faster initial deployments, and quicker line changeovers and line repurposing. As a result of this flexibility, teams can easily react and respond to changes in demand.

Advanced

recipe functionality: To achieve shorter product assembly times and operational goals, recipes support complex logical flows including conditions, nesting, loop iteration, parallel and asynchronous execution, branching, jumping, using predefined lists, defining breakpoints, triggering events and error handling.

Advanced

recipes result in faster line commissioning to support changing demand.
Device-agnostic capabilities: In addition to built-in support for all microfactory components, a new device wizard allows

Bright Machines

to easily add additional third- party devices to enable broader assembly and inspection capabilities. Manufacturers can easily deploy automation, as well as manage line changeovers and line repurposing with minimized downtime needed to integrate new functionality.
"Today's manufacturers require creative solutions to keep production moving through any disruption - whether it's a pandemic, natural disaster, or international trade tensions," said Amar Hanspal, CEO, Bright Machines. "The ability to remotely manage, pivot, and scale automated assembly lines gives our customers a powerful tool to ensure their operations are more resilient."
The updates, available immediately, aid teams in setting up, configuring, and operating a Bright Machines Microfactory, with multiple functionalities for device setup, recipe creation, error recovery, data collection, event logging, and diagnostics.