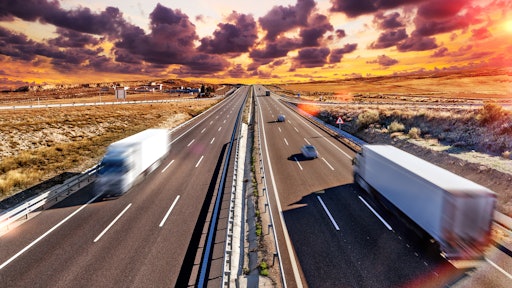 Carloscastilla
Project44 announced advanced capabilities with SAP Logistics Business Network. The latest enhancements include the addition of global ocean visibility and expansion of B2B connectivity for truckload and less-than-truckload (LTL) freight contracting. These brand-new native integrations are the next step towards delivering on a joint multi-modal strategy to provide organizations with a single view across their end-to-end supply chains.
Driven by a shared vision of a fully connected and transparent logistics network, project44 and SAP joined forces in 2019 to enable B2B connectivity and collaboration, empowering global companies to create more resilient supply chains and make smarter decisions across their logistics workflows with real-time access to high-fidelity data.
"With the uncertainty global companies are facing today, supply chains are at their breaking point, and logistics is what interconnects the entire process. Shippers need visibility data to steer their entire supply chain," said Paige Cox, SVP and head SAP Business Network. "With their global network, project44 acts as the connective tissue by aggregating high-fidelity data. Combining this power with SAP Logistics Business Network, we plan to deliver global multi-modal visibility."
Since the initial launch of the partnership in 2019, project44 and SAP have added some of the largest food manufacturers and global brands to their growing customer portfolios.
"Supply chains are moving into a new era of logistics, requiring more collaboration and optionality across regions and modes," said Jett McCandless, founder and CEO of project44, "In partnership with SAP, we are delivering a connected, intelligent, and resilient solution that will allow global organizations to make proactive decisions across their entire supply chain."
Committed to driving more efficiencies across the entire transportation ecosystem, project44 offers coverage across all modes of transportation with access to an expansive and high performing global network that reaches across more than 120 countries.
To recognize project44's outstanding contributions as a partner, SAP awarded project44 the 2020 SAP Pinnacle Award as the Cloud Integration Partner of the Year. The winner was chosen based on recommendations from the SAP field, customer feedback, and performance indicators.
project44 and SAP will continue to grow the offering to deliver an end-to-end solution across modes and geographies, including integrating rail and air visibility and expanding coverage around the world.