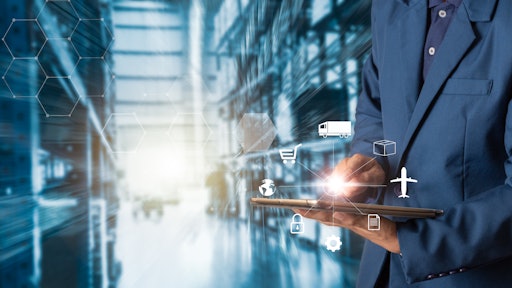 Getty Images
Conductiv, formerly Medpricer, unveiled its new brand and integrated suite for purchased services cost optimization with the launch of Conductiv Platform, Conductiv Services™ and Conductiv Contracts. The rebrand positions Conductiv, the leading end-to-end third-party services optimization company, to broaden its offerings and expand into new markets.
"Third-party services optimization has emerged as a top target for supply chain and finance executives looking to implement cost-saving initiatives," said Chris Gormley, CEO of Conductiv. "Third-party services include purchased services as well as IT, construction, clinical, HR, marketing and administrative categories. Conductiv's proprietary spend database shows that organizations spend 22 to 54 percent of their non-labor expenses on third-party services, representing a crucial, untapped source of margin improvement – especially with Conductiv's ability to drive savings of 24 percent, on average."
Conductiv empowers supply chains by integrating its technology and proven category expertise – including analytics driven by artificial intelligence, marketplace insights and express contracting negotiation capabilities – onto one integrated cloud-based platform. Its sourcing automation technologies enable members to engage with their own spend data, determine the competitiveness of their contracts, optimize group purchasing organization (GPO) contracts, unite business stakeholders, create transparency on services spend, and accelerate the speed of identifying and implementing cost savings.
Conductiv's

integrated third-party services optimization suite consists of:
Conductiv

Platform, a sophisticated, purpose-built procurement automation platform powered by artificial intelligence and machine learning. Drawing insights from large and comprehensive data sets on supplier quality, pricing and service regions, this predictive analytics engine works to maximize savings and gain end-user engagement while minimizing operational risks.

Conductiv

Services, a sourcing service that brings in more than 15 years of proven strategic sourcing results.

Conductiv

Services offers deep category insight, proven sourcing processes, program development and stakeholder governance delivered to meet an organization's bespoke needs. Unlike traditional consultants,

Conductiv

Services are boosted by

Conductiv

Platform to provide specialized, data-driven insights that enhance savings based on the organization's opportunity areas.

Conductiv

Contracts, a first-of-its-kind GPO that works alongside any primary GPO and accelerates the time for organizations to source, negotiate and implement contracts with third-party service providers. Membership is free and open to all organizations regardless of primary GPO affiliation.

Conductiv

soft-launched its GPO to its customers in April and launches publicly today with inaugural members that include Hennepin Healthcare, McLaren Health Care and Pandion Optimization Alliance.
"We see Conductiv's rebrand and new positioning as a gamechanger for Pandion," said Jeanie Smith, Chief Operating Officer of Pandion Optimization Alliance, which serves 17 hospitals and their related health systems in New York state. "Conductiv's technology alone will allow our members to have greater visibility and control of a significant spend area of spend. In addition, Conductiv Contracts will enable our healthcare systems to partner with our local purchased service providers to not only improve quality and cost, but also increase jobs, within their communities. We are thrilled to be an inaugural member."
The capability to source contracts from domestic and diversity businesses has emerged as a driving force post-pandemic, as more organizations seek ways to support local communities and improve regional economies. Conductiv Contracts' technology-enabled sourcing process ensures that suppliers of local, regional and national presence can now compete equally for business within their respective markets.
"With access to a portfolio of local and regional suppliers, Conductiv Contracts gives us the opportunity to better support our local community and unite stakeholders across our organization in our choice of outsourced services," said David Bueby, Corporate Vice President of Supply Chain Management of Michigan-based McLaren Health Care. "In addition, with greater transparency on our third-party services spend, we're able to accelerate the speed of our RFPs and negotiations. We're excited to be an inaugural member of Conductiv Contracts as we aim to increase transparency into spend data and better assess the competitiveness of our own third-party contracts."
"Hennepin Healthcare has had a very successful relationship with Medpricer and we are looking forward to continuing and expanding our best practice journey with Conductiv," explained Luis Valadez, Sr. Director of Supply Chain, of Minneapolis-based Hennepin Healthcare. "As healthcare changes, supply chain is looked at to ensure value and to be at the forefront of driving results. Our continued relationship with Conductiv will ensure we meet these goals. We are excited to be a part of this new offering."
More than ever, organizations must urgently solve financial gaps with minimal impact to their future operations and local communities. Conductiv's solutions optimize 22-54% of non-labor operating costs, helping executives solve those financial challenges with immediate impact.