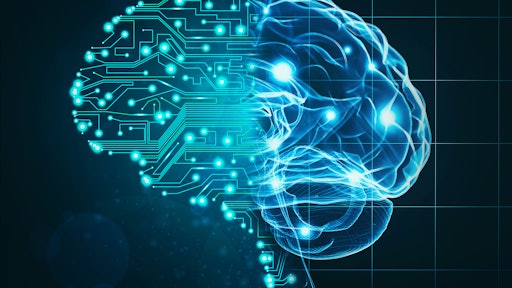 Getty Images
BackboneAI launched "Accelerate," a new product suite that brings greater efficiency and transparency to supply chains. The company, which launched in early March, builds frictionless data networks that seamlessly automate intercompany data processes. BackboneAI's new product suite transforms supplier and customer relationships through real-time data synchronization, fast API connectivity and regulatory integration, bringing greater operational efficiency to the enterprise.
"Our mission is to help companies move faster and serve their customers better by automating their intercompany data flows. During the last few months, we have had tremendous demand for our platform from companies that manage supply chains for physical products, ranging from industrial products to athletic apparel," says Rob Bailey, CEO and Founder, BackboneAI. "The COVID-19 crisis is forcing companies to compress 10 years of supply chain transformation into six months, and companies are looking for platforms that provide greater ROI rather than costly, painful ERP upgrades. We enable companies to move faster using their existing technology stack."
BackboneAI's new "Accelerate" product suite provides three main benefits to customers that enable companies to significantly improve the productivity of their data operations, while reducing costs:
Automates the acquisition, normalization and intelligent delivery of supplier data into existing ERP, WMS and CMS systems.
Provides extensive score-carding of suppliers based on their data quality and responsiveness.
Offers complete automation of supply chain data management for compliance reasons, such as HAZMAT, ADA and other categories.
BackboneAI ingests data from multiple sources, such as product availability, product shipment, compliance and regulatory standards and transforms it into a unified, real-time data layer that synchronizes different data systems together. With increased data coverage and comprehensiveness, vendors can make more informed decisions and better manage the product flow to their end-users with greater data visibility and speed to supply chain companies.
BackboneAI "Accelerate" is the first AI platform specifically built for automating data collection in supply chains. The company makes supplier and customer data smarter by using machine learning to integrate product data from various sources, both within and beyond a company. The platform can be configured and deployed within a few weeks and dramatically improve data team productivity.