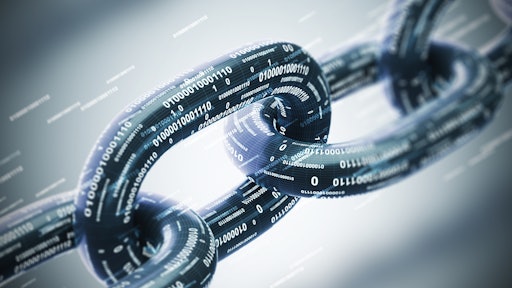 Getty Images
ShipChain will use Baseline Protocol to help facilitate both fully private transactions on both the public Ethereum network and the ShipChain sidechain, as well as facilitate the flow and synchronization of data between disparate ERP and other enterprise-class systems. As per the press release put out by ConsenSys, "the Baseline Protocol is an open source initiative that combines advances in cryptography, messaging, and blockchain to deliver secure and private business processes at low cost via the public Ethereum Mainnet. The protocol will enable confidential and complex collaboration between enterprises without leaving any sensitive data on-chain."
"ShipChain has never wavered from our commitment to supporting public blockchains - and Baseline Protocol aligns perfectly with our goal of bringing trust to the supply chain, by enabling enterprise-grade systems to be brought on to the public ecosystem in a trustworthy way," said John Monarch, ShipChain CEO.
The Baseline Protocol initiative was first announced on March 4, 2020, by fourteen founding organizations, including Kaiser Permanente, Ernst & Young, Microsoft, ConsenSys, BP, and others. Since the project's creation, fewer than a dozen stakeholders have been approved to join, including the blockchain-based logistics company ShipChain. As of May 8, 2020 ShipChain officially is a part of the project's Specifications Steering Committee.
ShipChain has been committed to the public blockchain since its creation, as evidenced by the company's decision to build its signature Track and Trace Platform directly on the Ethereum blockchain. Additionally, ShipChain is an active member of the Enterprise Ethereum Alliance (EEA), a group of innovative companies that use Ethereum for their blockchain platforms. Notable members of the EEA include Microsoft, Intel, CME Group, MasterCard, Cisco, and others.
The creation of and subsequent support received by the Baseline Protocol initiative comes at a time when companies that have joined private blockchain consortiums are beginning to realize their limitations. While private blockchains can increase fragmentation by only allowing information to be viewed by specific authorized parties, public blockchain allows for seamless collaboration and communication between all.
"Baseline Protocol lead John Wolpert calls Ethereum the 'Magic Bus' for enterprise, and we couldn't agree more. Enterprise needs a single source of truth, and blockchain provides that - the tools we all build on top of it will drive adoption faster than ever," said Monarch.