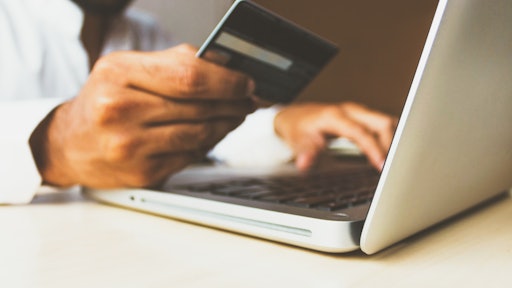 Unsplash
PriceSpider is releasing a glance at its data showing soaring e-commerce numbers that have consistently been above the previous year's record day, Black Friday in 2019, which was a 115 percent increase over average traffic last year. The global leader in data and consumer analytics technology has seen a sustained level of traffic over that record day every day since April 4 and has found that platform traffic surpassed Black Friday 2019 numbers. Traffic rose 108 percent above this year's average beginning on April 4 and has continued to climb as high as 233 percent over that average the past four weeks on their Consumer Conversion Platform. The platform includes solutions like Where to Buy, Inventory and Stock Availability, and Ratings and Reviews.
In addition to dramatic growth in the online retail landscape, the platform, which processes and analyzes insights about consumer purchasing behavior for many of the world's largest brands, is sharing data that shows where consumers are putting their money - whether it be on essentials like food and groceries or nice-to-haves like consumer electronics. Sales transactions on the platform rose 22% over the week of Black Friday 2019 (11/29/2019 to 12/5/2019) compared to thus far peak pandemic transactions in 2020 the week of 4/22/2020 to 4/28/2020.
"In the past few weeks, we've seen historic shifts across e-commerce, whether it be how much they're buying, what they're buying or where they're buying it," said Anthony Ferry, Co-founder and CEO of PriceSpider. "Stay at home orders continue to be in effect for a lot of the country and e-commerce will continue to grow rapidly during this time, but no one could have predicted the growth we're seeing on our platform right now."
While nearly every category is seeing gains in ecommerce, there have also been a number of interesting trends in which categories are performing the best. PriceSpider's data shows which category had the highest year over year traffic growth for each week of the pandemic during this time last year:
Week of March 9: Health & Beauty - 159.4% Week of March 16: Health & Beauty - 278% Week of March 23: Consumer Electronics - 235.2%, with CPG (Health & Beauty + Food & Beverage) barely trailing at over 210% growth Week of March 30: Consumer Electronics - 346.1% with Food and Beverage barely trailing at 340% growth Week of April 6: Consumer Electronics - 388.9%, Hardware 358%, CPG 301% Week of April 13: Hardware - 485.2% and Consumer Electronics - 433% Week of April 20: Hardware - 525.4% Week of April 27: Hardware - 589.6%
PriceSpider's comprehensive platform allows brands to see exactly how and where their products are sold and offers real time data and actionable insights to help them sell more online. The company works with over 1,600 brands worldwide, including many of the world's top consumer packaged goods brands.